Num Noms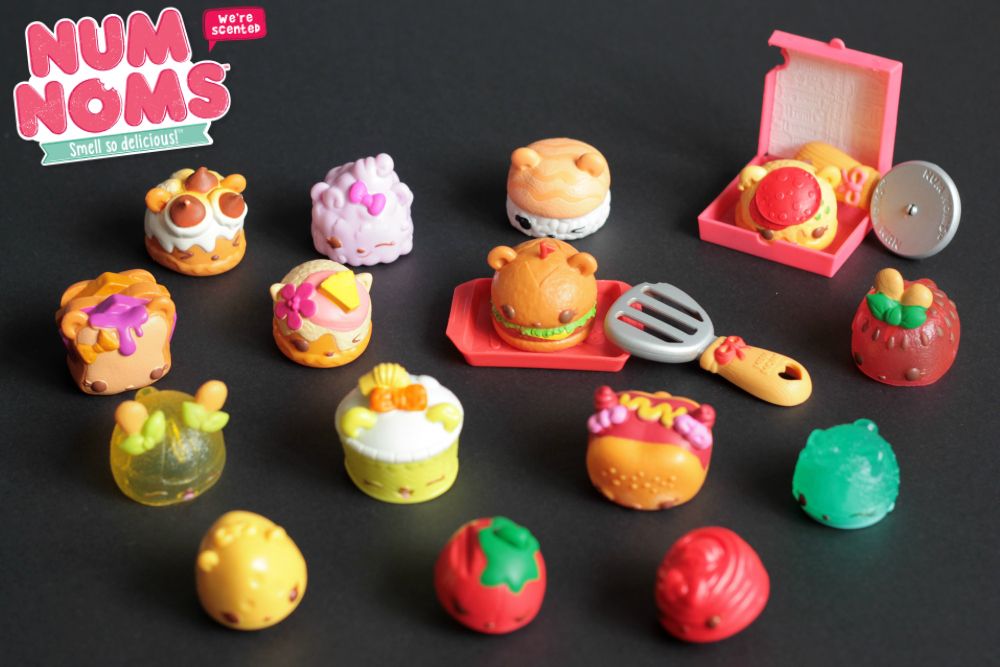 Do you remember all the cool things we used to collect as kids? I am talking Tamagotchi's, Pogs, Beanie Babies, Trolls, Micro Machines, and more! I had to add in Micro Machines for my better half, he thinks I am crazy because I had no idea what they were.
Well, I am having serious "being a kid" envy thanks to these incredibly cute, scented, squishy Num Noms.
When Bella's package of Num Noms arrived a few weeks ago she immediately knew what they were, thanks YouTube creators! She insisted we open "all of them mommy, now". I instantly was drawn to their delicious scents. Ok, maybe not the pizza. They remind me of my childhood with scratch and sniff stickers! She was instantly running around naming all of her Num Noms. Some days I wonder why people are so against electronics, they really can teach our kids some amazing things!
The Go-Go Noms move when you push their button. They are great for stacking up the other Num Noms and watching them wiggle around. Bella gets very amused by this. We also have a handful of the Gloss-Up Noms. Those are under lock and key at the moment until Bella gets a bit older. The last thing I need is a couch covered in lip gloss!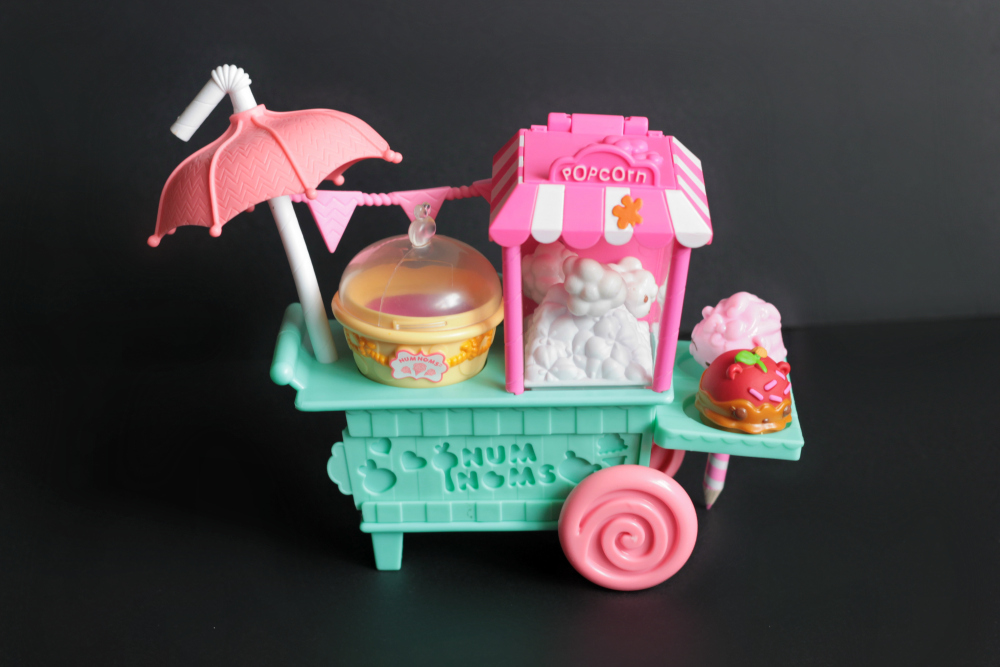 This is the Num Noms Art Cart. Seriously, how adorable is it?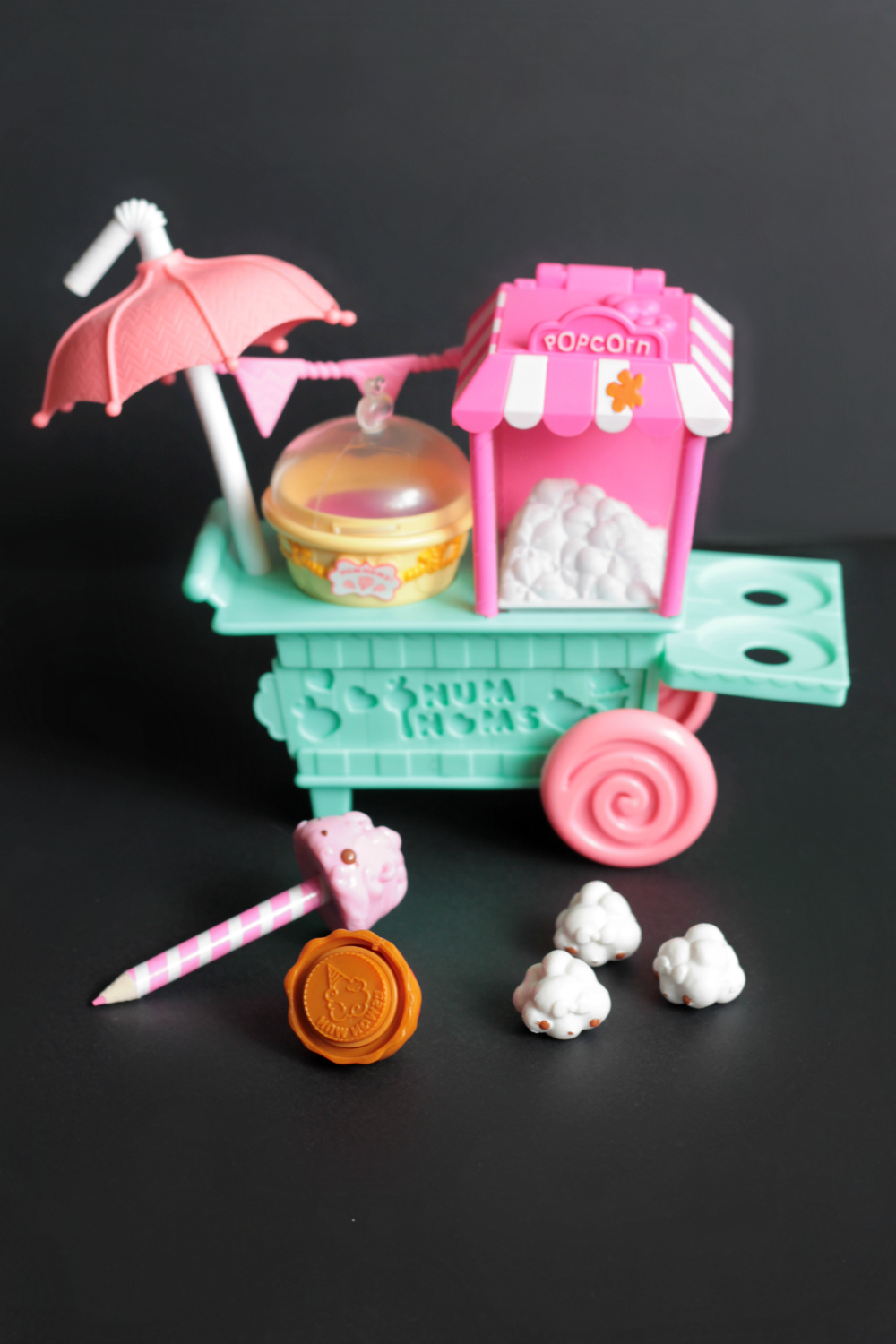 The Num Noms Art Cart comes with; a scented stamp pad, a stencil ruler, a cute coloured pencil with a cotton candy scented eraser, 3 tiny cute popcorn erasers and a Num Noms stamp with a lid. Bella already knew what the little erasers were. She grabbed them and said "popcorn" as she smelled them.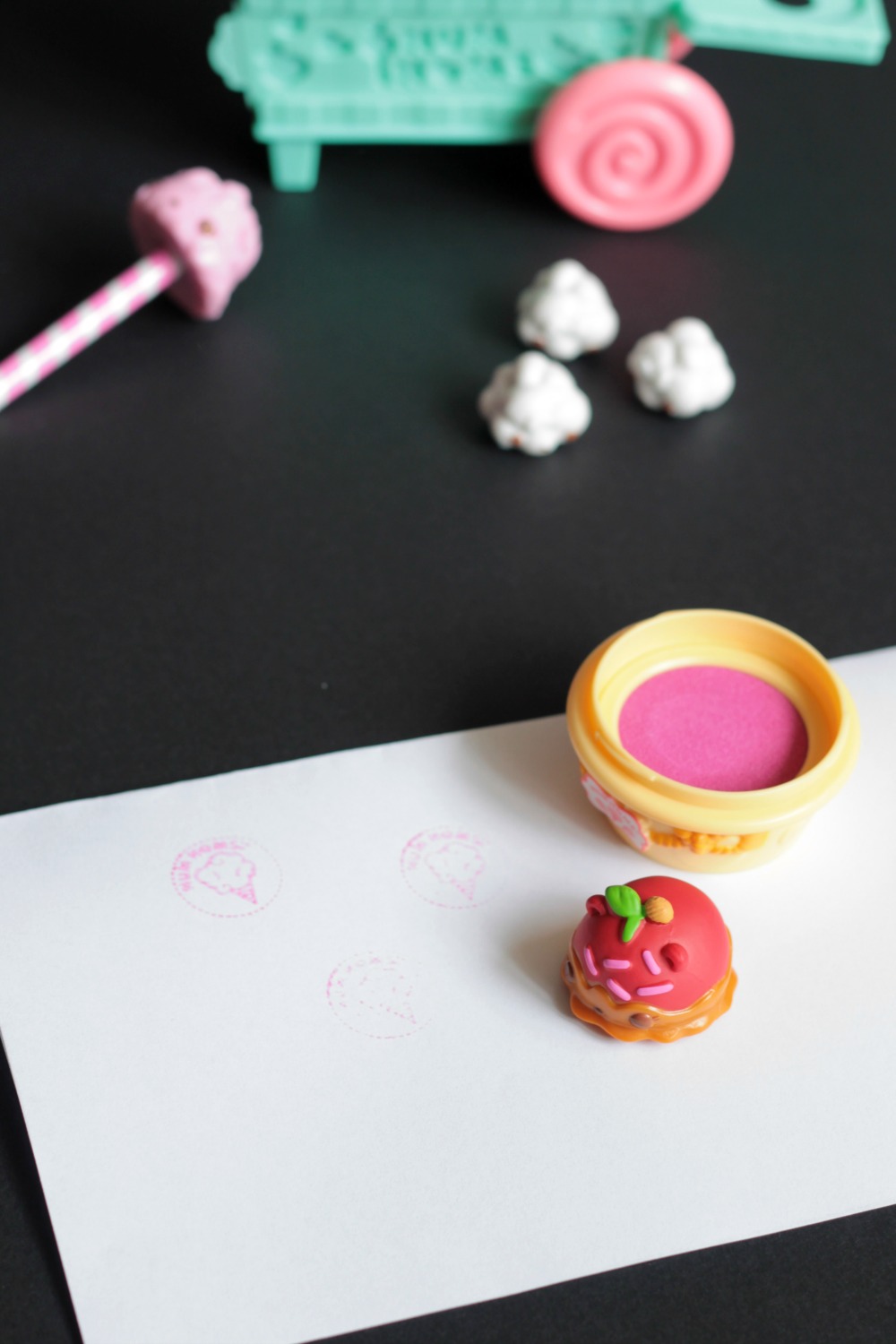 Stamp-It Noms are so adorable. Bella loves to stamp her arms but I am trying to show her that stamps are just as nice when used on paper.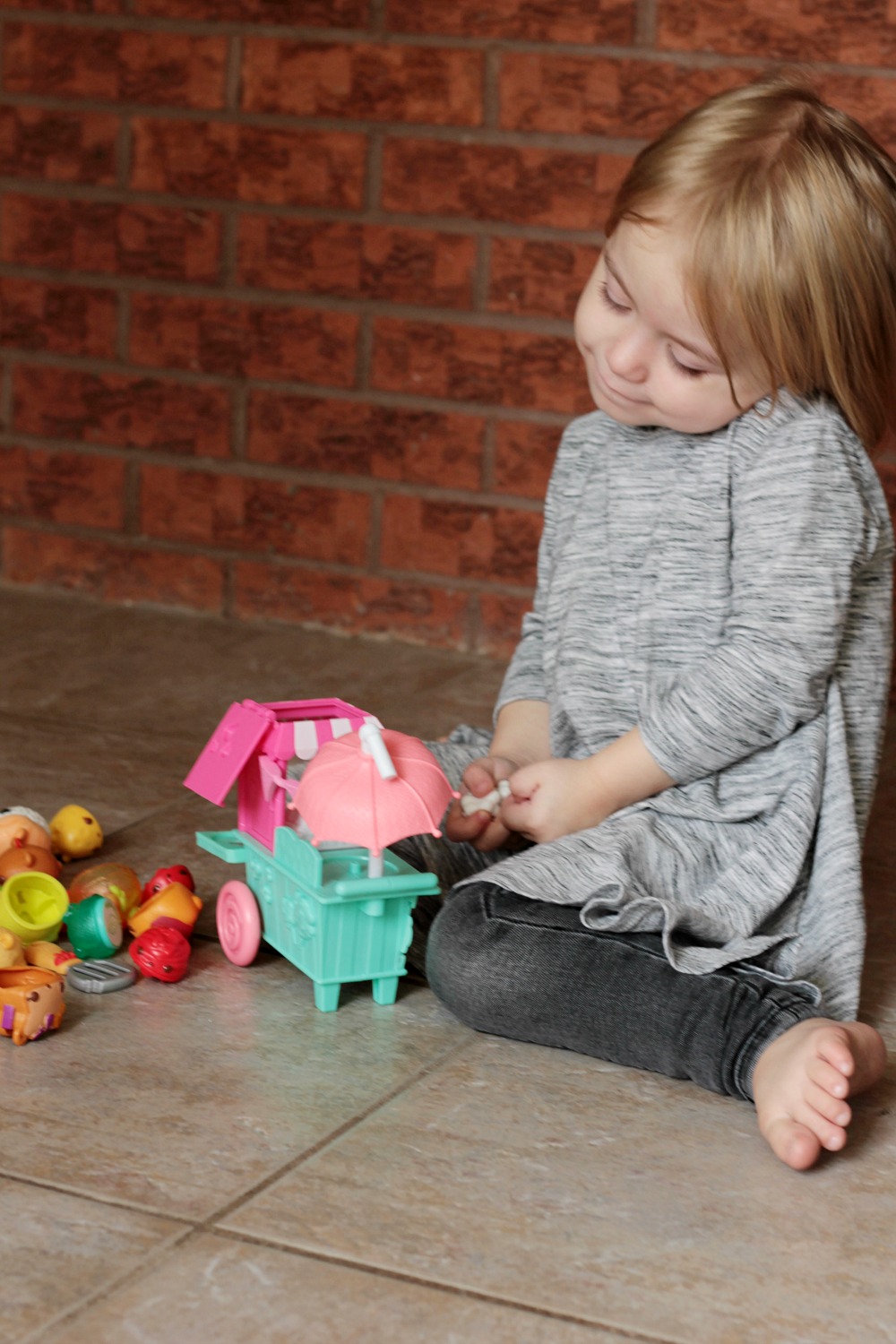 Bellaboo loves her Num Noms, just look at her face! I have had to make a special box for her to keep them all in so we don't lose any. Well, Frenchie Fries is currently MIA but I am sure once I clean the living room I will find her.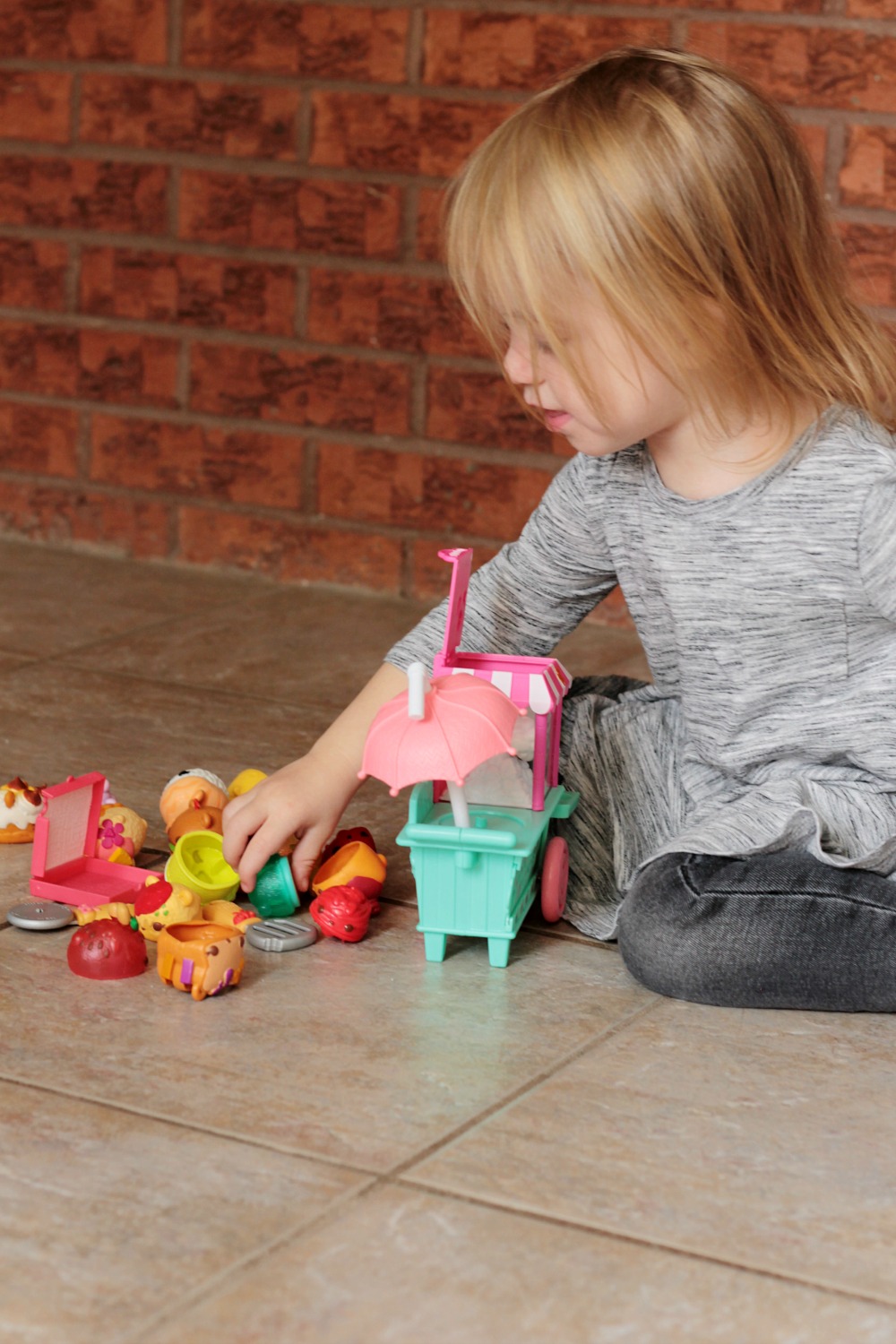 Bella really likes the Stamp-It Noms so I allow her to play with these under my supervision. Even though they are washable, I don't want to scrub my walls or tables if I don't have to. Bella loves to smell them since they are also scented. We are still working on smelling from a distance because we don't want to have a stamped nose.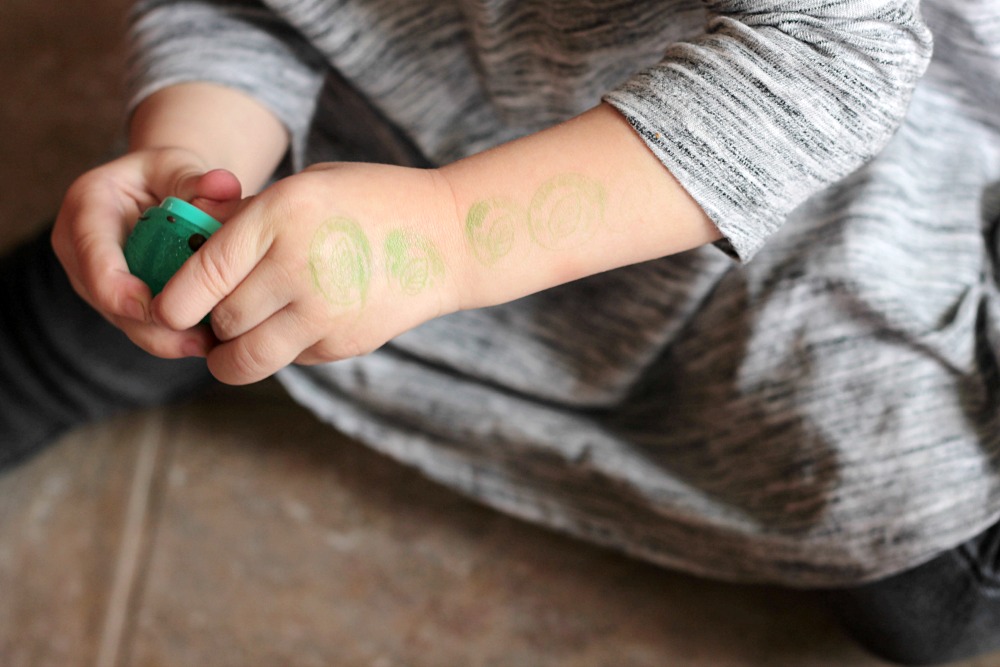 As a mom, I like that these help develop her fine motor skills.
Num Noms
You can purchase Num Noms at Amazon, Indigo and Walmart.
To find out more about visit their website.
For adorable updates and more be sure to follow Num Noms on Instagram, Facebook and YouTube!
Disclosure: Although we were sent product for review consideration, the opinions and language are all my own, and in no way do they reflect Num Noms. Any product claim, statistic, quote or other representation about a product or service should be verified with the manufacturer, company, provider or party in question.