Don't Miss The Limeapple 15th Anniversary Sale!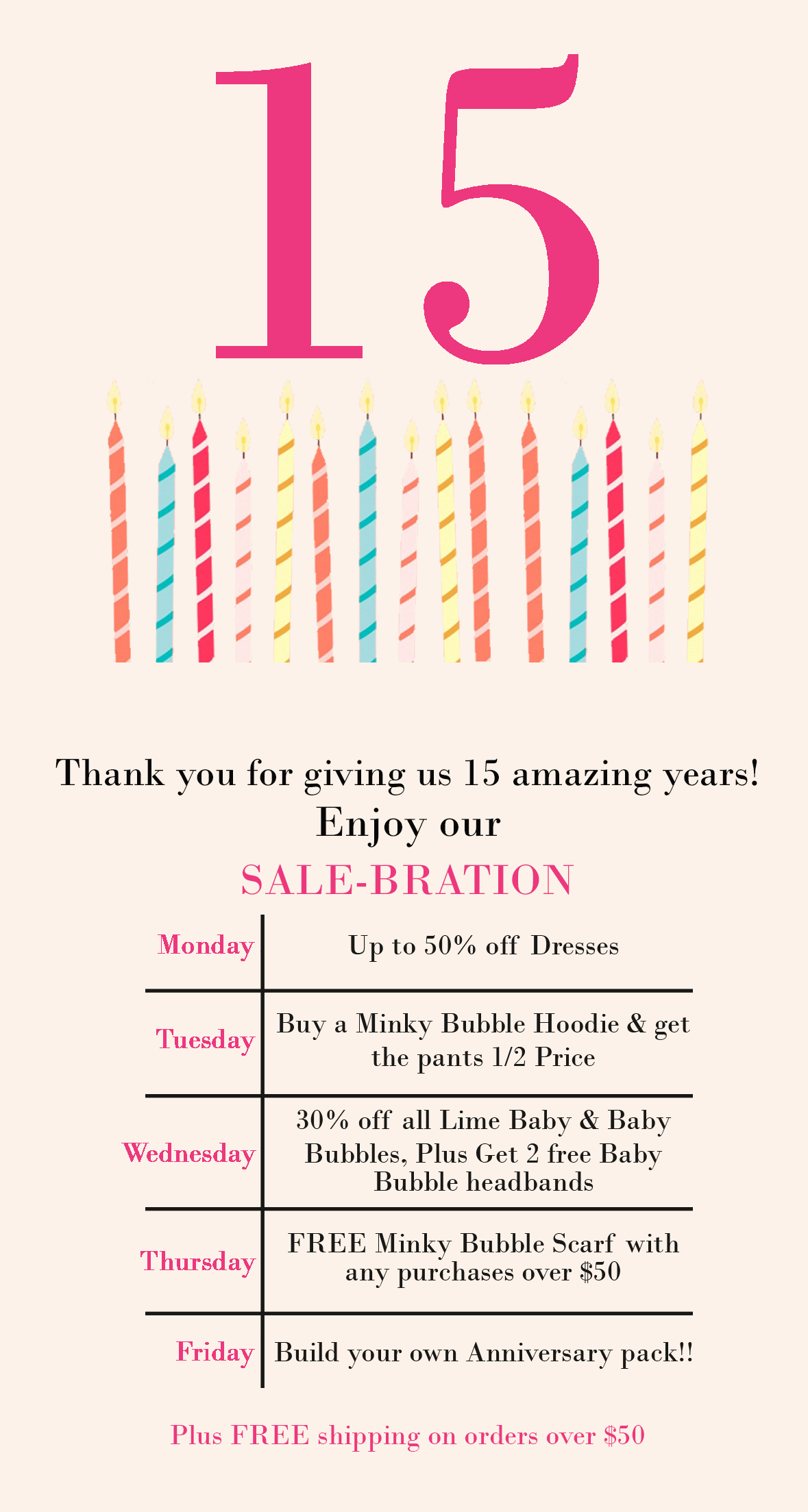 Limeapple is a lifestyle clothing brand offering fun, practical, well made clothing for smart, confident, adventurous, sweet young girls.
From their signature printed leggings to their colourful fun tops and dresses, they have something for every young girl looking for something special. Limeapple caters to girls from infant to size 14.
They also have some bragging rights, in 2017 Limeapple won the Earnie Award for best swimwear!
Limeapple has been a regular staple in Bella and Hailee's wardrobe. Some of Hailee's favourite dresses are from Limeapple, and she loves their active wear.
Bella has been wearing their baby yoga leggings since she was just an itty bitty baby. I honestly wish they came in my size, they are so soft and stretchy!
Limeapple 15th Anniversary Sale
I'm pretty excited for the Limeapple 15th anniversary sale happening November 6th to 10th. There is going to be great deals all week-long on some of their best-selling fashion pieces.
The girls have picked out some of their favourite pieces which I will be picking up as part of their Christmas presents.
Check out all the great daily deals happening during the Limeapple 15th anniversary sale below!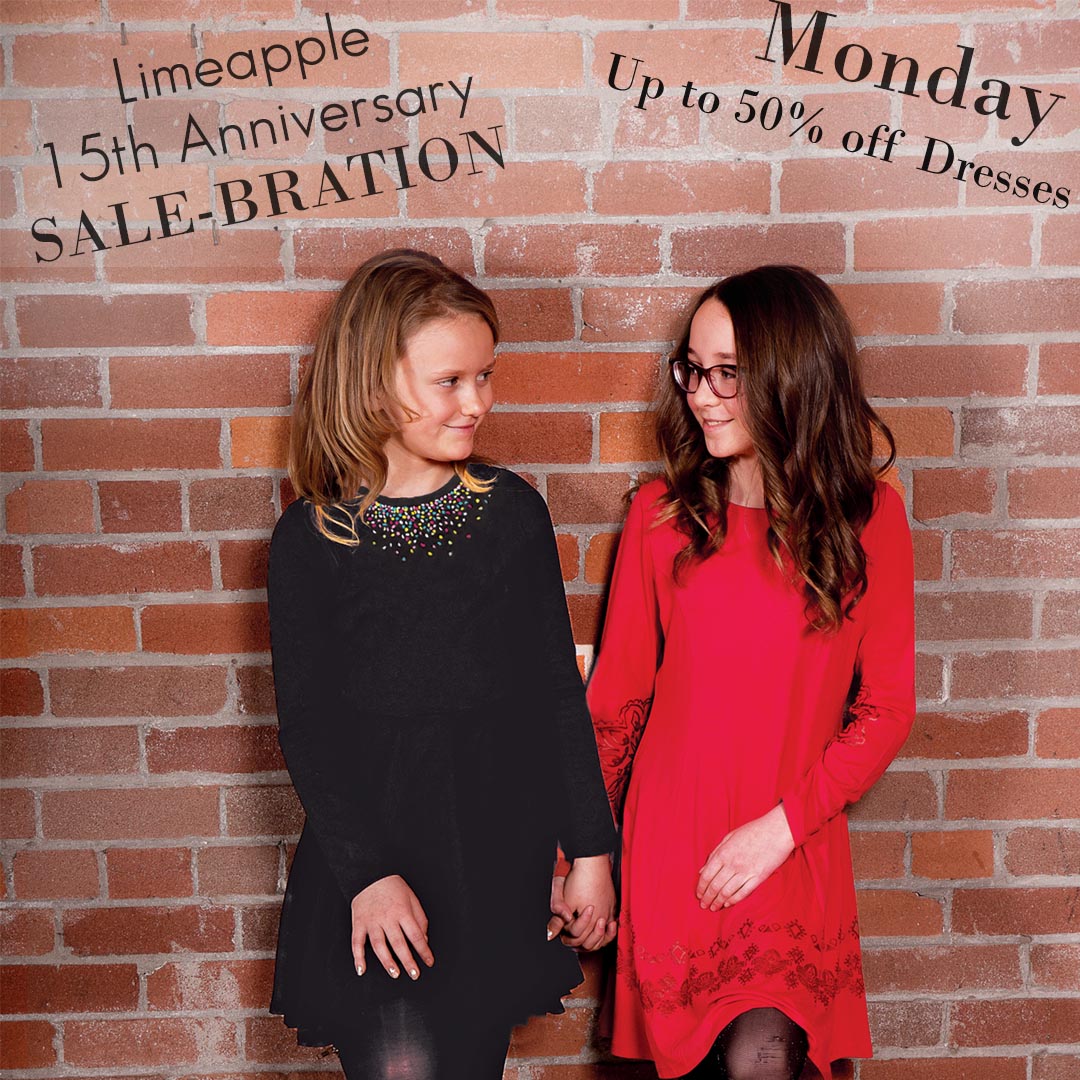 Monday
If you are looking for a unique, fashionable holiday dress for your little girl, don't miss Monday's deal. All dresses will be up to 50% off!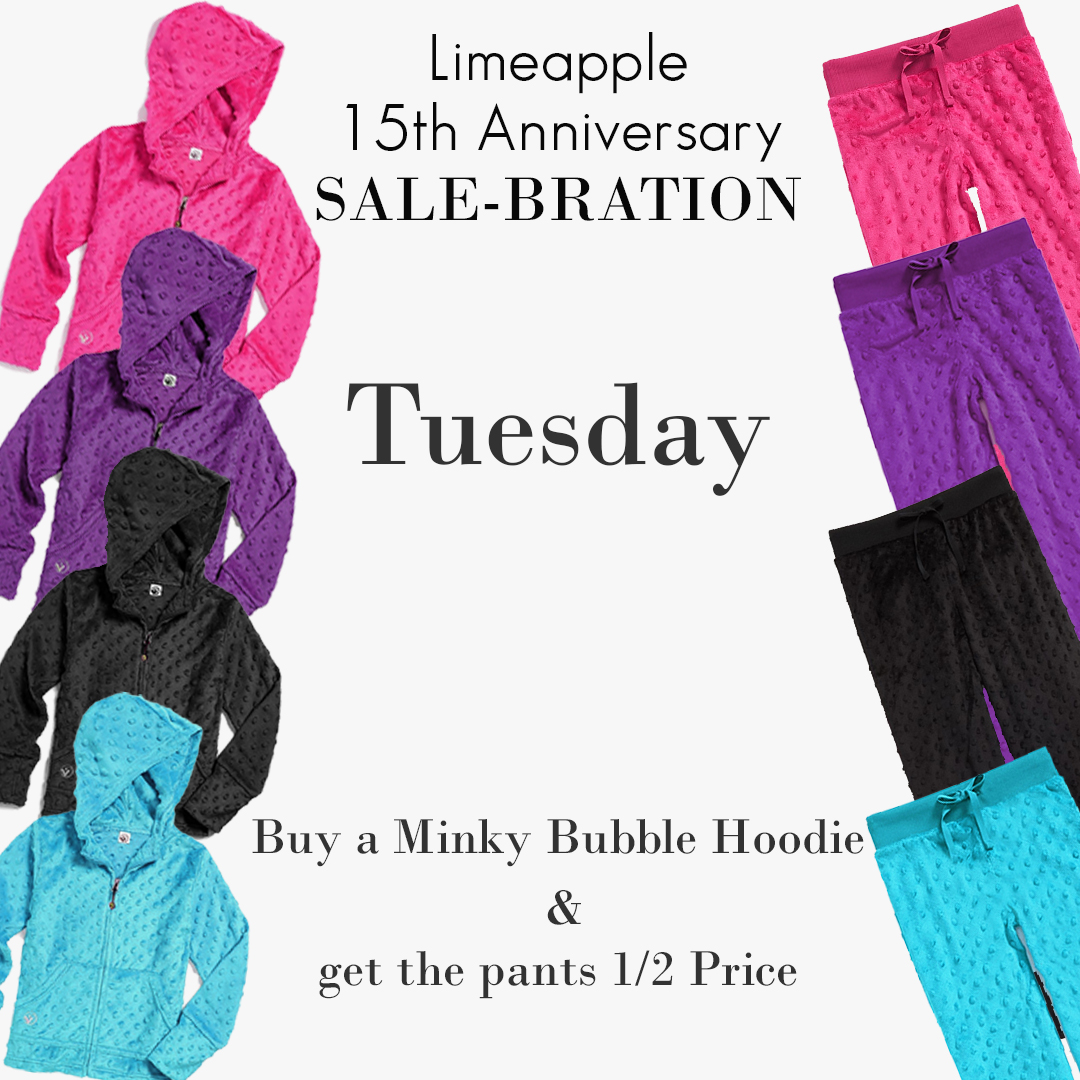 Tuesday
If comfort is your girls jam, Tuesday's deal is for you. Buy a soft & cozy Minky Bubble Hoodie and get the pants for 1/2 price.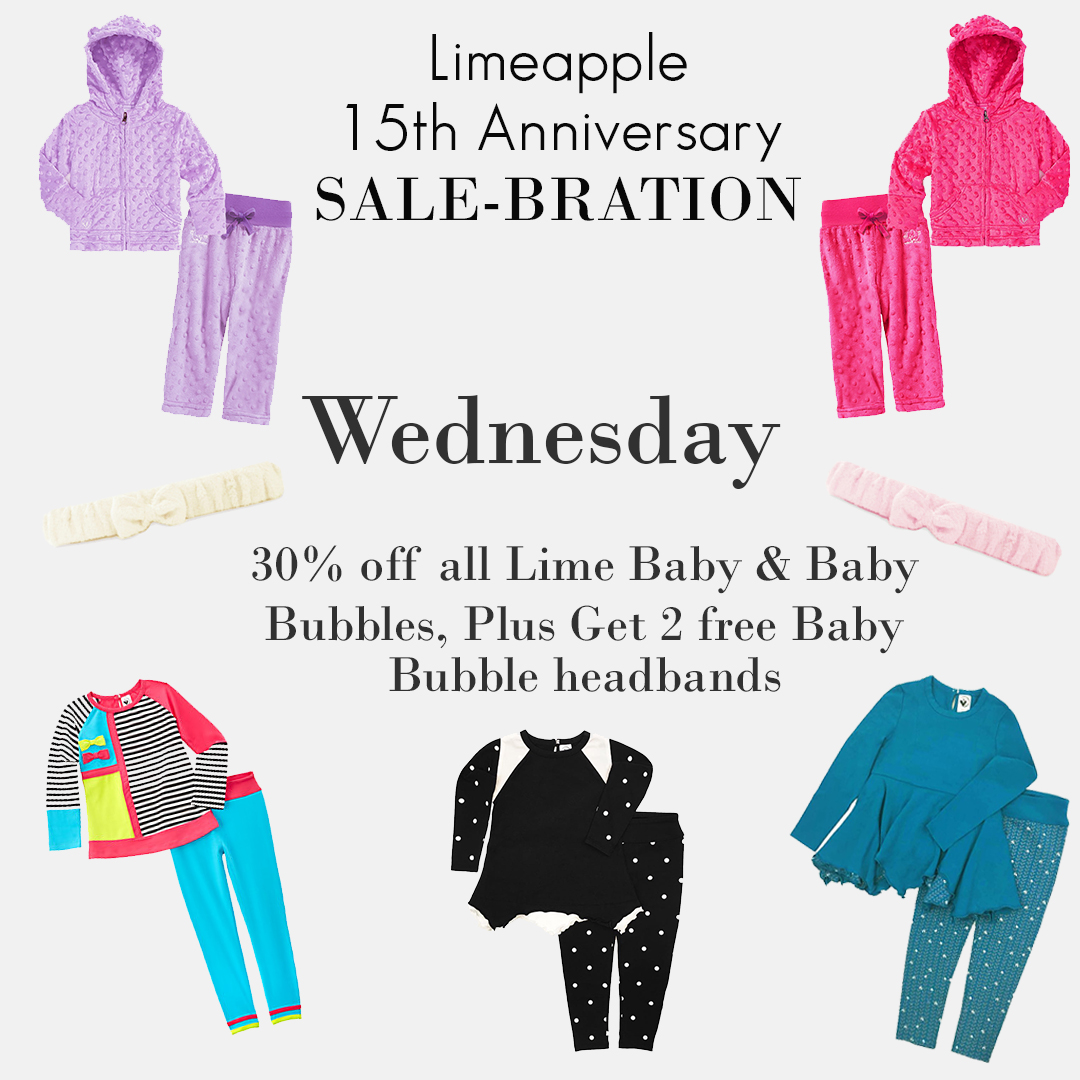 Wednesday
On Wednesday it is time to dress those mini fashionista's! Save 30% off all Lime Baby and Baby Bubbles + get 2 FREE Baby Bubble Headbands!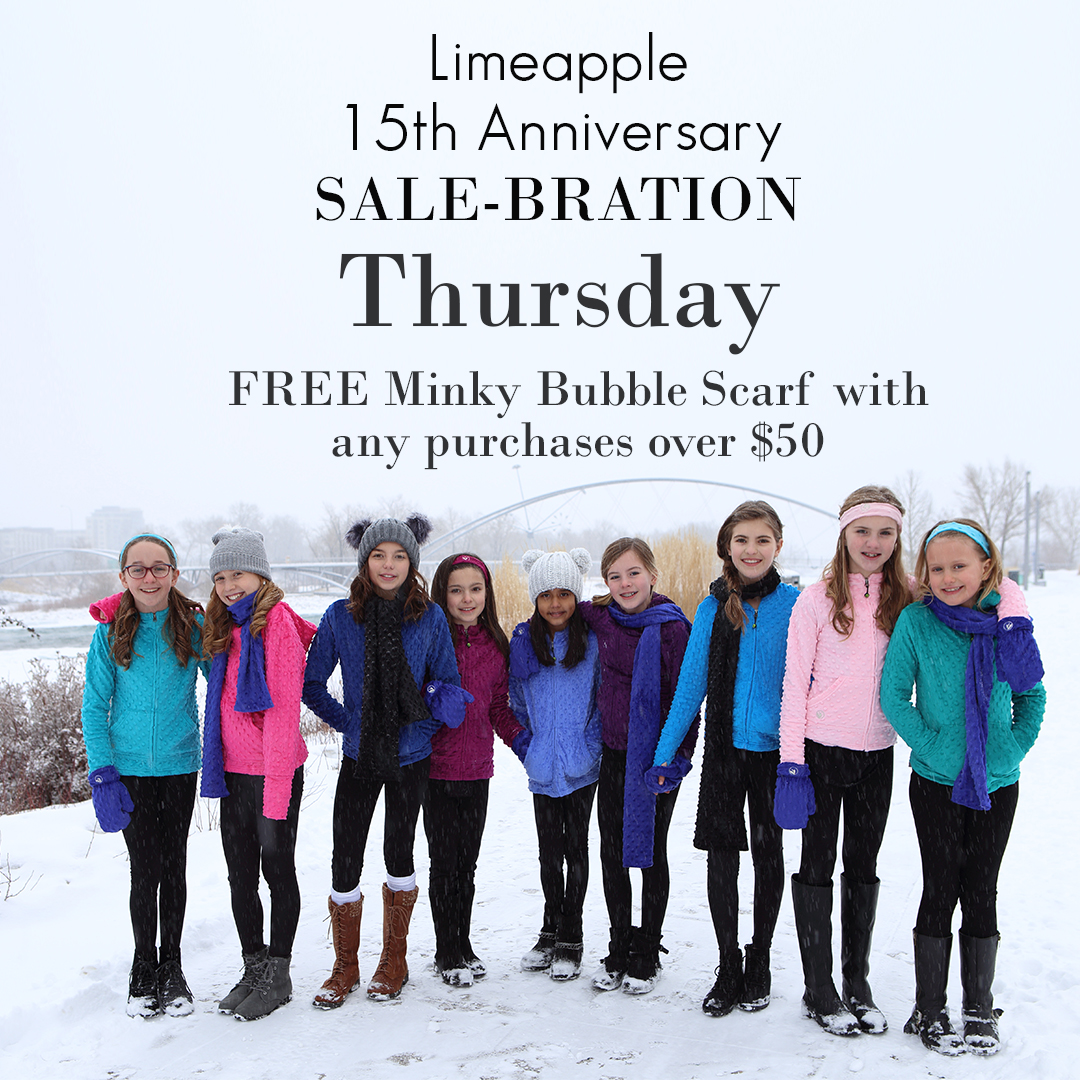 Thursday
Limeapple has great winter accessories and on Thursday you can get a FREE Minky Bubble Scarf with any purchase over $50.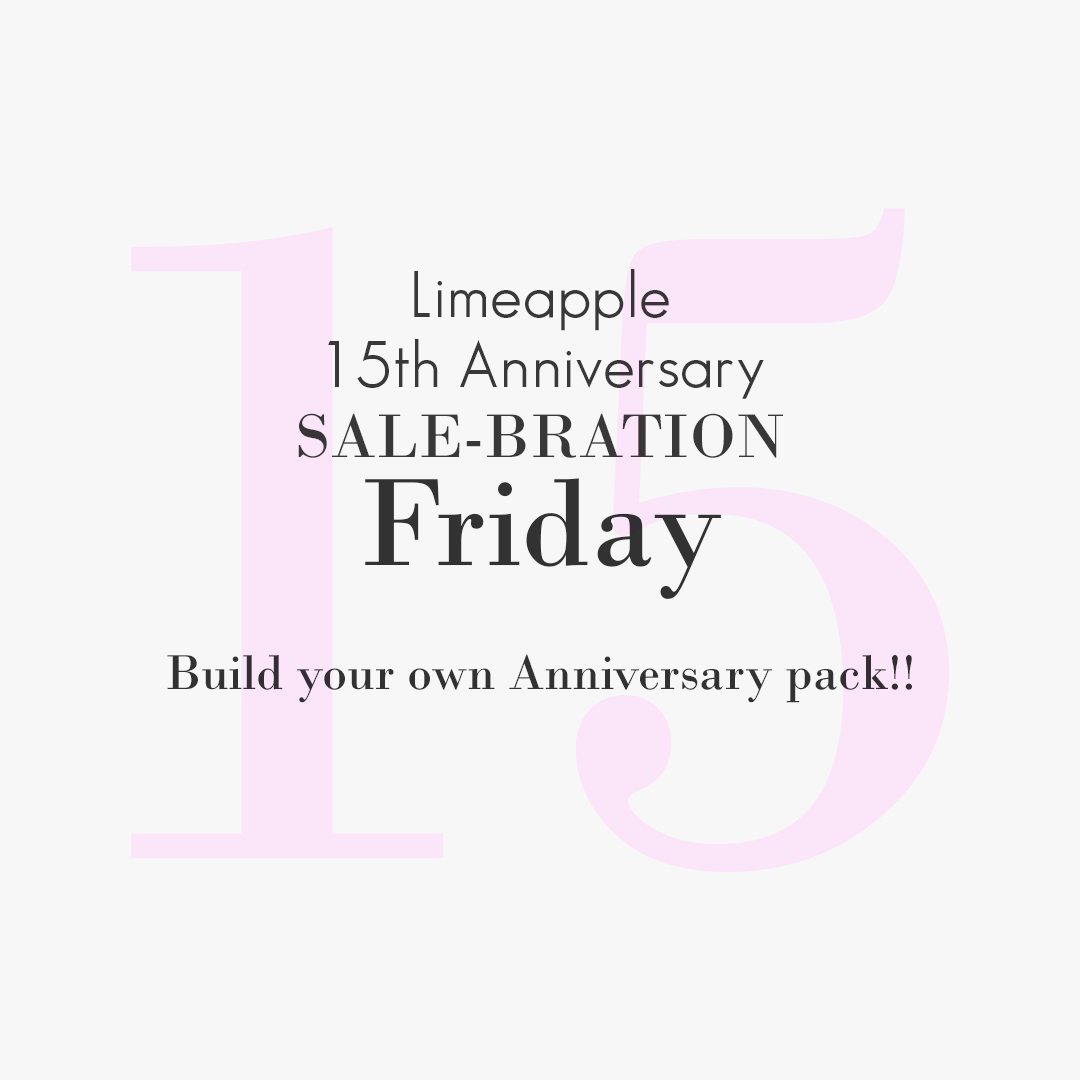 Friday
Limeapple packs have to be one of my favourite and on Friday they are having a BUILD YOUR OWN Anniversary pack! You will get to pick your choice of one minky bubble hoodie, a top, a pair of leggings, and either a secondary pair of leggings or a skirt.
Shop The Limeapple 15th Anniversary Sale
So head on over to the Limeapple website to shop this amazing anniversary sale before it's gone.
If you'd like to stay in touch with Limeapple to be the first to know about amazing sales, follow them on Facebook, Twitter, Pinterest, and Instagram!
SHOP THE LIMEAPPLE 15TH ANNIVERSARY SALE NOVEMBER 6-10th