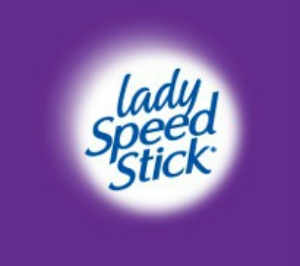 Finding a "perfect" deodorant/antiperspirant is a difficult task for most, including myself.
Before having my first daughter I barely broke a sweat, of course I still wore deodorant but if I forgot one morning I didn't stink by the time I got home from whatever I was doing. It truly didn't matter what I used it worked and I never had issues.
After giving birth to my first daughter I can only assume the hormone changes that took place while being pregnant took their toll on my body because all of a sudden I was a sweating machine. I mean I would sweat through whatever deodorant I was using which as we all know is uber embarassing when wearing a top that "shows" wet underarms. I struggled to find a product that would combat my excessive sweating to no avail, I tried natural remedies, prescription strength product and more. Nothing seemed to be working!
Years passed and of course I still use deodorant but to say I was truly happy with the brand I was using and its effectiveness would be a lie. I am not quite sure why I sweat so much more after having my children than before but I tell you it hasn't been a fun thing to deal with and I found my product would only work for the first few hours it was on.
That was until I was given the opportunity to review the new Lady Speed Stick Power. I was sent products to review:
Lady Speed Stick Power Invisible Solid Antiperspirant in Cool Breeze
Lady Speed Stick Power Invisible Gel Antiperspirant in Fresh Fusion.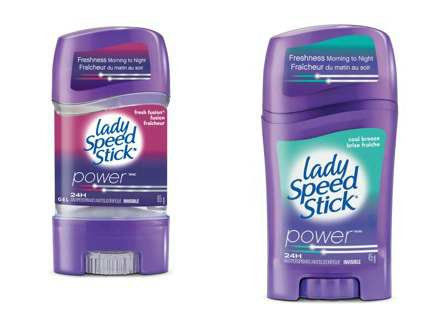 Of course being a scent addict the first thing I did was smell them because lets be honest as women that is what we do. When shopping do you smell the shampoos and conditioners? Do you smell the deodorants? Does their scent play a part in your purchase decision? It sure does in mine so if you are like me, let me tell you the scent of these products are great! They smell fresh, light and not overbearing!
So after taking my morning shower I put on the Lady Speed Stick Power Invisible Gel in Fresh Fusion, being a gel it took a few minutes to "dry", but as I do my hair and make-up I normally am standing in my bathroom in my bra and panties mainly because I wouldn't want to sweat on my fresh clothes, so this was not a problem! I wanted to make sure I wasn't just sitting at home working comfortably on my website with no sweat triggers so I decided to take a walk to the store. Normally when I walk for more than 10 minutes I will start to sweat and those pesky wet underarms demons will rear their ugly heads but I was pleasantly surprised when I arrived at the store I didn't feel wetness under my arms. After walking the 20 minutes home I was still dry!
Being the skeptic I am, I thought maybe I didn't walk fast or hard enough to cause me to sweat so I still wanted to put it to the test. Now with my other brand I was using if I took a shower at night, put it on and then didn't shower until the next evening (24 hours) I would not only sweat but I would start to get stinky underarms. So I decided this was a great way to see how this product would stand up to my other brand. I did my night time shower routine, put on the Lady Speed Stick Power Invisible Gel in Fusion Fresh and went to bed. In the morning I woke up, brushed my teeth, got dressed and started my day. On this day I also decided to walk over a hot lunch to my daughters at school which is about a 14 minute walk there and back. By the end of the day I didn't have stinky underarms, I hadn't even dealt with the slightest wet underarm.
I had the same results using the Lady Speed Stick Power Invisible Solid in Cool Breeze, it stood up to the test of my excessive sweating.
Since reviewing these products I can honestly say I have thrown out my array of other on-the-go deodorants and have packed up my stockpile of unused ones for donation! I have found a product that combats my issues and keeps me fresh all day long!
Product Benefits:
Long lasting superior protection†
Tough invisible 24 hour protection
Available in 4 different fragrances to keep you feeling fresh from morning to night
† vs. 20% required sweat reduction effectiveness
Lady Speed Stick Power™ provides long lasting superior protection† to help women feel fry and unstoppably fresh, enabling them to handle any sweat inducing situations that they may encounter.
Disclosure: This is a sponsored post for which I was compensated for by Colgate. Even though I was compensated for this post I always give my honest opinions, findings, beliefs, or experiences. The views and opinions expressed in this post are purely my own based on my research and experiences. Any product claim, statistic, quote or other representation about a product or service should be verified with the manufacturer, company, provider or party in question.