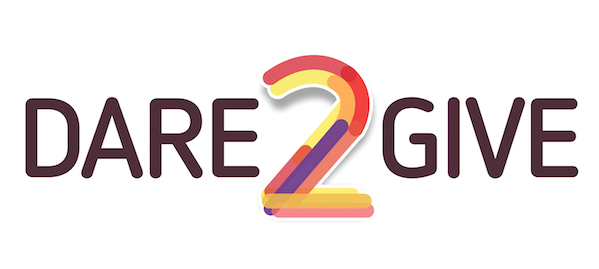 Giving frees us from the familiar territory of our own needs by opening our mind to the unexplained worlds occupied by the needs of others – Barbara Bush
That quote by Barbara Bush was written at the bottom of a letter of thanks that was given to me after I had donated a large amount of food and products to Cathedral Secondary School in Hamilton, Ontario. They run a non-profit program called the Annex which helps youth and their families who may be struggling to provide themselves or their family with food, hygiene products, clothing, furniture and more. They rely heavily on donations and I was very honored to have been a small part of helping those in my hometown.
A kind heart ALWAYS does a little BIT EXTRA – Chinese proverb
I am a true believer that when a person gives back, however big or small, our world is better for it. So many Canadians give their time, talent or money, and every time they give it truly makes Canada better! Research shows that one of the main reasons people choose to give is simply because someone asked them to. That in itself is the simple idea behind Dare2Give. Dare2Give is the latest in the My Giving Moment Campaign which was inspired by the Governor General of Canada. The most effective way to ask someone to do something is to dare them to. Can you imagine if each and every Canadian giver challenged just one other person to donate or volunteer a little of their time alongside them? I think our beautiful country would be much better for it!
I have always shared my story of my time as a single mother, my struggles, my achievements, my darkest moments. It is for that time in my life I will never forget the kind, thoughtful and generous people who helped me and gave to me in my time of need. Whether it was gift cards so I could put fresh food in my fridge or unwrapped gifts near Christmas so my girls would have a special holiday I hold close to my heart those moments in my life where I was shown compassion and the absolute kindness of a stranger. I worked full-time, I had a great job but unfortunately as a single mom it didn't cover much more than our bills and the children's day care costs. I struggled for many years to stay afloat.
Those moments are forever in my heart and always on my mind. It is what drives me to do what I do today, to give back to Canadians, to my community. For the past 4, almost 5 years I have been helping Canadians learn to save money for their families. Providing my time day in and day out here to guide you to great money saving offers, coupons and even some amazing free swag over the years! It has been through my passion to save that I have been able to give back. Over the years I have donated countless hours of my time and 1000's of dollars in food and products to shelters, food banks, non-profit organizations and even many personal donations to mothers who have lost a child as well as single mothers who needed help putting food in their cupboards when their income didn't last them long enough.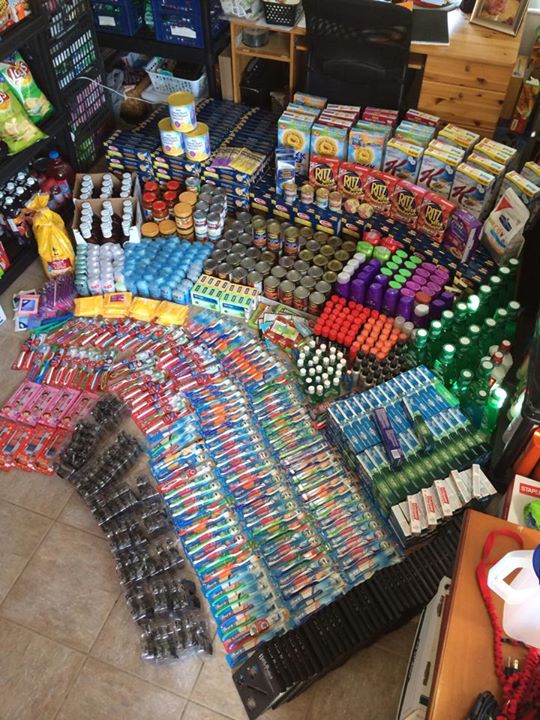 My most recent donation (above) was to my local food bank here in Richmond Hill, Ontario. It truly warms my heart to know that my ability to coupon so many products for free or pretty close to it can help many families in need.
Today I want to dare not only all of you, my wonderful fans, to give back in some way to your own community but three amazing people who I know will take on my dare and give their all.
The first person I would like to dare is Julie from SoberJulie.com. Julie is an amazing woman who shares her story of sobriety, her struggles and her amazing accomplishments to encourage and empower others. Today I dare Julie and her two beautiful daughters to donate some old books they may no longer use to a woman's shelter in their community.
Next up is one of my best friends, Allison. She is an amazing person who loves animals so I am daring her to volunteer some of her time at her local animal shelter.
Last but not least I would like to dare my own two daughters, Abby and Hailee. I am daring them to give back by going through their books, games and toys before the holidays and putting together a box each to donate to other children in a group I belong to called GoodMom on Facebook. It is a local group of mothers here in York Region as well as the GTA that help other mothers in our community that are in need of anything from clothes to food and beyond.
Dare2Give by My Giving Moment is asking Canadians, that's YOU, to give back and dare others to donate or volunteer with you to increase your giving impact and make Canada a more compassionate and caring nation!
By daring your friends, family and colleagues by December 14, 2014 you will have a chance to win for your favourite charity including the grand prize of a television commercial.
So what are you waiting for? Head over and visit the Dare2Give website or see below to enter how many dares you have made for your chance to win for your favourite charity!
Disclosure: Although this post has been sponsored by Rideau Hall Foundation, the opinions and language are all my own, and in no way do they reflect Rideau Hall Foundation. Any product claim, statistic, quote or other representation about a product or service should be verified with the manufacturer, company, provider or party in question.