How to Help Your Child Through Night Terrors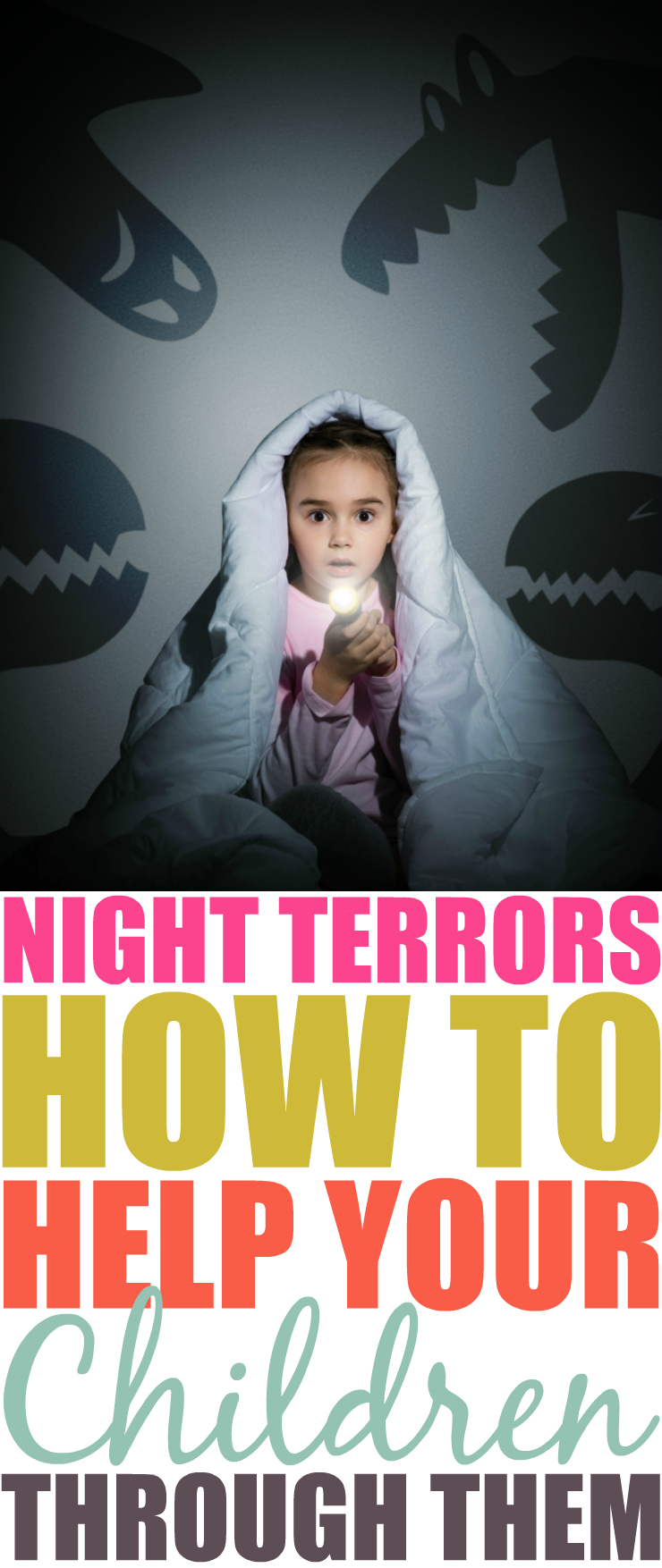 If your child has ever had a night terror, you understand there is a huge difference between a night terror and a nightmare.
One of the biggest difference between these two types of sleep interruptions, is that they usually occur during different sleep stages.
Night Terrors usually occur during deep sleep, and most people who experience them have no memory of the experience.
Small children are more likely to experience night terrors than adults are, but it does occur.
If your child is experiencing a night terror they may display some of the following signs:
May appear to be awake
Eyes open
Screaming
Intense terror
Sweating
Rapid heartbeat
What to do During a Night Terror
Not being able to interact with your child while they are having a night terror, in a way that can stop the process, can be difficult for parents to handle.
Here are some things you should do when your child is having a night terror.
Stay Calm
It is incredibly important to remember to remain calm.
Speaking in a calm and reassuring voice until the night terror subsides is what's best for you and your child.
Don't Try to Force Them Awake
If your child is experiencing a night terror, it is extremely important that you do not try to force them to wake up.
Forcing your children awake can leave them disoriented and upset.
Let the night terror play out and remind yourself that your child is ok and is unlikely to even remember the incident.
How to Prevent Night Terrors
Although there is no known treatment for night terrors, there are measures that you, as their parent can take to help reduce or eliminate their occurrence.
Have a relaxing bedtime routine
Turn the screens off at least 2 hours before bed, read stories and allow your child to have a warm bath. Ensuring that you follow a relaxing bedtime routine, can help to reduce the occurrence of night terrors.
Prevent your child from becoming overtired
Make sure that your child is going to bed at a reasonable time and taking adequate naps where applicable. When your child is overtired, they are more likely to experience night terrors.
Reduce your child's stress
Sometimes, night terrors can be a result of daily stress.
Try to keep the stress at a minimum throughout the day, to make it less likely that your child will experience a night terror.
Night terrors can be scary for the parents of a child dealing with them.
It is important to remember to remain calm, don't try to wake them up and attempt to prevent them by making a few changes.
Check out the parenting section for more great articles & tips like this!