Philips Avent Single Electric Breast Pump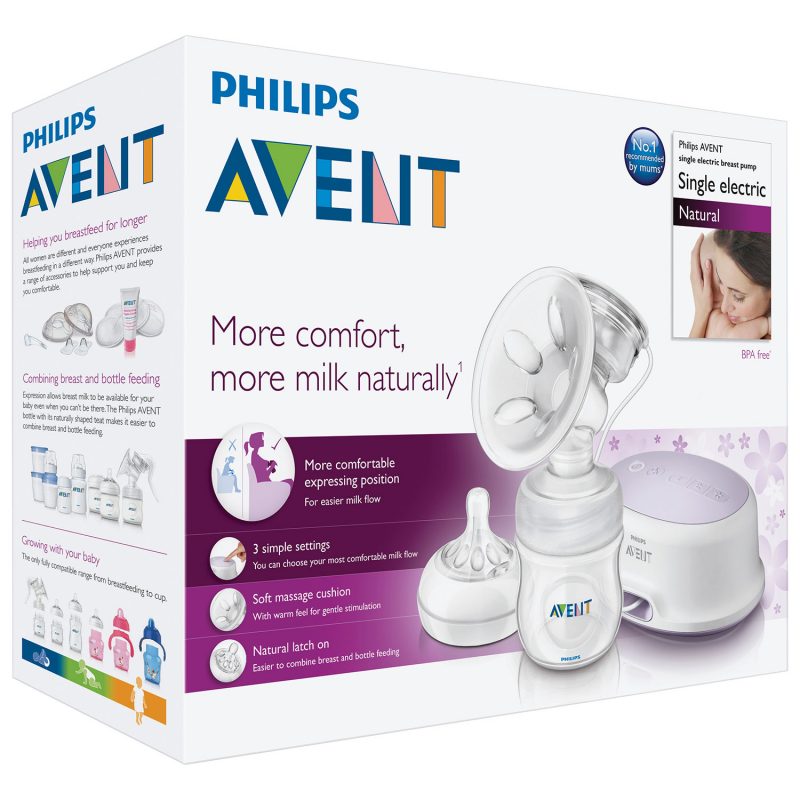 From time to time I have the opportunity to do some amazing reviews on the blog. I only endorse products from brands I trust, use, and know that my readers would enjoy hearing an honest review on the product. With that said, sometimes I have to call in contributors, especially when it is a brand I love but the product isn't something I can use.
Philips Avent is an amazing brand that has won the Parent Tested Parent Approved Seal of Approval (PTPA) for many of their products. That means the products have been put in the hands of real parents to be rigorously tested and later reviewed! I have used many of their products with all three of my daughters so they are definitely a brand I trust.
Today my contributor Angela is going to share her first hand experience using the Philips Avent Single Electric Breast Pump. As a first time mom with a desire to breast feed she was excited for the chance to let my readers know her thoughts.
Philips Avent Single Electric Breast Pump
When planning the birth of our first child we decided to have a natural home birth in hopes of creating a memorable holistic experience that we would cherish which also included breastfeeding. The day finally came, it was everything we had hoped for and more. Our big boy was born at 9 pounds and 13 ounces. He latched on and fed with ease.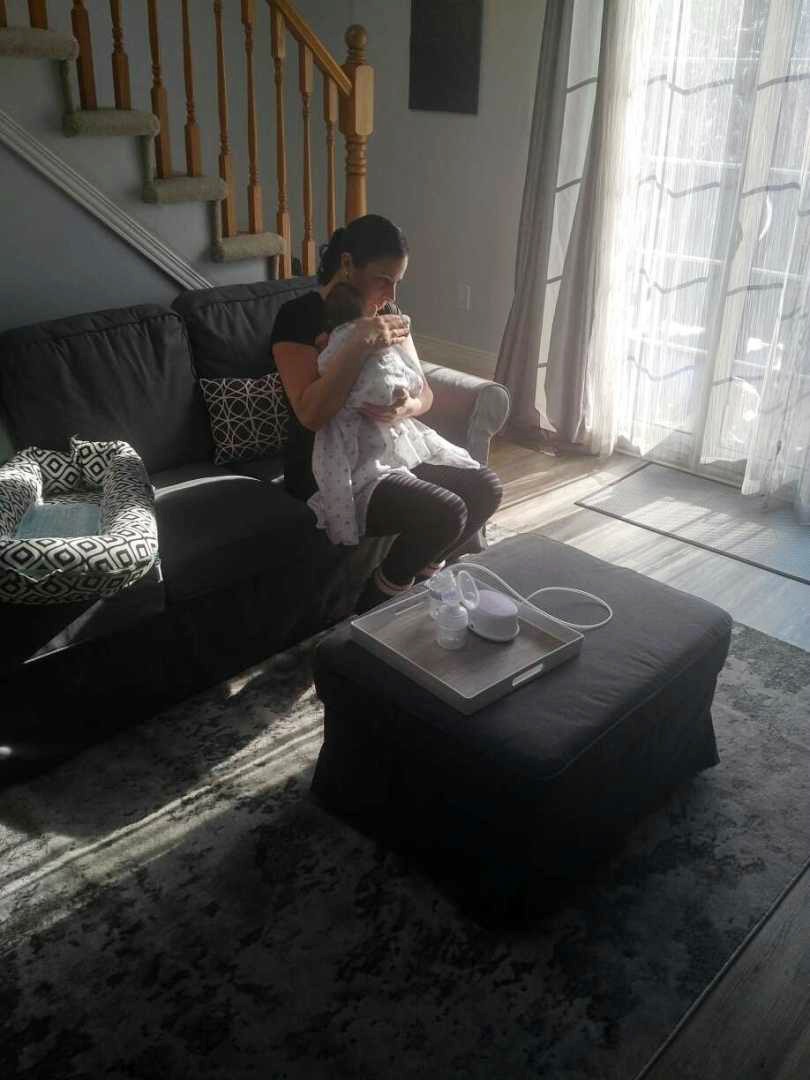 Within 24 hours we were told that he had jaundice and we had to be admitted to the hospital immediately. As first time parents we frantically packed our bags and rushed to the hospital. Once admitted I was told our little guy needed to eat, a lot. Topping him up with every breast feed would require a lot of pumping and patience.
Luckily we had packed our Philips Avent Single Electric Breast Pump. Having never used a pump and intent on getting started we were amazed at how easy and quick the setup was. The manual was easy to read and allowed us to start pumping right away. So soon after delivery I was having difficulty sitting up in bed and moving about, luckily this pump allowed me to pump comfortably by not leaning forward or straining. The pump settings also allowed me to adjust pumping to allow for what was comfortable and most productive. Within minutes I was successfully pumping for my little one which helped eliminate stress and allowed my body do what it was meant to do.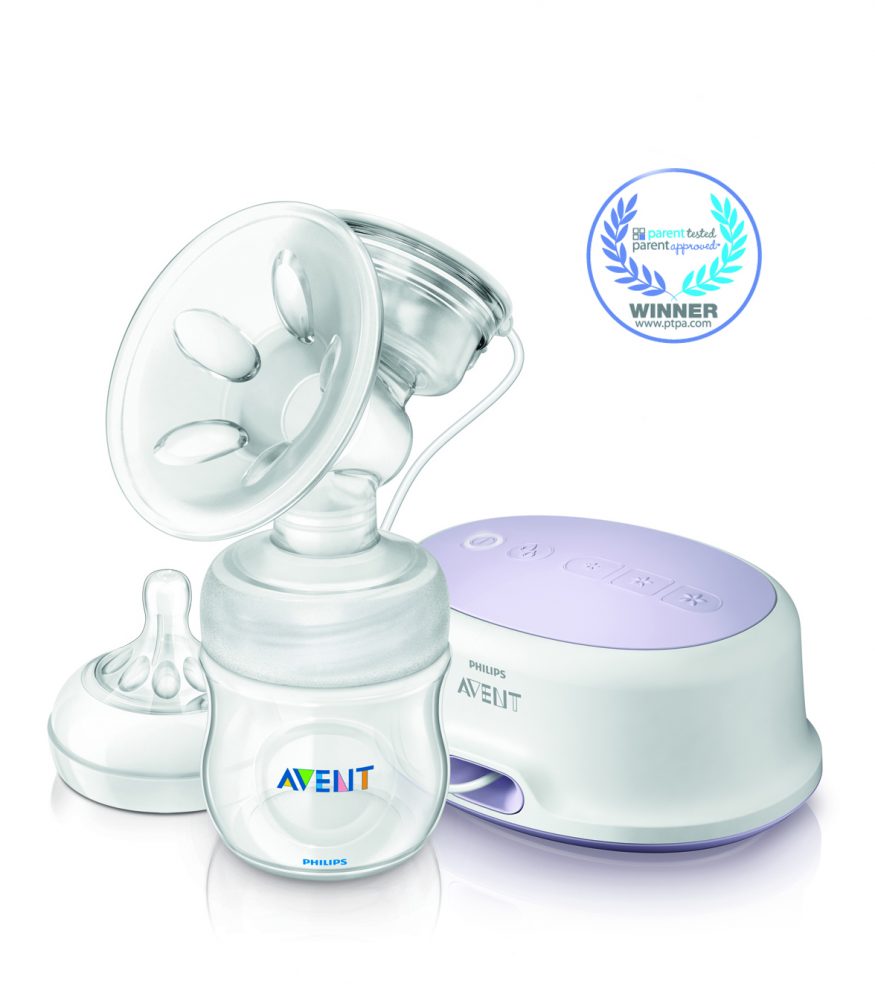 The cleaning and maintenance of the pump is also a bonus! It is quick and easy with only a few parts that are easily put back together. Concerned that my little one would prefer the bottle to my breast, I was hesitant to use the Philips nipple and bottle. Luckily though he easily switched from the bottle back to my nipple.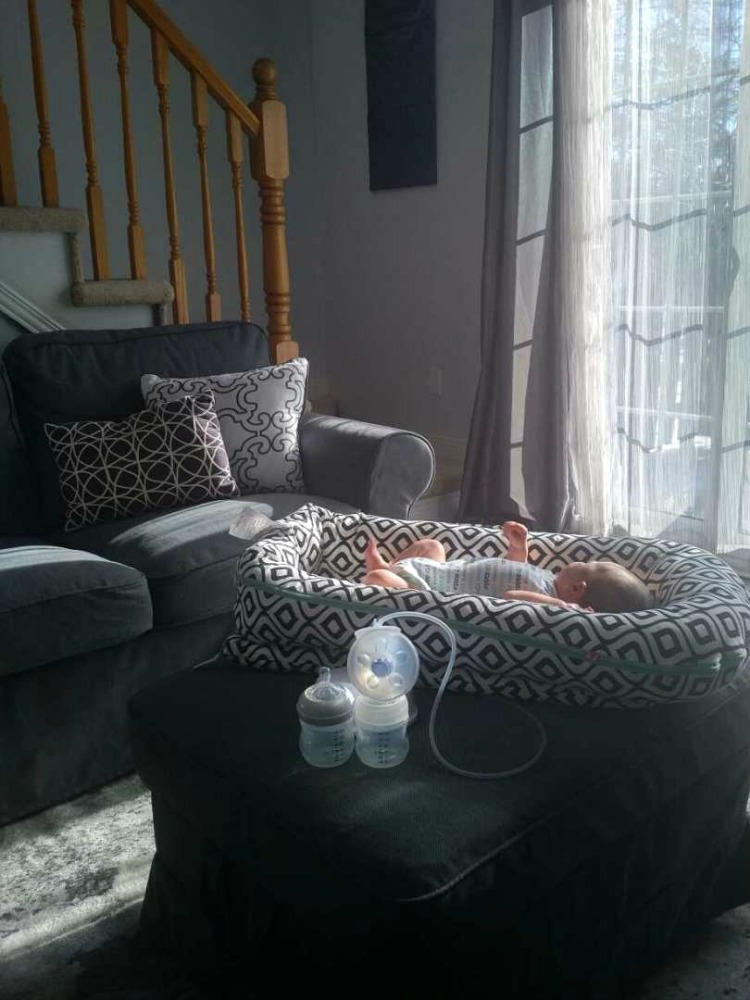 Since being released from the hospital I am continuing to use my Avent pump. My husband wanted the opportunity to continue feeding our son creating a priceless bond between father and son. This also allowed me the opportunity to get some much-needed rest and some mommy alone time without sacrificing the wholesome breast milk for our son.
The Avent Pump was a great introduction to the world of pumping at a stressful time and allowed me to provide for my son when he needed it most. I love this pump and so does my husband.
GIVEAWAY
We've teamed up with Philips for an amazing giveaway with TWO Philips Avent Sterilizer Gift Sets to be won!
Enter below for your chance to win (1) of (2) Philips Avent Sterilizer Gift Sets. This giveaway is open to all Canadians, excluding Quebec, and ends March 12, 2017.
Philips Avent Sterilizer Gift Set Giveaway
Where To Buy
Purchase the Philips Avent Single Electric Breast Pump online at Amazon.
Stay Connected!
To stay in the loop with the latest news and product releases, be sure to follow Philips Avent on Facebook and Twitter!
Disclosure: Disclosure: I am part of the PTPA Brand Ambassador Program with Philips Avent and I received compensation as part of my affiliation with this group. Although we were sent product for review, the opinions and language are all our own, and in no way do they reflect Philips. Any product claim, statistic, quote or other representation about a product or service should be verified with the manufacturer, company, provider or party in question.