Find The Food Printable Worksheet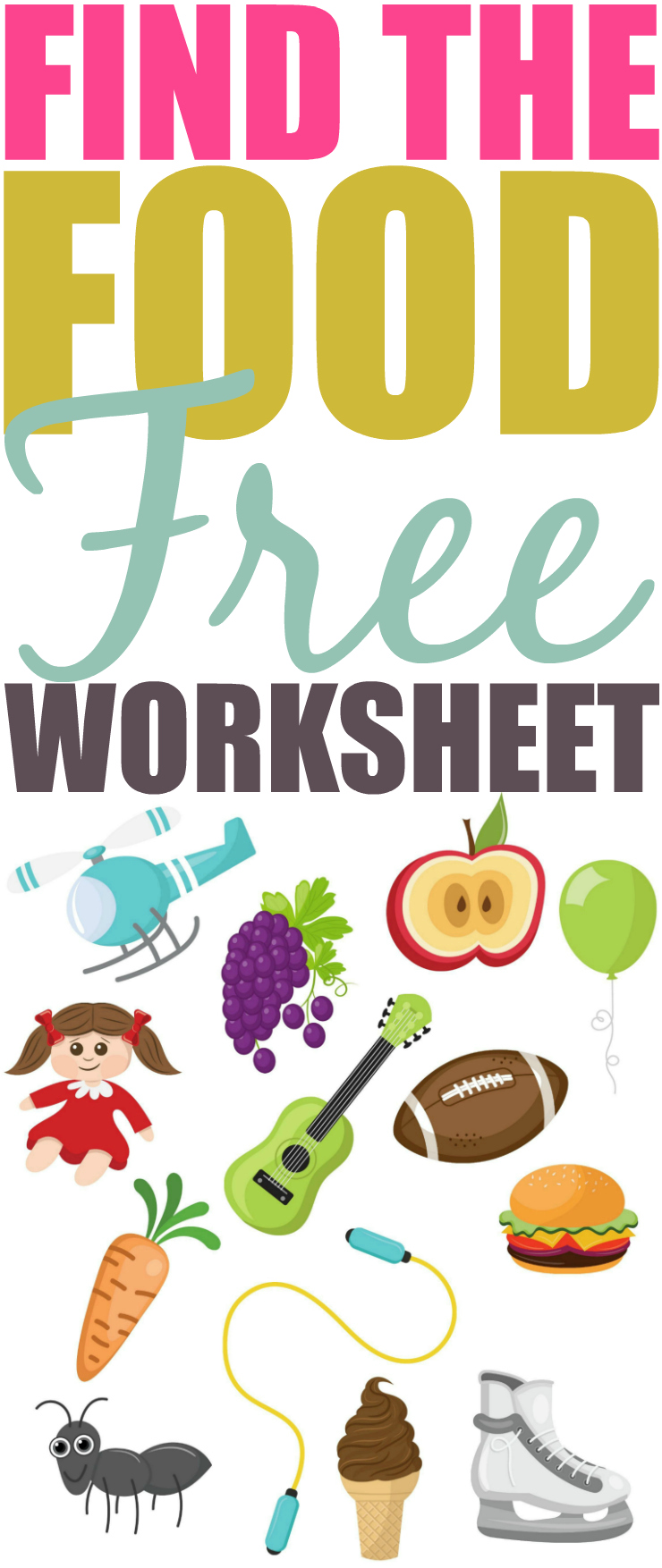 Being a mom of three and a previous ECEA in a private daycare has given me a great deal of experience with how to teach little ones the things they need to know. I love creating printables for Bella and she loves doing her homework as she calls it.
I am still in a bit of shock that she started school this past week. It has been very quiet at home without her squeaky little voice needing me for something. My daily routine is changing, I no longer have to take breaks from working on the blog for learning time or to go outside and play!
I am doubtful they send home homework for JK kids so I am continuing our learning time in the evening now. After dinner I grab a few of her printable worksheets that I have laminated and we continue to work on her skills!
When Bella was little I used flashcards to teach her the alphabet and her numbers. I use every opportunity to turn everyday normal activities into learning opportunities. Even bath time is learning time around here. Bella is continuing to learn with the Munchkin Bath Letters and Numbers to read and spell words and count. When she has time on her electronic devices on the weekend I have a great variety of learning apps downloaded for her to use.
Find The Food Printable Worksheet
Recognition is an important skill for your little one to learn before and while in school. Being able to recognize the difference between things is extremely important. This free find the food printable worksheet will help your child learn thinking and recognition skills.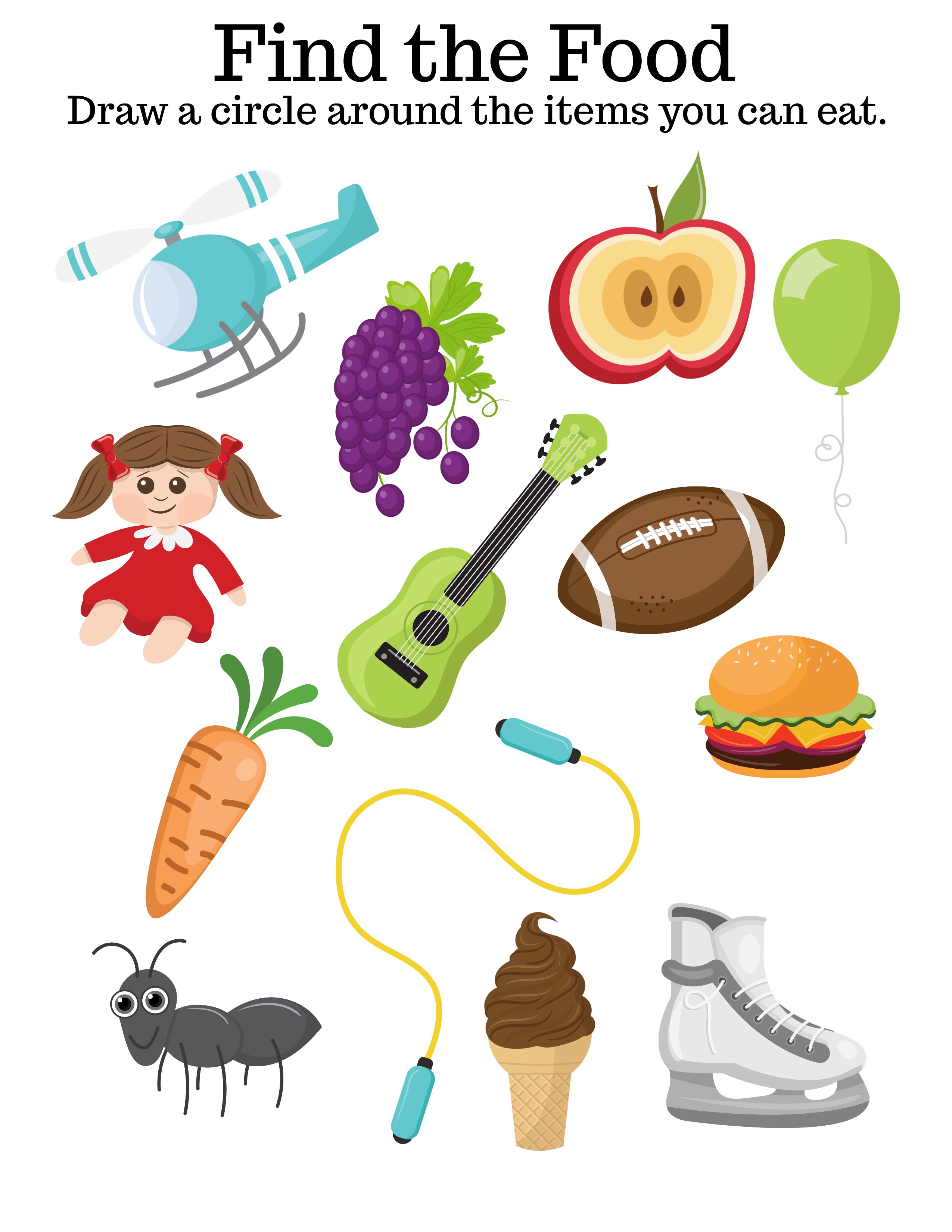 Print the free find the food printable worksheet via the link below. Instruct your child to circle all the bugs/insects on the page. You can laminate it for multiple use and let them use a dry erase marker to complete the worksheet.
Depending on your child's age you may need to go through each item with them. Ask them "is a helicopter food". When they say no give them some praise. Tell them they are right and they did a good job! Next, ask them "is a carrot food". When they say yes tell them to circle the carrot and give them praise. Continue on going through each item until they complete the worksheet.
If you like this worksheet you should print my Find The Bugs free printable worksheet too!
You can get your little one excited to learn by creating a sticker reward book. Head to the dollar store and buy some fun stickers and a sticker book, every time they complete a worksheet or learning activity let them pick out a sticker for their book!
PRINT YOUR FREE FIND THE FOOD WORKSHEET
For more free fun learning aids visit the Kids Corner on the blog!