Fall Bucket List For Toddlers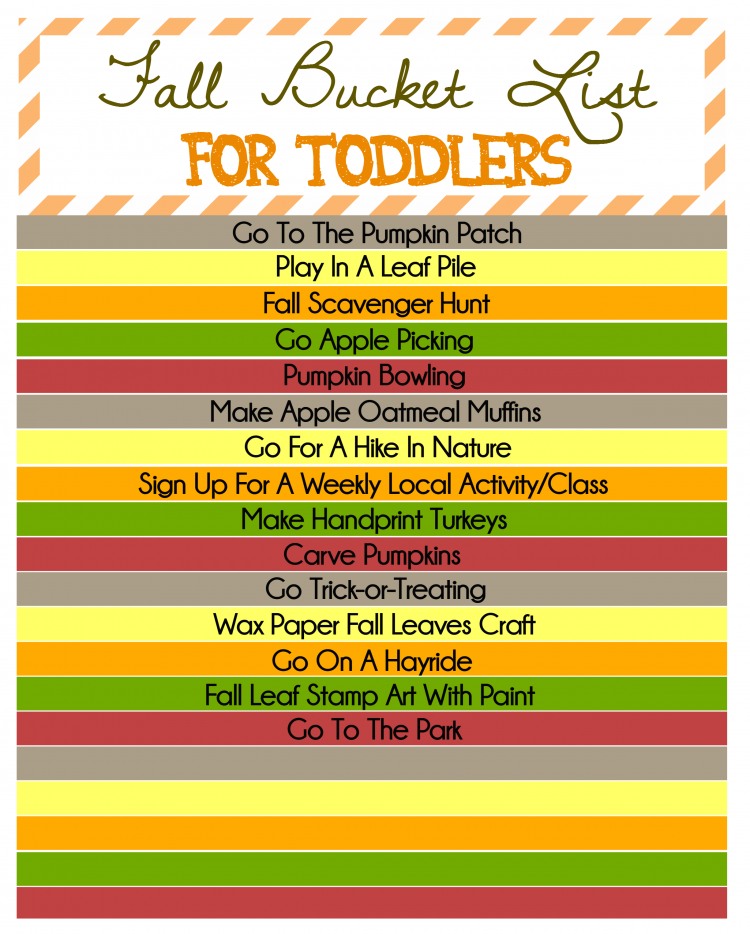 Fall is on its way! We've had a few cooler days here in Ontario and I love it! Everything about fall excites me. Cozy sweaters, beautiful leaves, crisp air, and I can't forget the fact that I won't be paying what feels like a billion dollars to cool my house down. Yay for outrageous Ontario hydro rates … NOT!
Last fall Bella was nearing her second birthday. While she enjoyed our annual Pumpkin Patch trip and I think she enjoyed Halloween I know this year with her being almost 3 these things will be more exciting for her. She understands so much more this year and the excitement in her eyes when we go on adventures, learn new things, or do crafts melts my heart.
This fall I am excited to experience all of the things on our fall bucket list for toddlers with her. She is pretty fast these days so while I do hope to capture her excitement as much as I can it might only be in my photographic memory vs my camera!
I am so happy to share with you today the Fall Bucket List For Toddlers I created. It is a list of things I would like to do with Bella once the fall weather and season are here. I thought it would be a great list to share with my readers (you). So, if you have a toddler running wild in your home print this off, get outside, and have some fun that will hopefully tire them out.
Fall Bucket List For Toddlers
Play In A Leaf Pile

Pumpkin Bowling

Go For A Nature Hike

Sign Up For A Weekly Local Activity/Class

Make Handprint Turkeys 

Go Trick-or-Treating

Go On A Hayride

Go To The Park
We did pretty good on our Spring Bucket List For Toddlers and while I had planned to make and share a summer version I was just too busy. I will definitely strive to make one for next summer.
I'm hoping to complete all these awesome fall adventures with Bella and look forward to updating you on how we did when I bring you my Winter Bucket List For Toddlers in a few months.
You can follow along and join in on the amazing fun Fall Bucket List For Toddlers adventures by using the hashtag #ECMFallBucketList on social media. I can't wait to see everyone getting outside and enjoying time with our littles before they grow up on us!
I've created a beautiful Fall Bucket List For Toddlers FREE Printable that you can print out and check off each fun adventure you have this fall with your little one(s). I also added in 5 blank spaces for you to add some of your own fun adventures for your toddler, be creative & have fun!
Fall Bucket List For Toddlers FREE Printable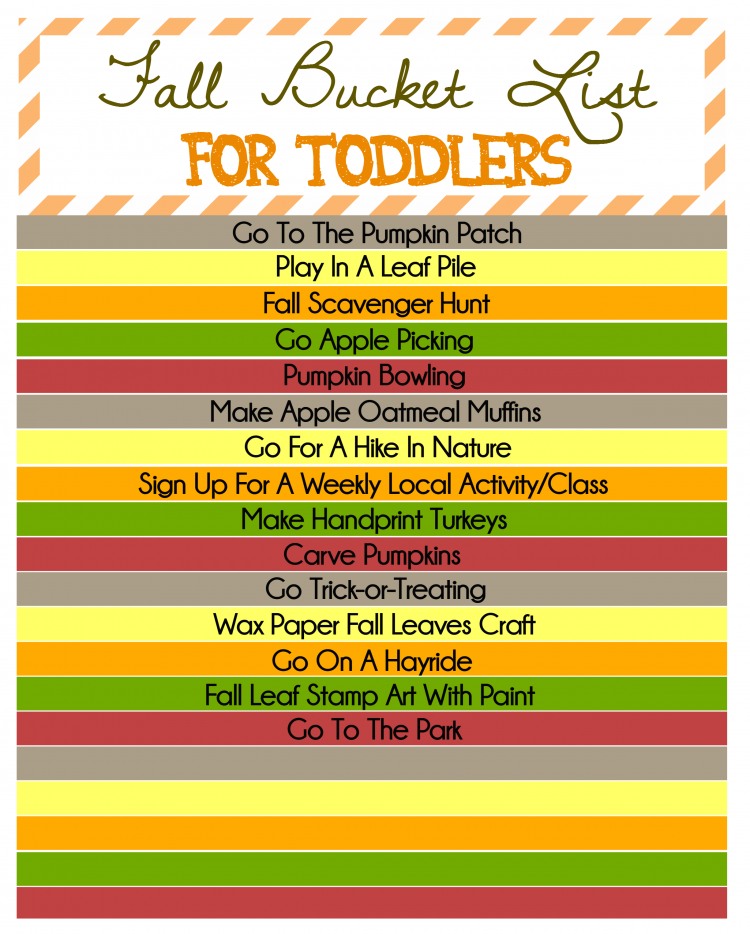 Click Here To Download The Fall Bucket List For Toddlers FREE Printable
Which Fall Bucket List For Toddlers activity from my list are you most excited about doing with your toddler? Also if you would like to see more fun FREE printables be sure to let me know in the comment section below!