Endless Creative Fun With Gel-A-Peel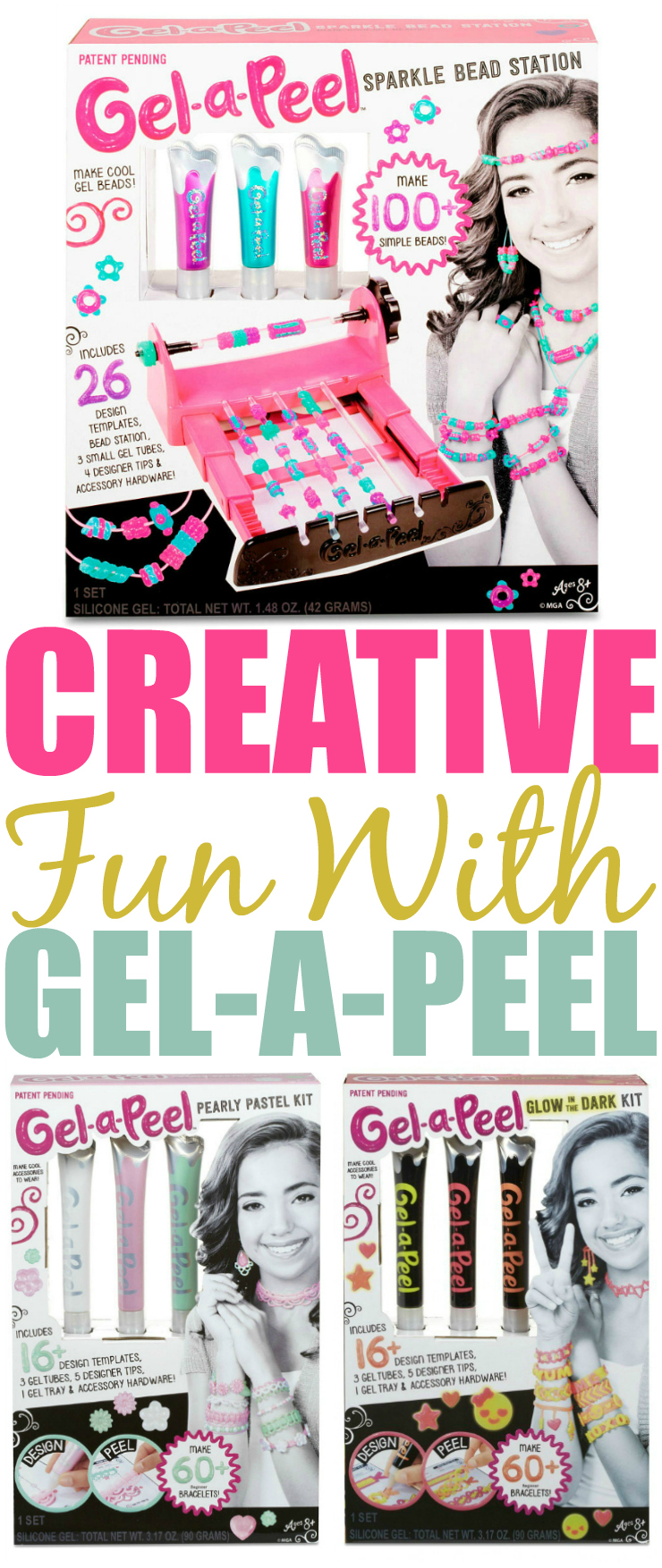 We are back with another Gel-a-Peel review today! Last year Hailee tried Gel-a-Peel for the first time and instantly fell in love. Since then Hailee and her friends who come to visit have been creating endless pieces of jewelry, cell phone cases, and more.
I knew Hailee would be thrilled that they included new sets in the spring/summer MGA Entertainment toy box program we are participating in. We have already reviewed the new and cool L.O.L Lil Outrageous Littles, Little Tikes Waffle Blocks, and have one more review to come soon!
Endless Creative Fun With Gel-A-Peel
With three girls in the house some days I just need peace and quiet. On those days I need things to keep them independently occupied, because every parent of more than one knows group play is never quiet!
Hailee loves to get creative. Whether she is painting a cool design on her nails or making gallons of slime, she is always happy to retreat to the craft room. From the moment she got her hands on Gel-a-Peel it has become a weekly outlet for her creativity. Just a few weeks ago she had a girl friend sleep over and I didn't hear more than a peep from them. They were held up in the craft room making cases for their iPhones.
When this shipment of Gel-a-Peel came in Hailee couldn't wait to get her hands on it. She has been non-stop Gel-a-Peel'ing ever since!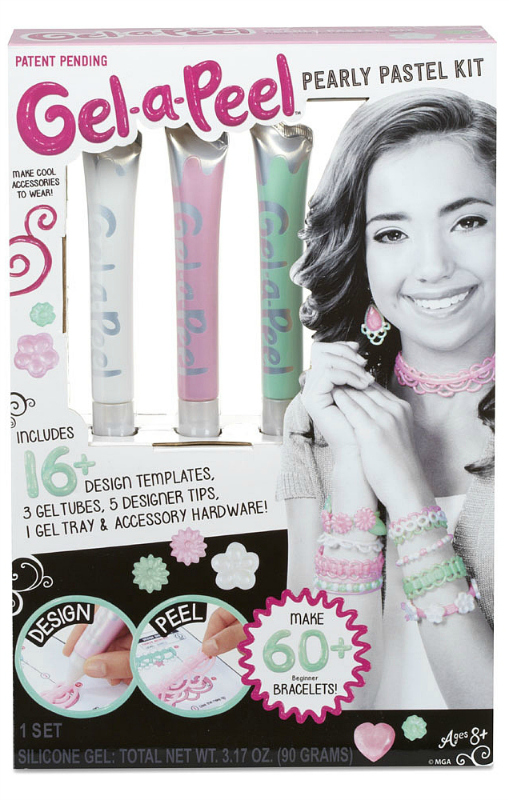 Gel-A-Peel Accessory Kit: Pearly Pastel
This awesome kit comes with three pearly pastel gel tubes, 16 design templates, five designer tips, and a new gel tray. You can use the super cool new gel tray the and squeegee tool to make pearly pastel gems! There is definitely a lot of fun to be had with this kit as it can make over 60 pearly pastel accessories!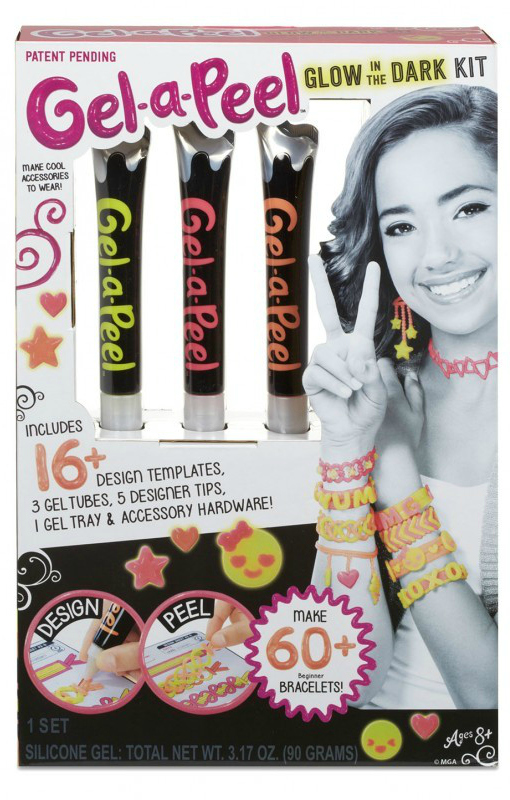 Gel-A-Peel Accessory Kit: Glow In The Dark
The Glow in the Dark Accessory Kit includes 3 glow in the dark gel tubes, 16 design templates, 5 designer tips, and a new gel tray. Easy to follow traceable templates make Gel-a-Peel great for ages 8+. Use the new gel tray and squeegee tool to make glow in the dark numbers, letters and emojis for all sorts of projects!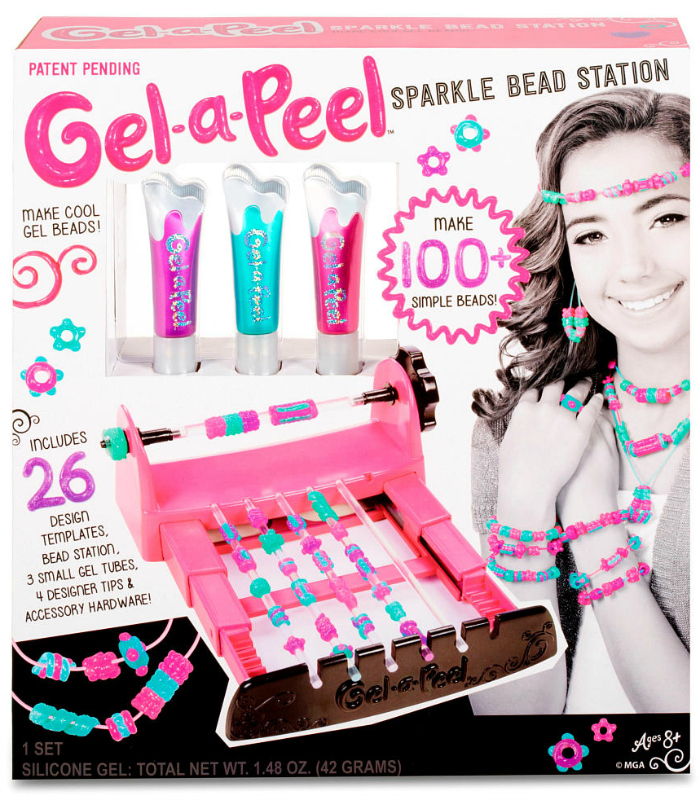 Gel-A-Peel Sparkle Bead Station
The Sparkle Bead Station includes 26 design templates, bead station, 3 sparkle gel colour tubes, and 4 designer tips. Designing and creating your own fun beads with is as easy as 1, 2, 3!
1. Design on the beading rods.
2. Peel
3. String and then your beaded jewelry is ready to wear.
You can make rings and pencil grips too, the possibilities are endless!
Inspires Creativity
I love that Gel-a-Peel kits and stations really inspire our children to get creative. Hailee really enjoys coming up with new combinations to create fun pieces for herself and her friends!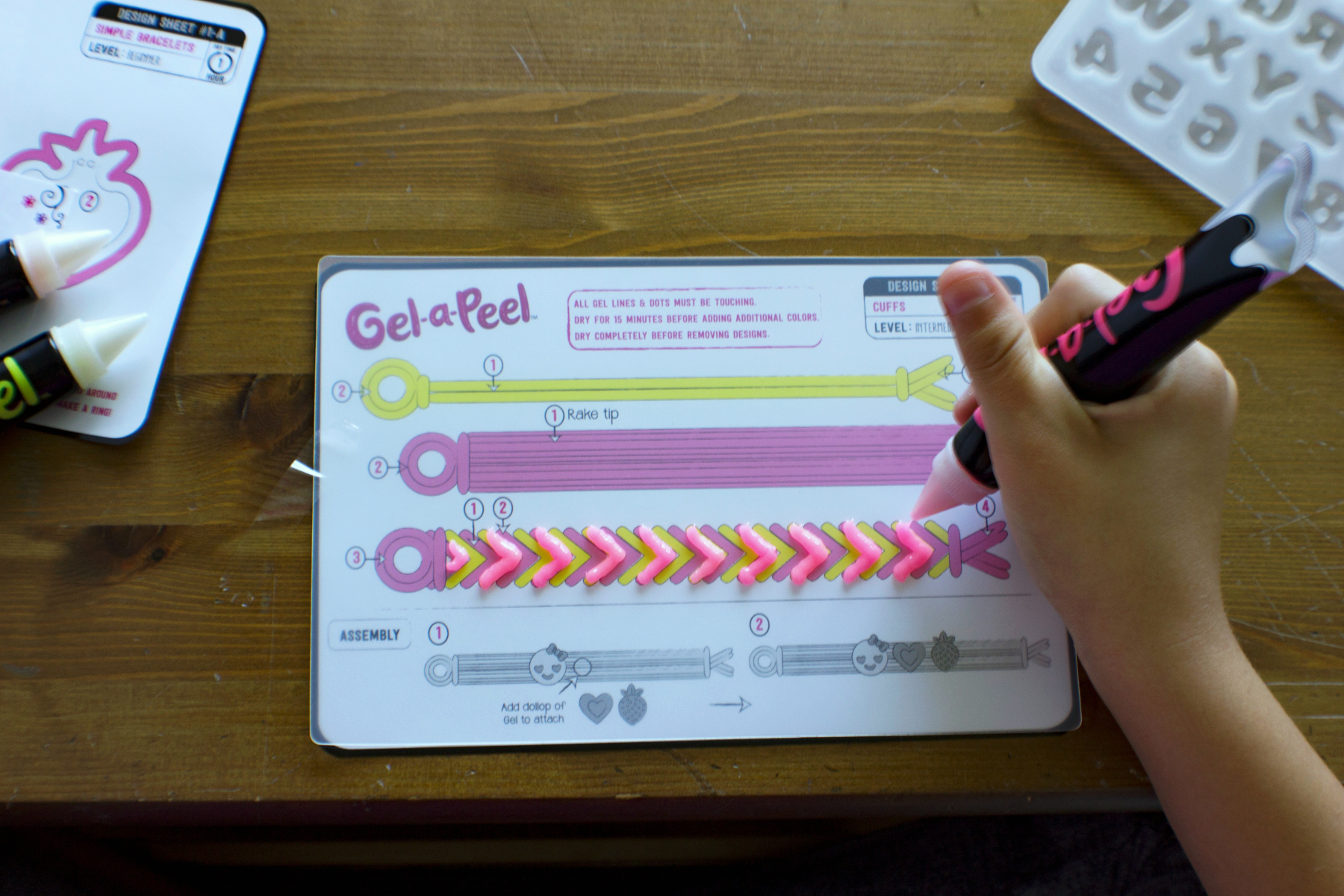 Hailee loves that she can create tons of unique pieces while following their easy to use guides.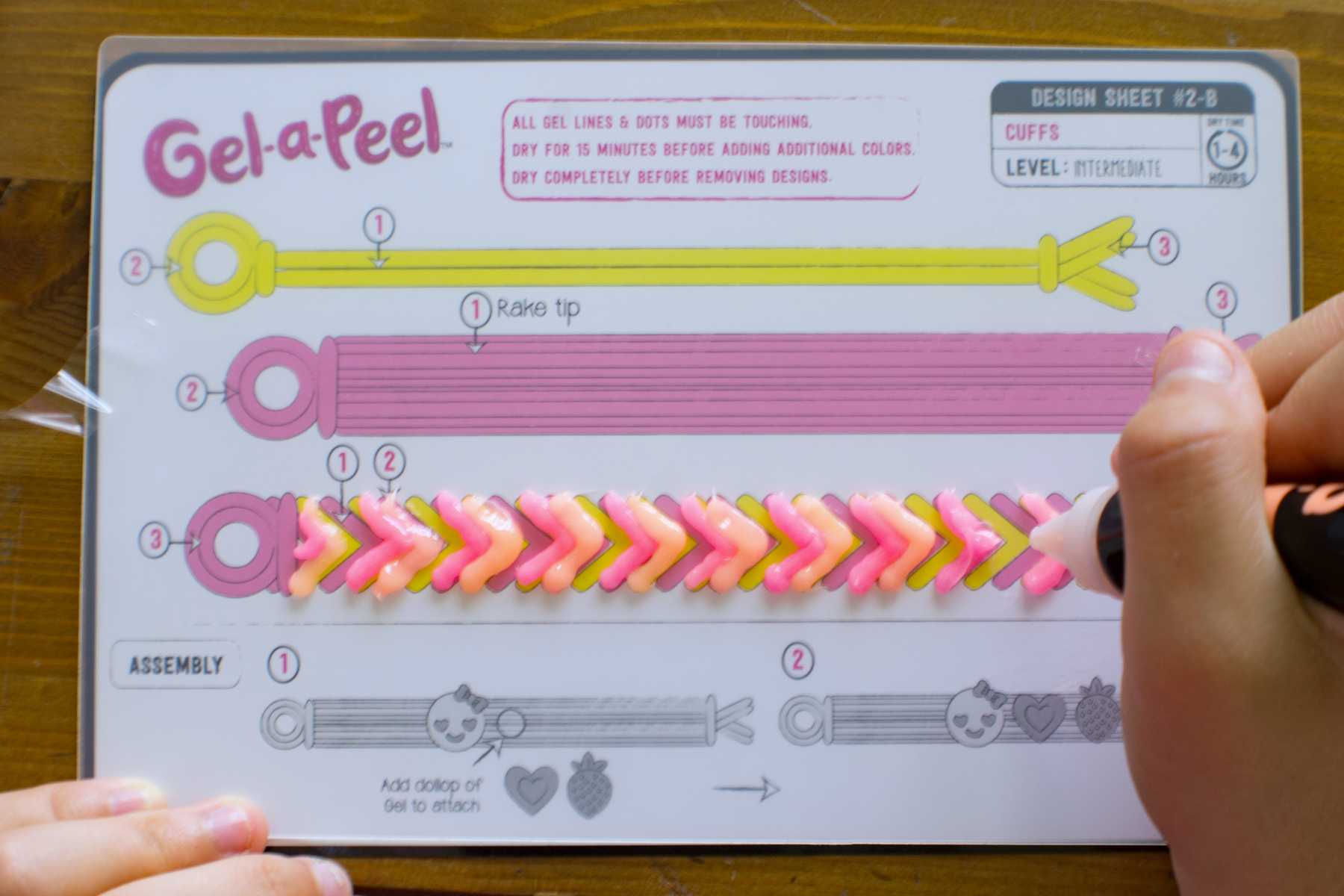 Mix and match kits or stick to one like Hailee did here using the glow in the dark kit!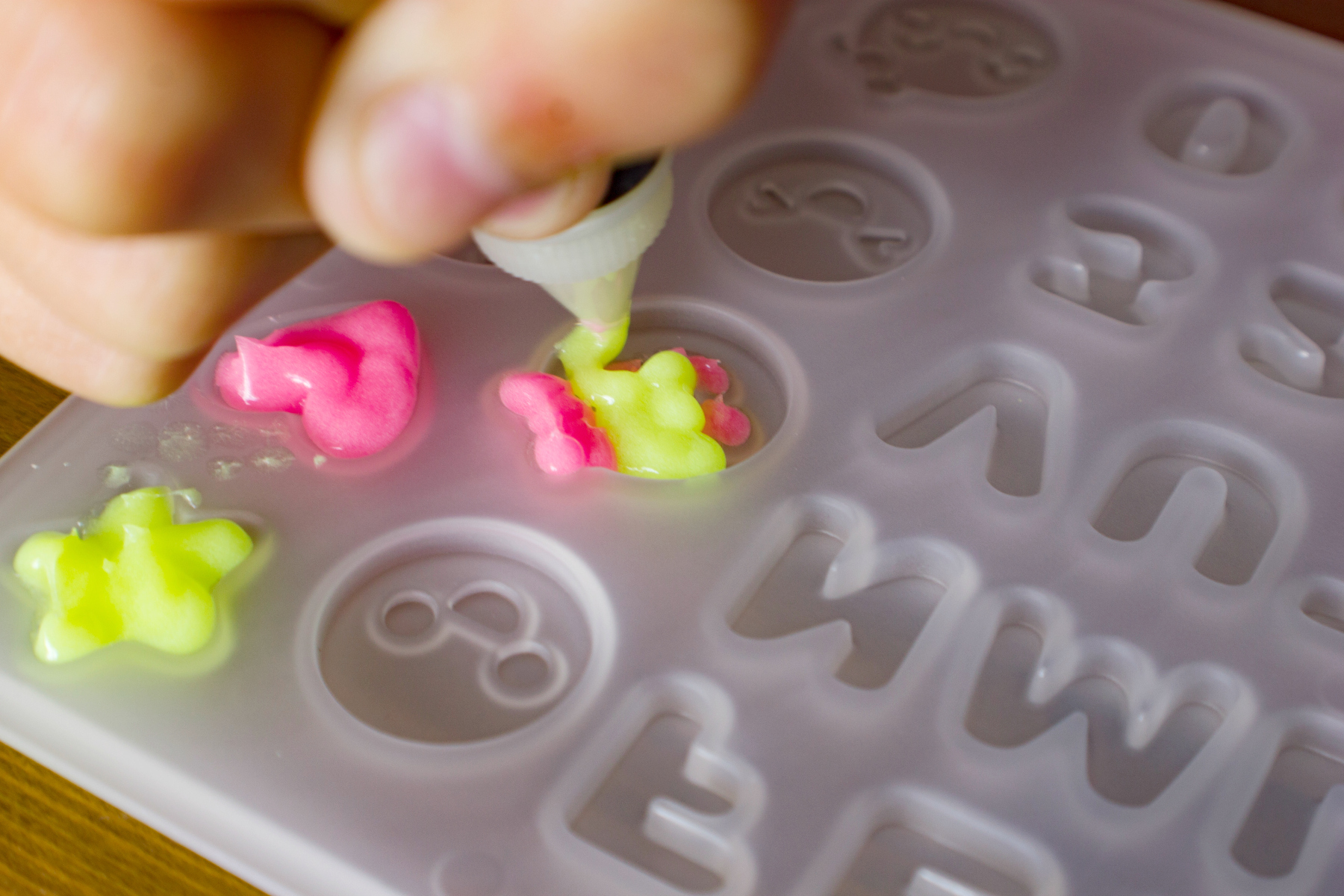 One thing she has really been having a blast with is the new trays included in the kits. She loves making cute charms to put on her bracelets. Hailee has even made some of them into key chains and necklace charms using other craft supplies we had at home!
Gel-A-Peel
You can find Gel-A-Peel's online at Chapters/Indigo and Toys R Us.
For updates and more be sure to follow Gel-A-Peel on Instagram, Facebook, Pinterest and YouTube!
Disclosure: Although we were sent product for review consideration, the opinions and language are all my own, and in no way do they reflect Gel-A-Peel. Any product claim, statistic, quote or other representation about a product or service should be verified with the manufacturer, company, provider or party in question.