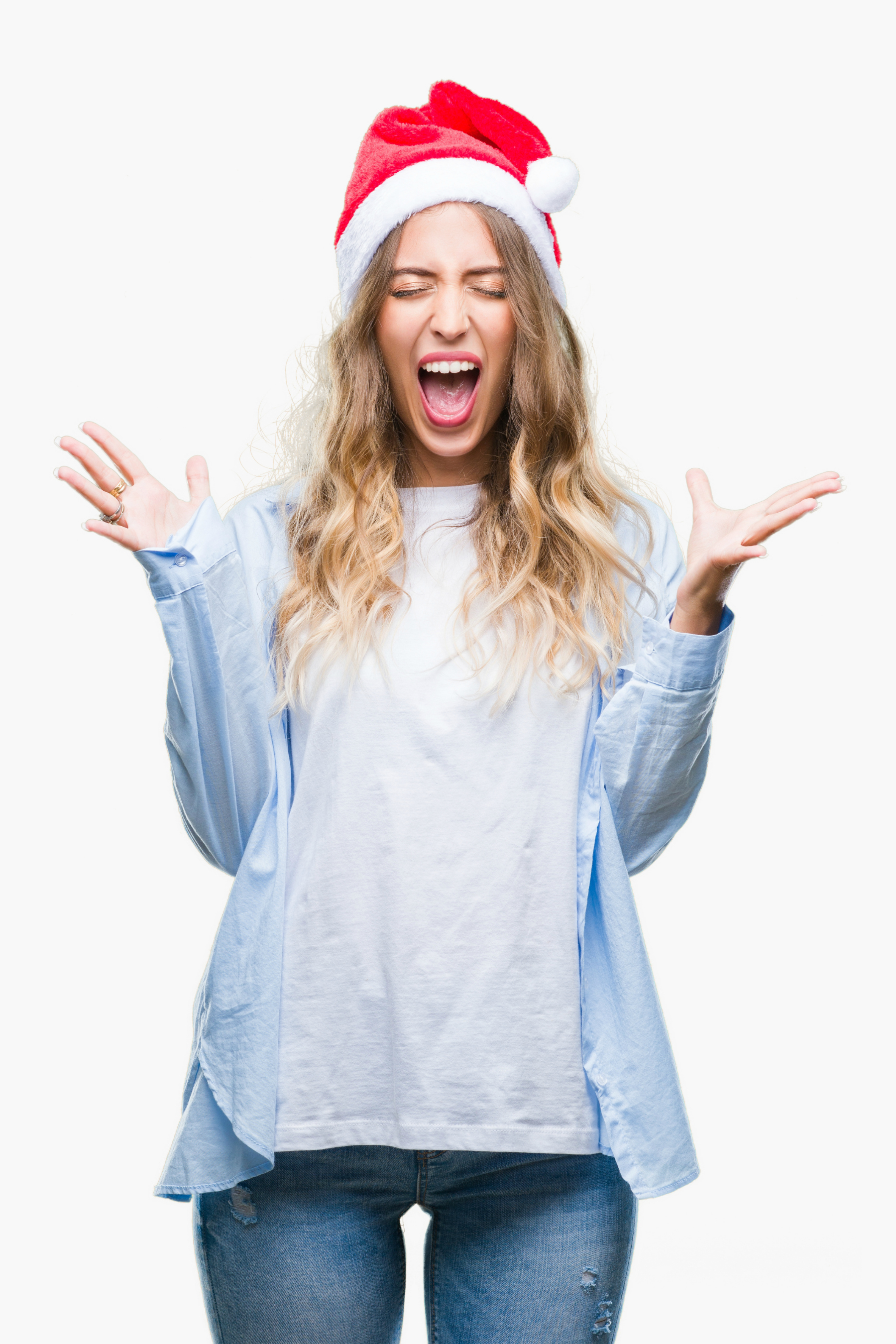 Do the holidays cause you anxiety? Looking for ways to have a Drama Free Holiday Season?
You're not alone!
If it's not that mounting to-do list that you're dreading, it may be for certain people you'll be forced to interact with this time of year.
Yes, the season of togetherness isn't just about spending time with people we actually want to see, but also about seeing people we avoid the rest of the year.
That said, keep in mind that you only have to see them for a brief time and that there's no sense ruining your holiday season over it.
What's worse is that in some cases, we may be the people others are trying to avoid!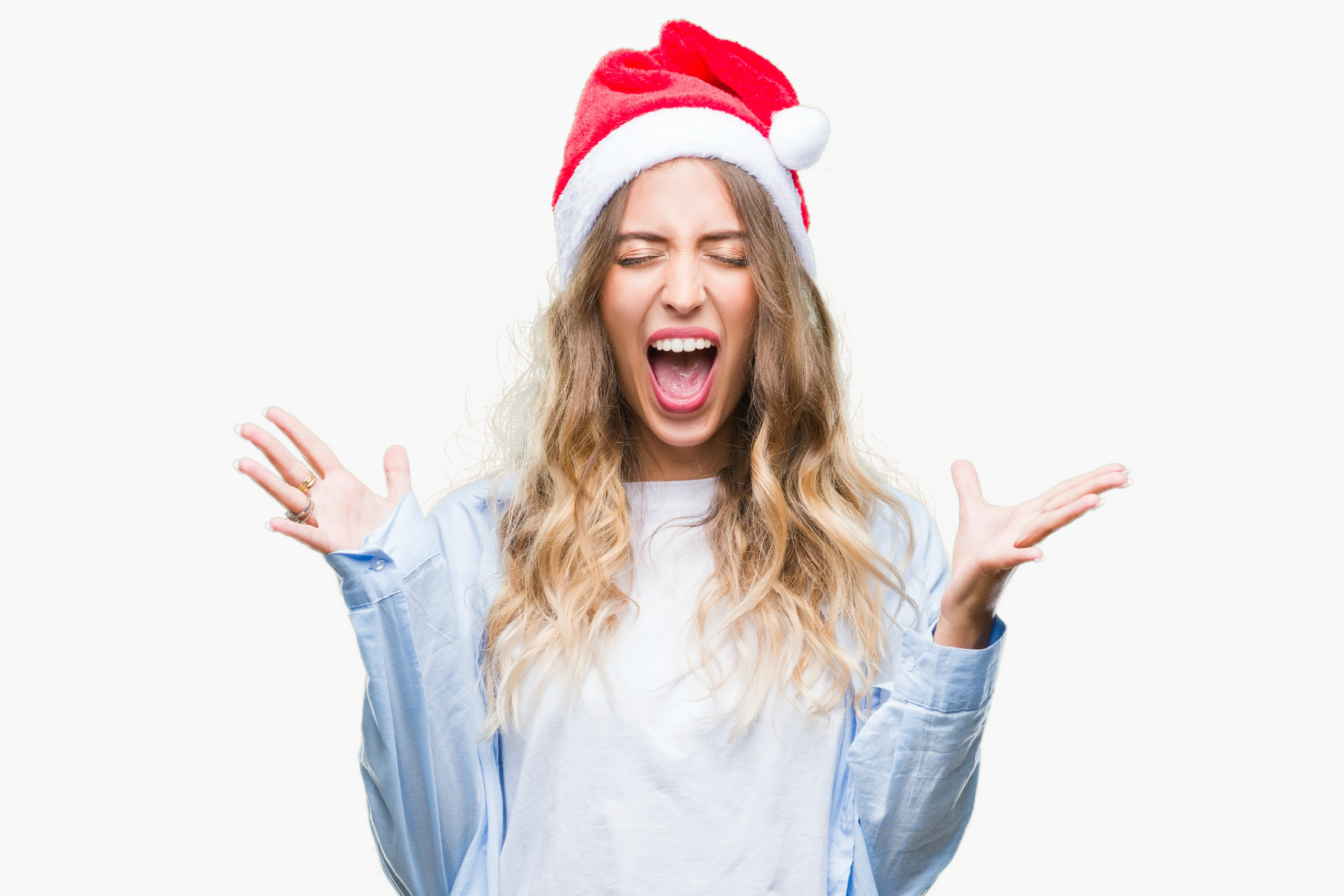 10 Ways To Have A Drama Free Holiday Season
Do you ever stir the pot, get sloppy drunk, or bring your wild and crazy kids to every event?
Take a peek at these 10 ways to have a drama-free holiday season to do your part at spreading peace on earth and goodwill this year.
1. Avoid instigators
Whether it's that crazy uncle, a stuck-in-his-glory-days brother-in-law, or a sabotaging coworker, sometimes the best thing to do is stay away from them.
If there is one person who pushes your buttons at a particular event, strike up conversations with anyone other than him or her.
Offer to help with clean-up, entertain kids, DJ, or stick close to your significant other.
However you choose to enjoy the party, come up with clever ways to avoid the person who will bring you down.
They may ultimately be harmless, but if they make you uncomfortable and kill your holiday buzz, walk away!
2. Steer clear of hot topics
While there are always controversial subjects, this is an election year, so talking current events may be party suicide.
No matter how strongly you feel about a particular issue, celebrations are not the right platform to try to convert the masses.
And if others are committing this party sin, do everyone a favour and change the subject.
Suggest a game, tell a funny story, or ask someone a question you know will divert attention away from the downer talk.
3. Know how to change the subject
This isn't only an art reserved for political talk.
Whether it's the alcohol talking, bad manners, or simply an innocent person who doesn't realize they've wandered into sensitive territory, sometimes you need to quickly change the topic.
And that's really the trick: keep it quick.
A tried and true diversion is to ask the interviewer a personal question (nothing embarrassing) because everyone wants to think people are taking a genuine interest in their lives.
You can always inexplicably say, "Not to change the subject, but…" or tell them you need to go to the restroom and move onto to something else.
4. Memorize a few graceful answers to tough questions
Along these lines, there will be a few times mostly well-meaning people will ask you questions you don't want to answer.
Whether it's about your job, your boyfriend status, your child's behavioural issues, memorize a few short-and-sweet answers in advance and then utilize the advice from number 3!
5. When in doubt hire a babysitter
When you aren't clear as to whether children are allowed at a party or not, take advantage of an opportunity to take a night off parenting and hire a babysitter.
If you find out kids were welcome, simply enjoy yourself sans kids.
If they aren't welcome, you don't want to be the ignorant parent who lets their loud, messy kids ruin everyone else's good time.
6. Bring a gift or dish to every event
Because we're all human and bound to make a few etiquette mistakes, bring a gift or a dish to every event to at least get off on the right foot with your host.
Oftentimes, people will completely overlook bad behaviour, and lack of help with party set-up or clean-up with a thoughtful gift.
7. Don't drink too much
Yes, it's a party.
Yes, you likely have the night off parenting and access to an open bar.
Just because you can do something, doesn't mean you should.
Know your limits and cut yourself off.
Drinking too much will not only lead to a hangover but lots of foot-in-mouth moments and possibly social media embarrassment.
8. Know when it's time to go
Sometimes the best thing to do in a sticky situation is to leave (politely and graciously, of course).
Maybe there's a toxic person present and you've maxed out your ability to bite your tongue.
Maybe you know you'll over-indulge if you stay.
Or maybe your kids are morphing into holy terrors.
Time to say goodbye so you'll get a repeat invitation next time.
9. Don't overcommit
Women have a bad habit of over-filling their calendars and then being afraid to cancel, but people really do appreciate honesty.
More importantly, you need to keep yourself happy and healthy, especially during what is supposed to be a joyous time of year.
10. Make it up to loved ones when you can't make it
If you feel torn because you genuinely cannot make an event, or because you purposely chose not to attend an event because you knew it would cause you more stress in the end, make special arrangements to see the host one-on-one to do something equally special.
Are you hosting family or friends this year? Check out these 9 Ways To Prepare For Holiday Company!