Spring is coming I promise! Here in Ontario we were blessed with some gorgeous weather not so long ago. However it only lasted for a few days before it turned back into winter with cold winds, hail and even snow. It may be hard to believe but I really do promise the nice spring weather is on its way. Shoppers Drug Mart has everything you need to take care of yourself and the family this spring season with a broad selection of everyday, unique and exclusive products!
I headed to my local Shoppers Drug Mart recently to check out their Burst Into Spring products and am excited to share a few of them with you!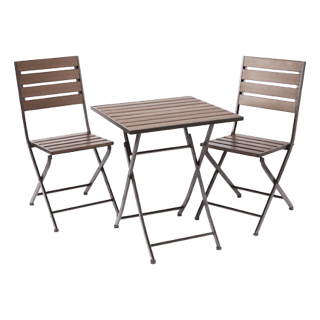 The first thing that caught my eye was this gorgeous 3-Piece Polywood Bistro Set available exclusively at Shoppers Drug Mart. I have been looking endlessly for something to replace out worn and tattered chairs on our porch since we spend a lot of time there watching the kids play outside. I also love that this set folds away for easy storage and think adding some nice bright cushions to the chairs would make this a perfect reading spot for me while the girls play outside!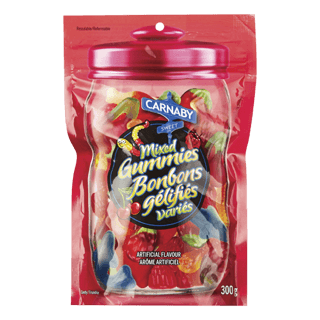 I can't help but be drawn to a sweet treat and when it is Carnaby it reels me in even more! I just love ALL of their products and these Carnaby Sweet Mixed Gummies are definitely one of my faves. With yummy strawberries, cherries, raspberries, worms, bottle pops and sharks I can see myself snacking on these while reading that book, watching the kids play from my new comfy spot on the porch with the 3-Piece Polywood Bistro Set. I might even share some with the kids if I am feeling generous.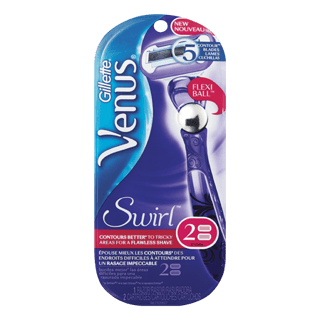 I have been interested in trying out the new Venus Swirl Razor with Flexiball Technology and was excited to see it at my local Shoppers Drug Mart and even more excited to see that when I purchased it I was getting 10x the Shoppers Optimum Points – SCORE! I gave this razor a good workout over the weekend, shedding my winter coat and have to say I am in love with this razor. Not only did it give me a perfectly close shave, I love how it contoured over my curves – no cuts here thanks to this awesome new technology! I think this will be a great first razor for my daughter Abby who will be learning to shave her legs before summer arrives, yikes can't believe I am saying that! She will be 13 in May – why do they grow up so fast?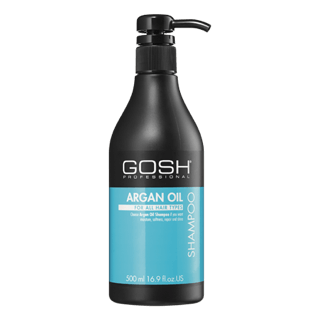 I just recently took out my hair extensions that I have had in since January so my hair has seen better days. It was in need of a good pampering and I absolutely love GOSH products! When I saw that the GOSH Argan Oil Shampoo was on of Shoppers Drug Mart's Burst Into Spring products the decision was made. It was even sweeter that when you buy any 2 participating GOSH products you get 2,000 Shoppers Optimum Bonus Points so I picked up the conditioner too! I really enjoy the light scent of the shampoo and conditioner. My hair was left feeling, looking and smelling awesome! It needs some love before the new set of extensions go in and this product certainly gave it the love it needed.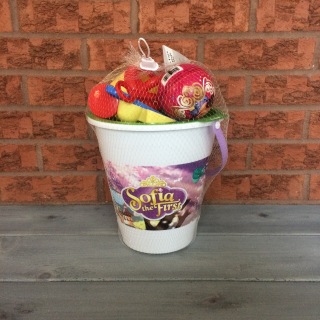 Those warm spring days we experienced had me dreaming of the beach. Taking Bella to the beach for the very first time this year will be so much fun and Shoppers Drug Mart has the cutest Licensed Sand Toy Sets for both girls and boys. I picked up the Sofia the First Licensed Sand Toy Set for Bella and although we have yet to head to the beach she already loves playing with it. She throws the ball to her big sisters and even loves bringing it into the bath with her. These toys will provide countless hours of fun for Bella and even her sisters when we head to the beach.
Shoppers Drug Mart has to be one of my top favourite places to shop, so much so that the staff at my local store know me by name! They have been there late at night when I needed medicine to soothe my children and every Saturday when I stroll over to browse the store and see what awesome new products they have! This spring you can earn Shoppers Optimum Points on almost every purchase in-store and you know how much I love rewards. Those Shoppers Optimum Points have earned me countless dollars in free stuff over the years!
Join the conversation over on Twitter using the hashtag #BurstIntoSpring and don't forget to visit Shoppers Drug Mart for a chance to win 1 of 3 prizes of $10,000. Contest details can be found in-store or by visiting Shoppers Drug Mart. The contest runs until May 22, 2015 so head on in for your chance to win big!
COMMENT TO WIN!
*Check out all the amazing Shoppers Drug Mart Spring products here, then come back to leave me a comment below on this blog post and tell me which Shoppers Drug Mart Spring products you want to try this spring and you will be entered to win a gift basket full of awesome Shoppers Drug Mart Spring products.