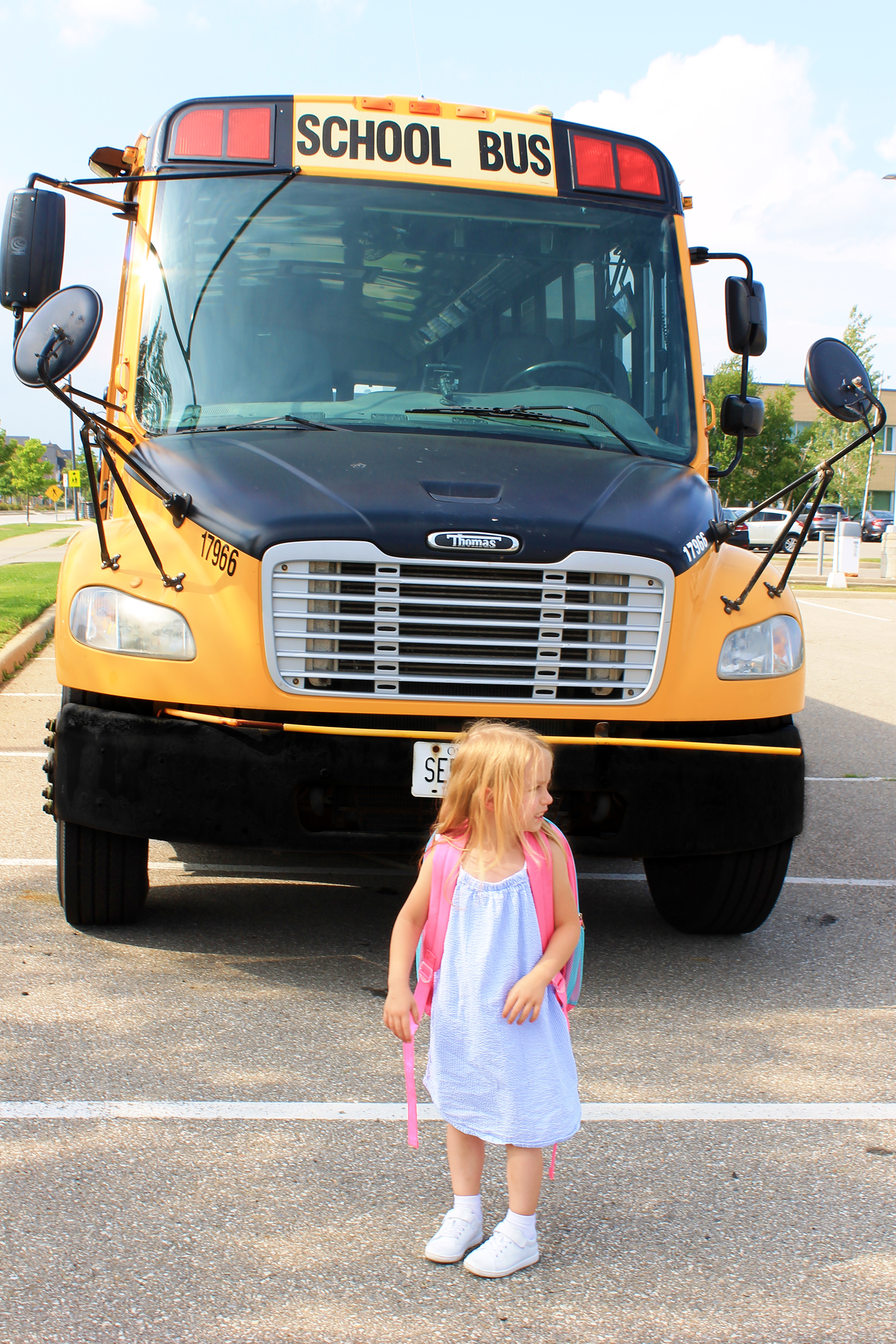 Are you feeling the back-to-school budget burn? RBC Rewards may be able to help!
It seems as our children level up in school, the list of things they need (and want) seems to level up too!
From the latest kicks and fashion to all the binders, stacks of paper, and maybe even some big-ticket items like a laptop, they just have to have it all.
I know all about the growing costs to send kids to school. I have one off to senior kindergarten, another to grade 8, and the oldest is entering grade 11.
Bella happens to be the cheapest for back-to-school as kindergarten doesn't require much other than a backpack, lunch gear, and a pair of indoor only shoes.
The older girls require (and request) much more for back-to-school, and if it wasn't for my money-saving addiction, I would probably bust my budget and my wallet!
Don't Bust Your Back-To-School Budget – Use RBC Rewards
One of my favourite ways to stay on top of my back-to-school budget is by reaping the benefits of being an RBC Rewards member.
RBC Rewards provides its members with many different options to help you tap into your points so that you get the most out of your back-to-school spending!
It is so easy to save money by using your RBC Rewards points.
You can use your RBC Rewards points to redeem for those big-ticket items that may not seem attainable within your budget.
With products from Apple, Bose and more than 50,000 other products from Best Buy alone, RBC Rewards can help you meet those back-to-school shopping needs, using points instead of dollars!
And if that wasn't amazing enough, RBC Rewards members can also redeem for gift cards from more than 60 merchants to use in-store or online.
Back-To-School Deals With RBC Rewards
RBC Rewards always has something amazing up their sleeve for their members, and from now until August 26, 2018 they will be serving up some exciting deals to clients, including deals on the latest tech, merchandise, gift cards and more!
Fun Fact
Are you or someone you know going off to college?
Well you might like to know how to avoid the FRESHMAN 15!
You know what that is don't you? If not, it is those 15 pounds most people put on during their first year of college.
One way to avoid that is by being active. But, if you're anything like me you may need some motivation, right?
Did you know that you can link your RBC Rewards credit card to the Carrot Rewards app and earn RBC Rewards points just for meeting your daily step goals?
Well you can, and all that walking you will do around campus can net you some serious points!
PS: Like all of #RBCRewards back-to-school offers, you don't have to actually be a student to take advantage of this. Put the fake student IDs down people.
RBC Rewards gives you the flexibility and choice to redeem points at back-to-school time for whatever you want … or whatever the kids want.
I love using the Carrot Rewards app to earn RBC Rewards points. They help me save money down the road on important things like back-to-school.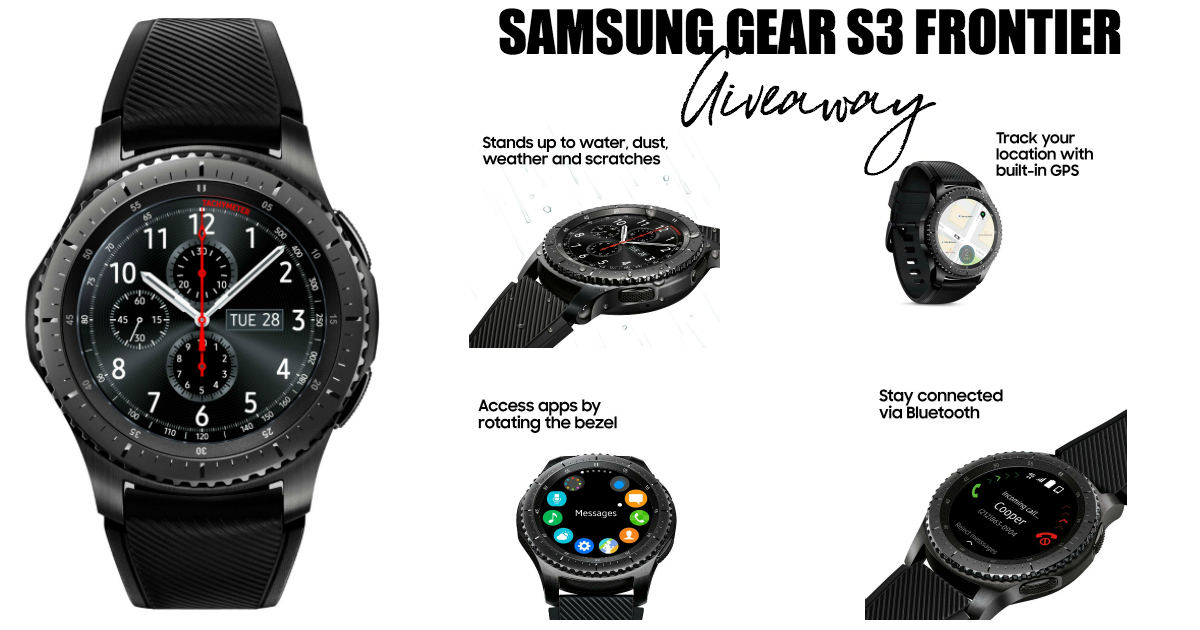 Enter To Win A Samsung Gear S3 Smartwatch
RBC has generously sponsored an amazing giveaway for my lucky readers (that's you – yes you too). One lucky reader will win an incredible Samsung Gear S3 Smartwatch!
Prize:
1 Samsung Gear S3 Smartwatch ($399)
This giveaway is open to Canadian residents (excluding Quebec – sorry) who have reached the age of majority in their province.
To enter the giveaway, complete the mandatory entry options in the giveaway widget below. Once you have completed your mandatory entries you will be able to complete additional non-mandatory entry options. Complete those for additional ballots in the giveaway!
This giveaway will close on August 26, 2018 at 11:59 PM EST. The winner will be drawn from all eligible entries and contacted via email on August 27, 2018. The winner will have 24 hours to respond to the email and claim their prize. If they fail to do so a new winner will be drawn.
Please note that ALL entries are verified. If you submit an entry without completing it you will be ineligible to win
Disclosure: Although this post is sponsored by RBC, the opinions and language are all my own, and in no way, do they reflect RBC. Any product claim, statistic, quote or other representation about a product or service should be verified with the manufacturer, company, provider or party in question.