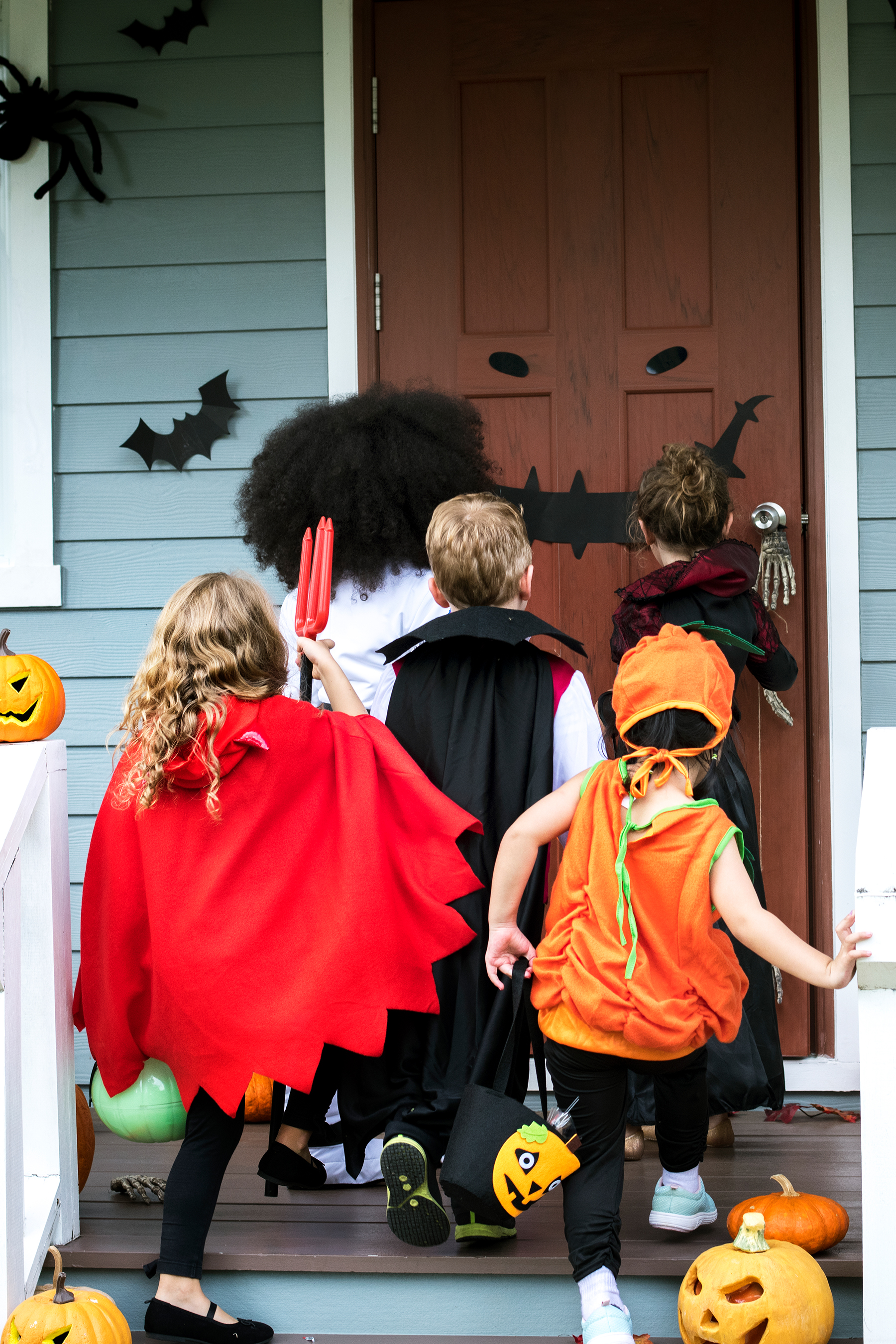 Looking to hand out something different this Halloween? Check out these 10 Non-Food Halloween Treats to hand out to Trick-or-Treaters.
Before you know it, trick or treaters will be knocking on your door, excited to see the latest and greatest treat that you'll be handing out to them.
It's the same song and dance, every single year. Why not change it up a bit this Halloween and hand out something that isn't food?
I'm not necessarily talking about toothbrushes and pencils here, but something else besides candy and sugar.
10 Non-Food Halloween Treats
If you looking for a few non-food Halloween treats to hand out to trick-or-treaters, here are some great suggestions to get you started!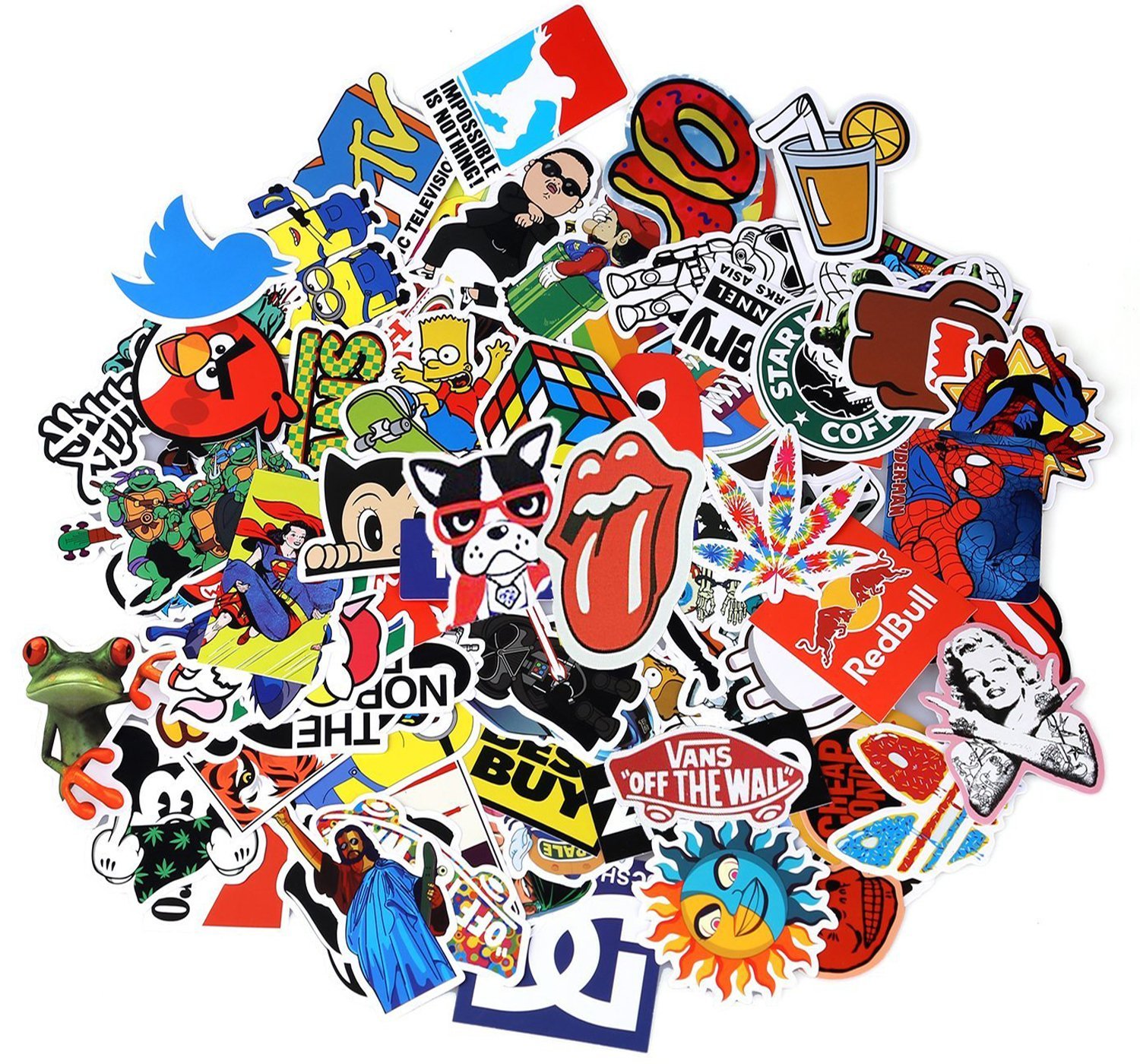 1. Stickers
Every kid loves stickers.
They'll be ecstatic to have something that they can peel off and put on a book or something else when they get home.
Amazon has some super cool and different stickers and you can let them choose out the ones that they want.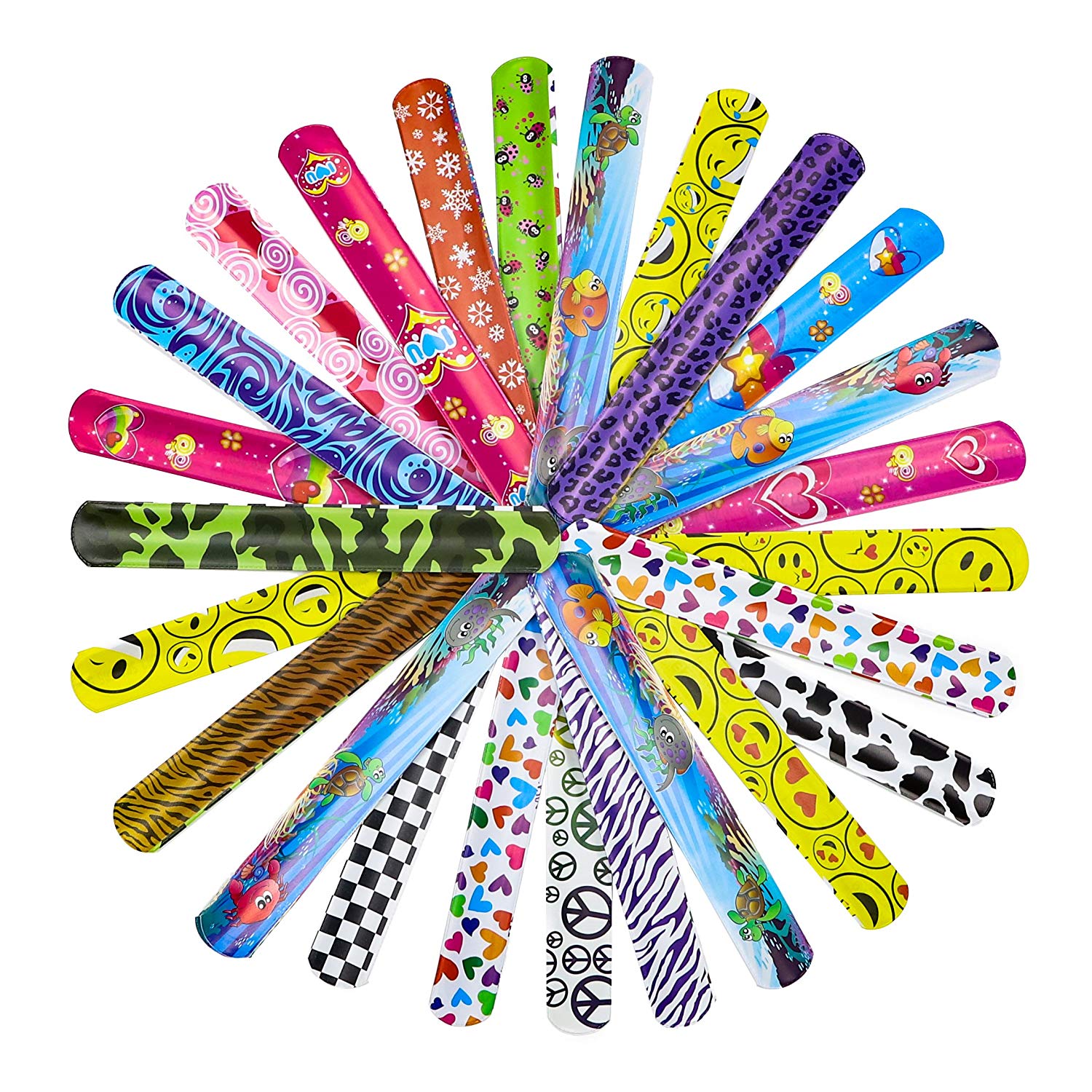 2. Slap Bracelets
Think back to the days of your childhood. Slap bracelets were all the rage and have made a comeback recently.
Giving your trick or treaters the option for a fun slap bracelet is certain to be popular.
If you really want to up the bar, they have mermaid sequins ones too!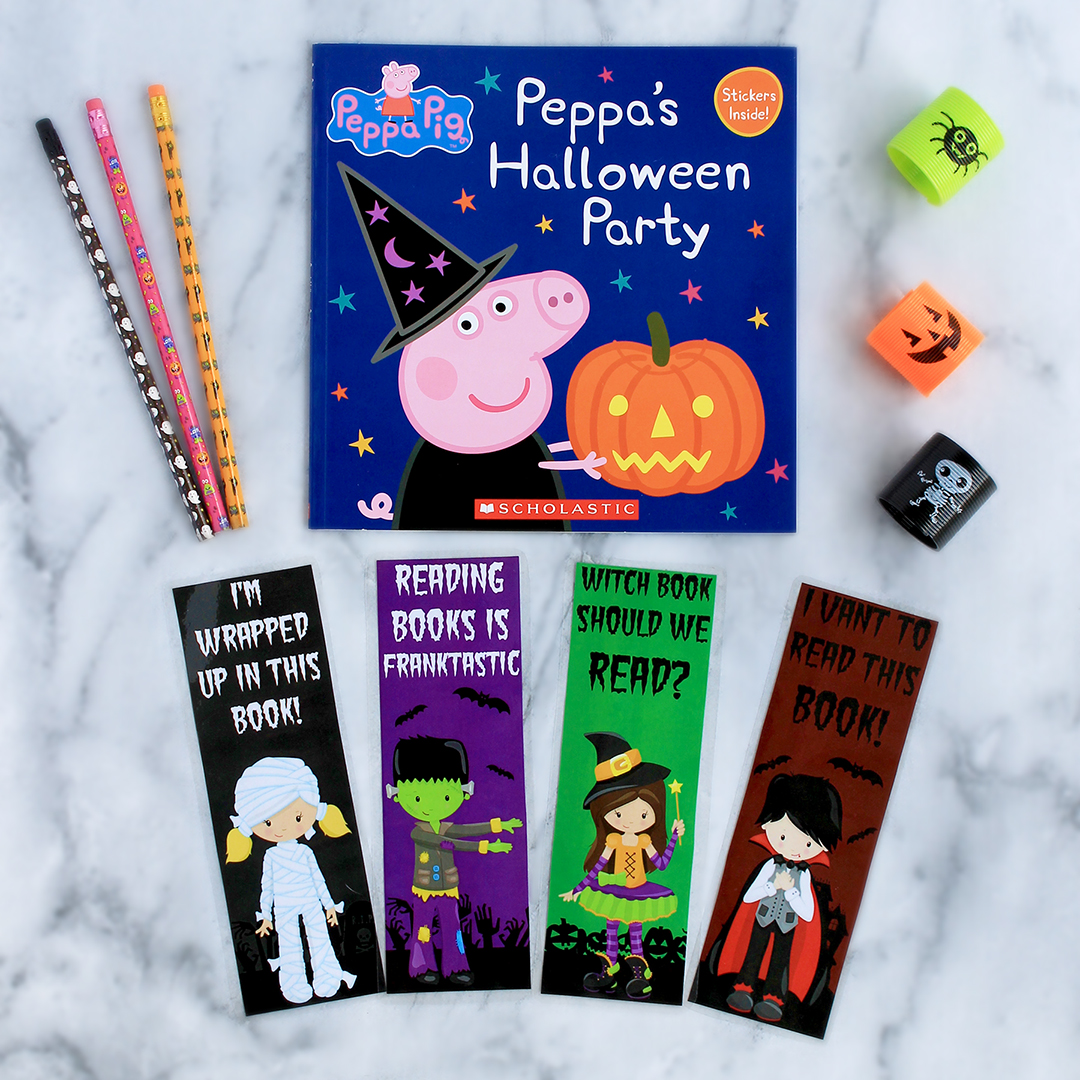 3. Slinkies
Slinkies are one of those toys that never seem to go out of style.
If you have slinkies to hand out for Halloween, the children will show up to get one!
You'll be amazed at how quickly word spreads when you offer something cool to trick or treaters!
I found party packs of Halloween slinkies at my local Walmart for a reasonable price.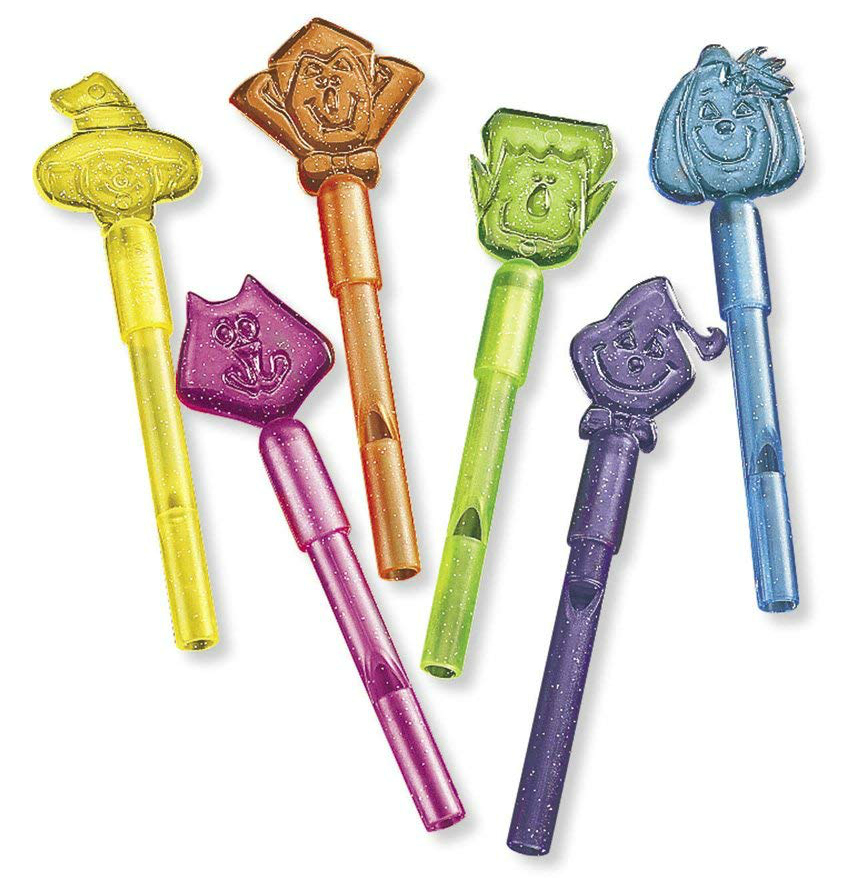 4.  Whistles
Sure, whistles might be a bit loud, but kids love them and they aren't your kids LOL!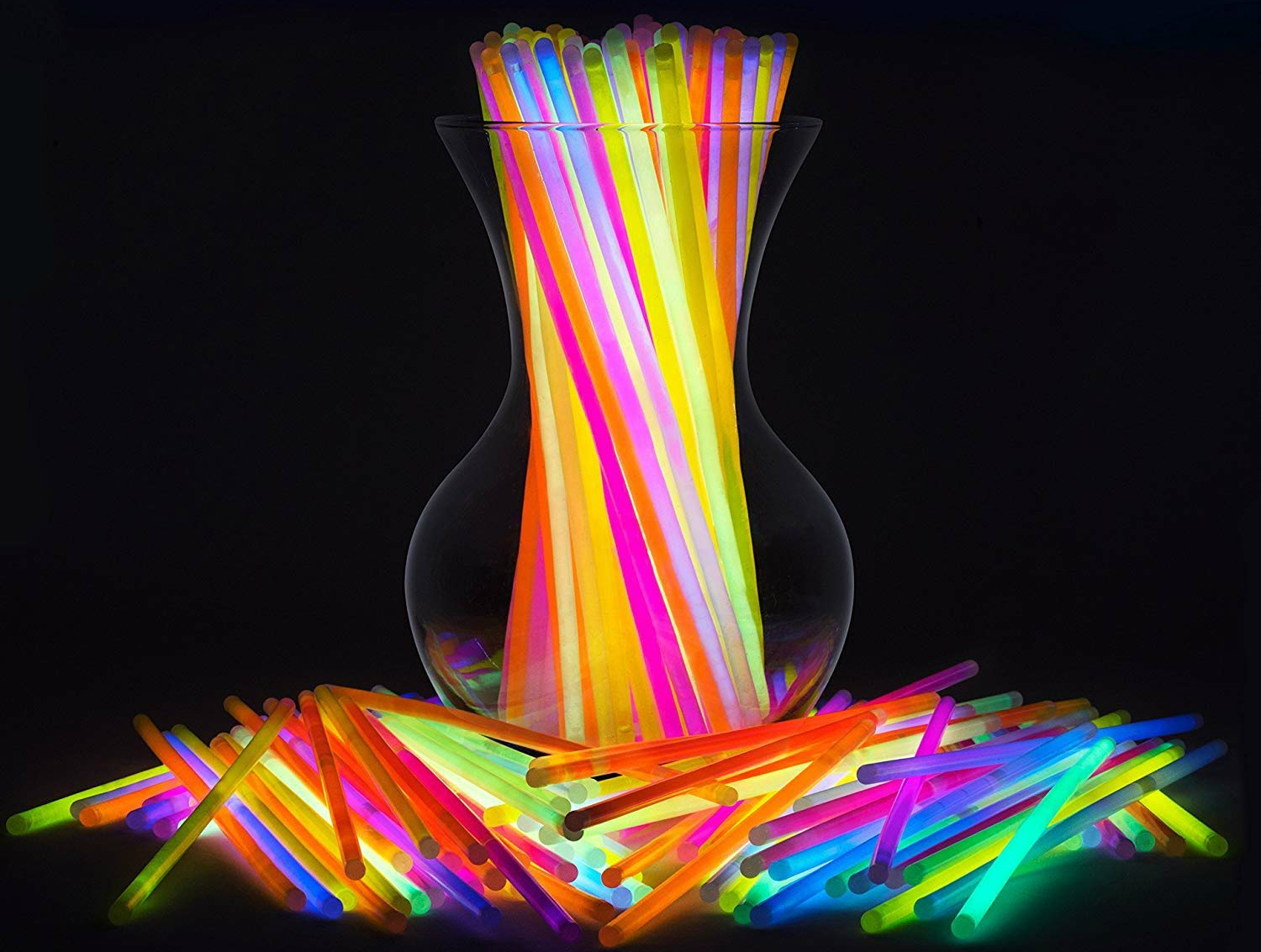 5. Glow Sticks
Everyone loves glow sticks, and what a great idea to hand out on a dark Halloween night!
Buy quite a few because your house is going to be popular!
You could even get some cool LED finger lights too.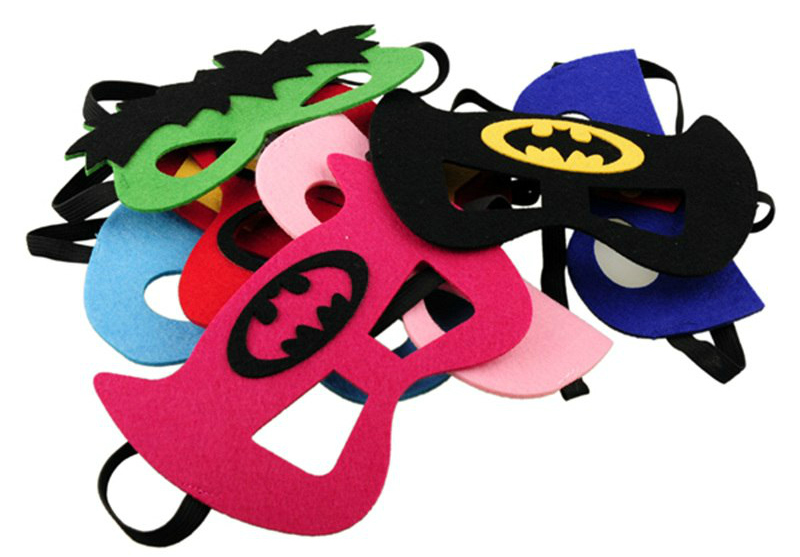 6. Masks
Kids love to dress up and giving them a mask will definitely be a fun surprise!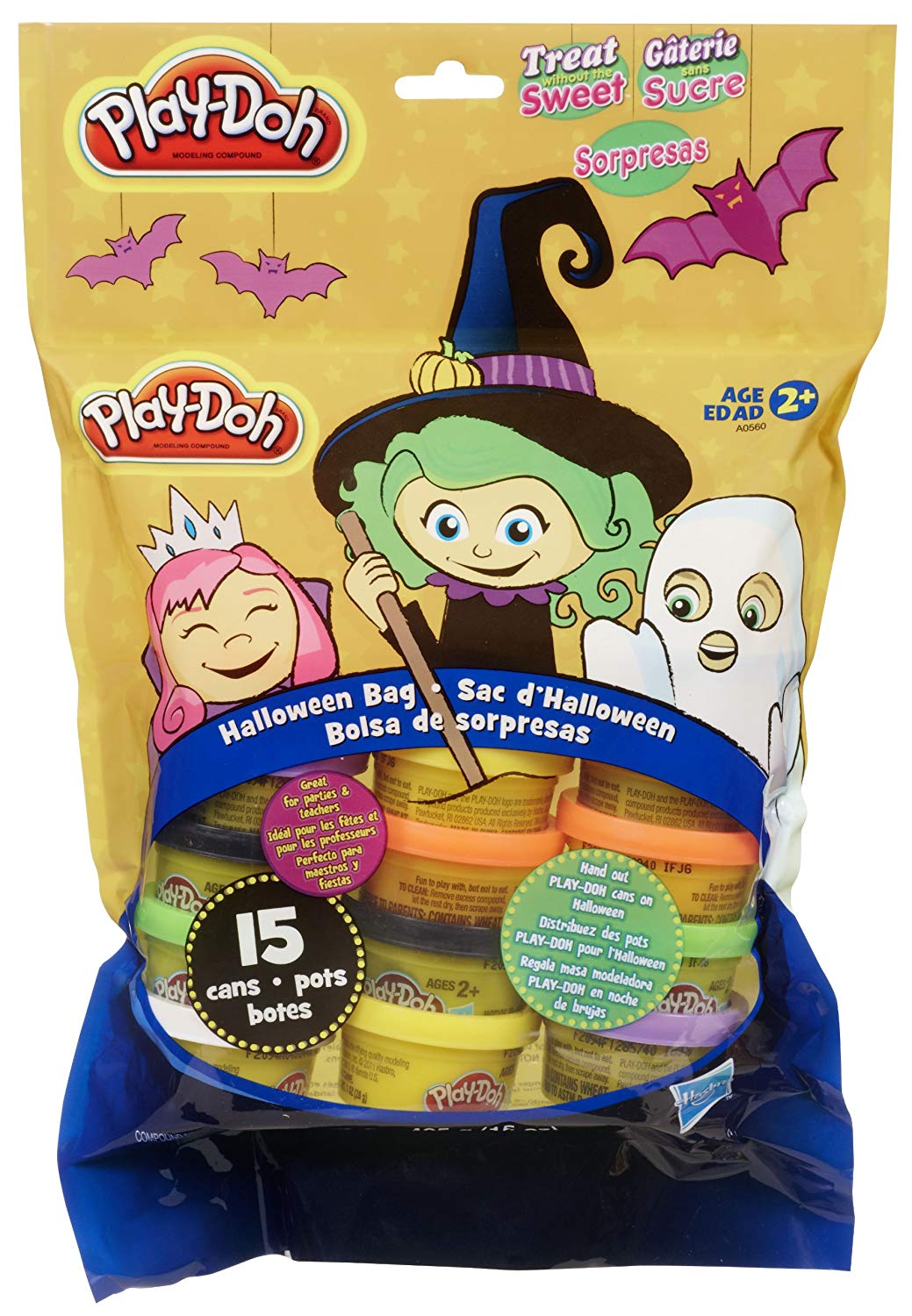 7. Play-Doh
Instead of encouraging kids to eat candy by handing out sweets, why not hand out some Play-Doh instead?
It'll give them something fun to play with and also encourage their creative side.

8. Anything from Oriental Trading Company
If you've never heard of this company and what they offer, it's a must to check out.
They literally offer anything and everything for kids that you can imagine.
Plus, all their items are sold in bulk and for a great price so it's super simple to get some fun toys for those Halloween trick or treaters.
.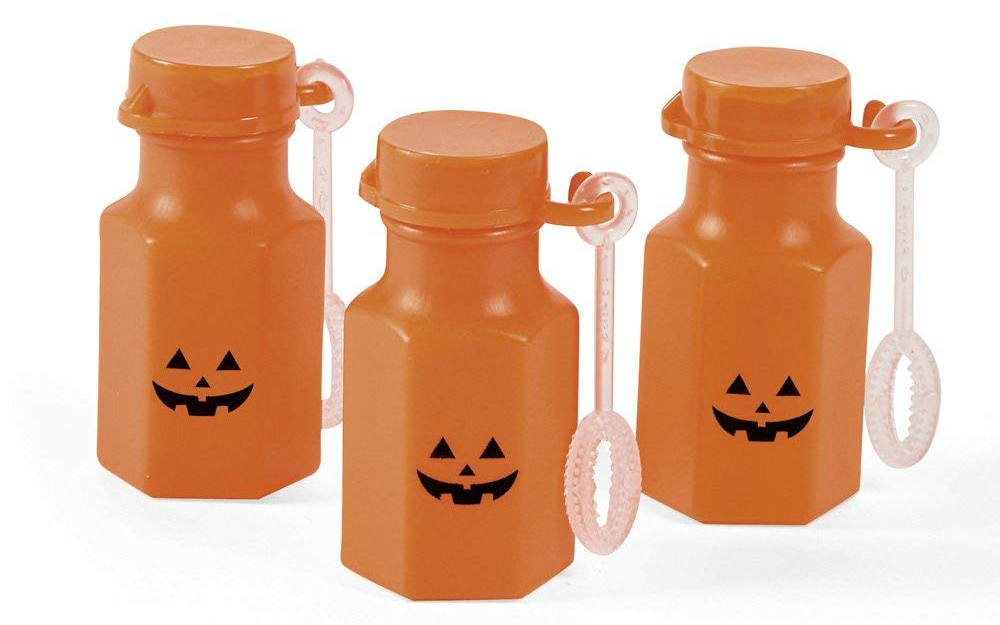 9. Bubbles
Blowing bubbles is perfect no matter what season of the year it is.
Your trick or treaters will love them so much, they may not wait until they're out of your driveway to start making them!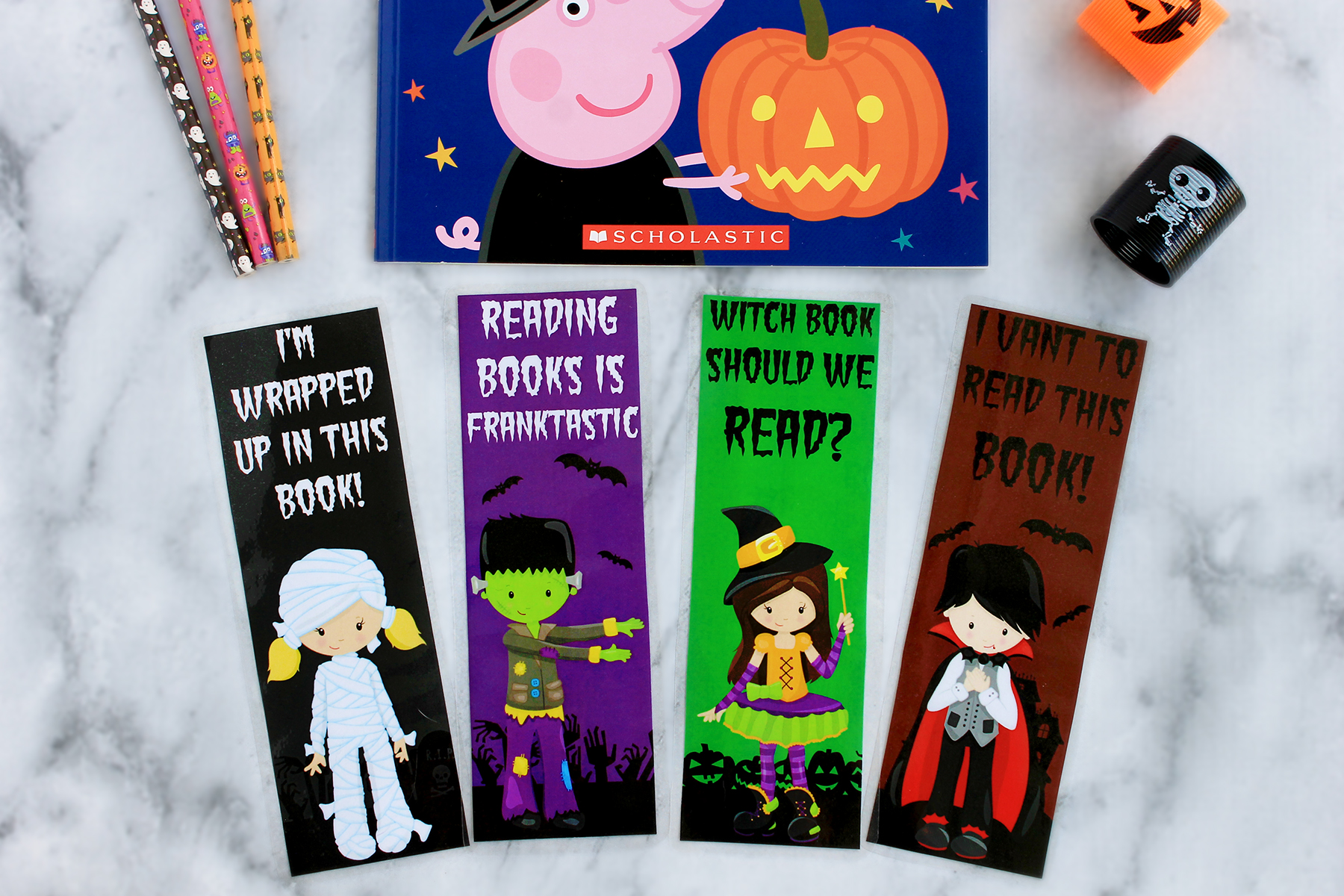 10. Handmade Items
If you love to sew or crochet, why not make a few items to hand out?
I made those cute Halloween Bookmarks above for Bella to give to her classmates this year!
Little stuffed animals made of felt are always a great idea as well, and are super simple to do!
Remember
You don't have to give in to the temptation of handing out candy on Halloween.
With so many amazing non-food items, you'll have no trouble finding just the perfect "treat" to give your trick or treaters.
And the great part? Who says that you have to pick just one?
Have a giant bowl full of a mixture of a ton of really cool items and let your trick or treaters choose their prize!
They'll have a blast and it will make it so much more memorable and fun as well!