If you have a little girl on your holiday gift-giving list, MGA Entertainment has some great gift options like the Poopsie Rainbow Surprise products and the L.O.L 2-in-1 Glamper!
MGA Entertainment has always been one of my go-to brands when gift-giving.
Bella is OBSESSED with all things Poopsie and L.O.L Surprise!
Little does she know, my friends at MGA Entertainment sent over some special gifts that will be waiting under the tree Christmas morning.
And I think any little girl would be overjoyed if any of these were under the tree for them on Christmas morning!
My Top Holiday Toy Picks From MGA Entertainment
Check out below for my top three toy picks from MGA Entertainment for gift-giving this holiday season!
1. L.O.L Surprise 2-in-1 Glamper
The L.O.L. Surprise! 2-in-1 Glamper is the first-ever vehicle for your L.O.L. Surprise!
The 2-in-1 Glamper includes 55+ surprises to unbox, 10+ hangout areas and an exclusive doll.
The front detaches to become a separate car with D.J. booth, working headlights and horn. The back opens up to 2 feet tall by 3 feet wide for the full glam life experience.
Dolls can get the L.O.L. Surprise! party going by sliding down the 2-story water slide, swimming in the light-up pool, then getting ready for their star moment at the vanity before strutting their stuff on the fashion runway.
Place dolls in the doll stand at the end of the runway, then turn the wheel on the side. Dolls spin all the way around in a runway twirl to show off their look.
After the fashion show, they can chill out with a snack in the café or the BBQ patio before heading up to sleep.
The 2-in-1 Glamper includes bunk beds for L.O.L. Surprise! dolls and a full-size bed for L.O.L. Surprise! O.M.G. dolls.
Includes lights and sounds that really work!
When you're done playing, close up the 2-in-1 Glamper and store all the accessories easily inside.
Take all of your L.O.L. Surprise! dolls on a fabulous road trip with the L.O.L. Surprise! 2-in-1 Glamper.
L.O.L. Surprise! 2-in-1 Glamper includes 55+ surprises.
Glamper fully extends to 2 feet by 3 feet of fully furnished, 360º play.
Front detaches to become a separate car with horn and headlights.
Includes 10+ hangout areas including a light-up pool, fashion runway, BBQ patio and D.J. booth.
Includes exclusive doll.
This hot toy is sold out online everywhere, so your only chance to snag one is to hunt it down in store!
2. Poopsie Rainbow Surprise Doll
Make D.I.Y. slime fashions with Rainbow Surprise by Poopsie.
Unbox 20+ surprises including a gorgeous 14″ doll with beautiful, brushable hair.
Will you get Rainbow Dream or Pixie Rose? Amethyst Rae or Blue Skye?
Unroll the package for the longest unboxing experience ever!
Inside, find D.I.Y. slime powders and fabulous fashions with clear details, ready for a rainbow slime surprise!
Make D.I.Y. slime and add it to your doll's transparent fashions to totally transform her look.
Mix and match slimes to make a totally one-of-a-kind statement. Her shoes and her purse can hold slime, too!
Each package includes a doll, outfit, socks, shoes, purse, bottle, 4 D.I.Y. slime powders, 2 Rainbow Magic powders, 3 shimmer powders, 1 Rainbow Sparkle glitter, and 1 Rainbow Highlighter powder.
Experience slime in an all-new way with amazing D.I.Y. slime fashion! Collect all 4 Rainbow Surprise dolls.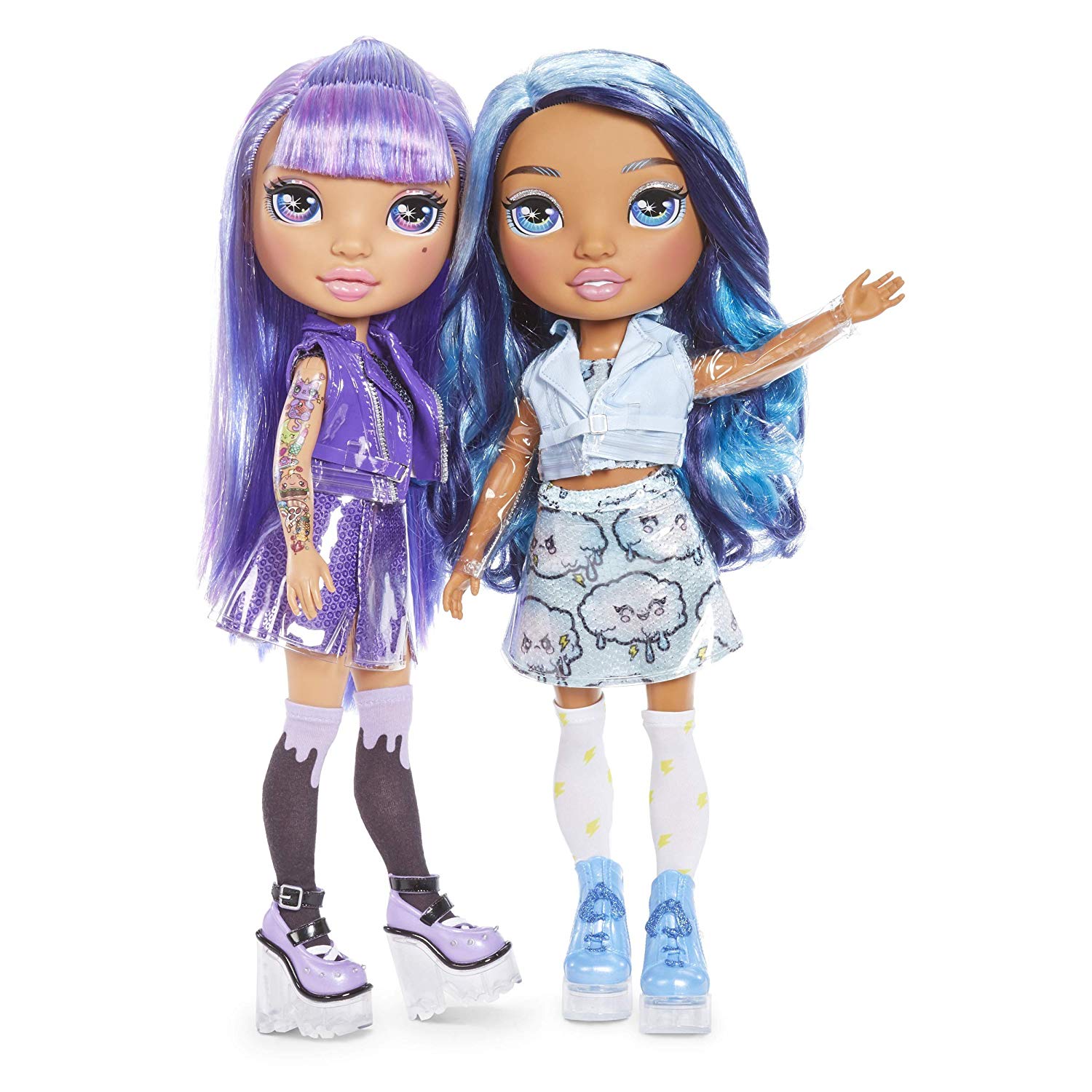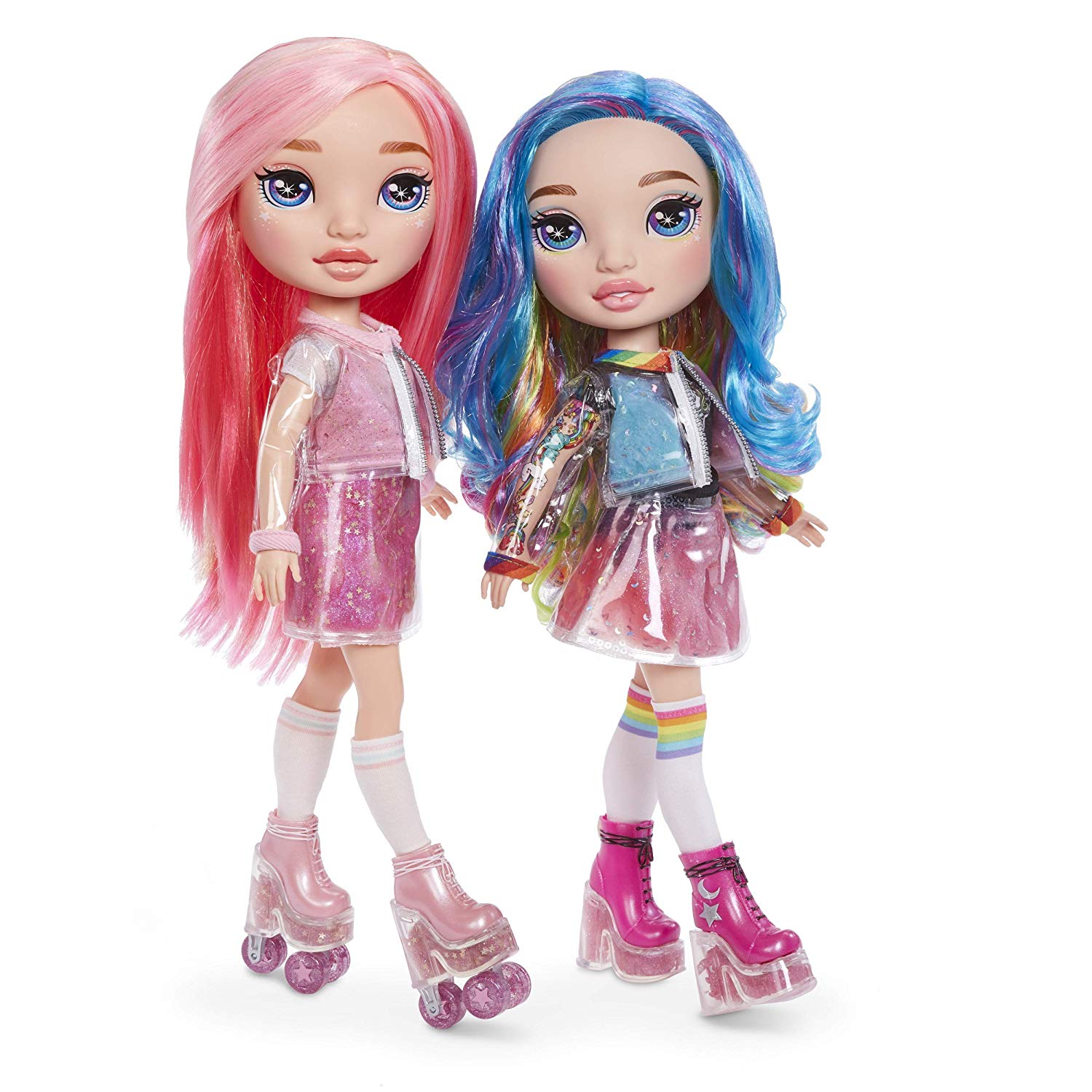 3. Poopsie Chasmell Rainbow Slime Kit
Give slime a rainbow makeover with Poopsie Rainbow Slime Kit.
Now, D.I.Y. slime can be customized in a whole new way – by mixing in makeup to create a beautiful rainbow of slimes.
The Rainbow Slime Kit features 35+ surprises, including colourless D.I.Y. slime, along with a rainbow of lipsticks, lip glosses, and eye shadows to mix into slime to change the colour.
The beautiful rainbow of makeup can also be used on you, so both you and your slime get a makeover!
Transform slime again by mixing in Rainbow Magic, Rainbow Sparkle, or Rainbow Crunch. Then, store slime in the included airtight storage case or in the adorable cloud compartments on the outside of the bag.
The kit also includes 2 surprise scents, so the slime smells as amazing as it looks.
Each Rainbow Slime Kit includes:
9 D.I.Y. slime powders
6 lipstick colours
6 eyeshadows
2 lip glosses
2 highlighter packets
3 Rainbow Magic packets
2 Rainbow Sparkle
1 Rainbow Crunch
2 surprise scents
spoon
an airtight container
measuring cup
exclusive bottle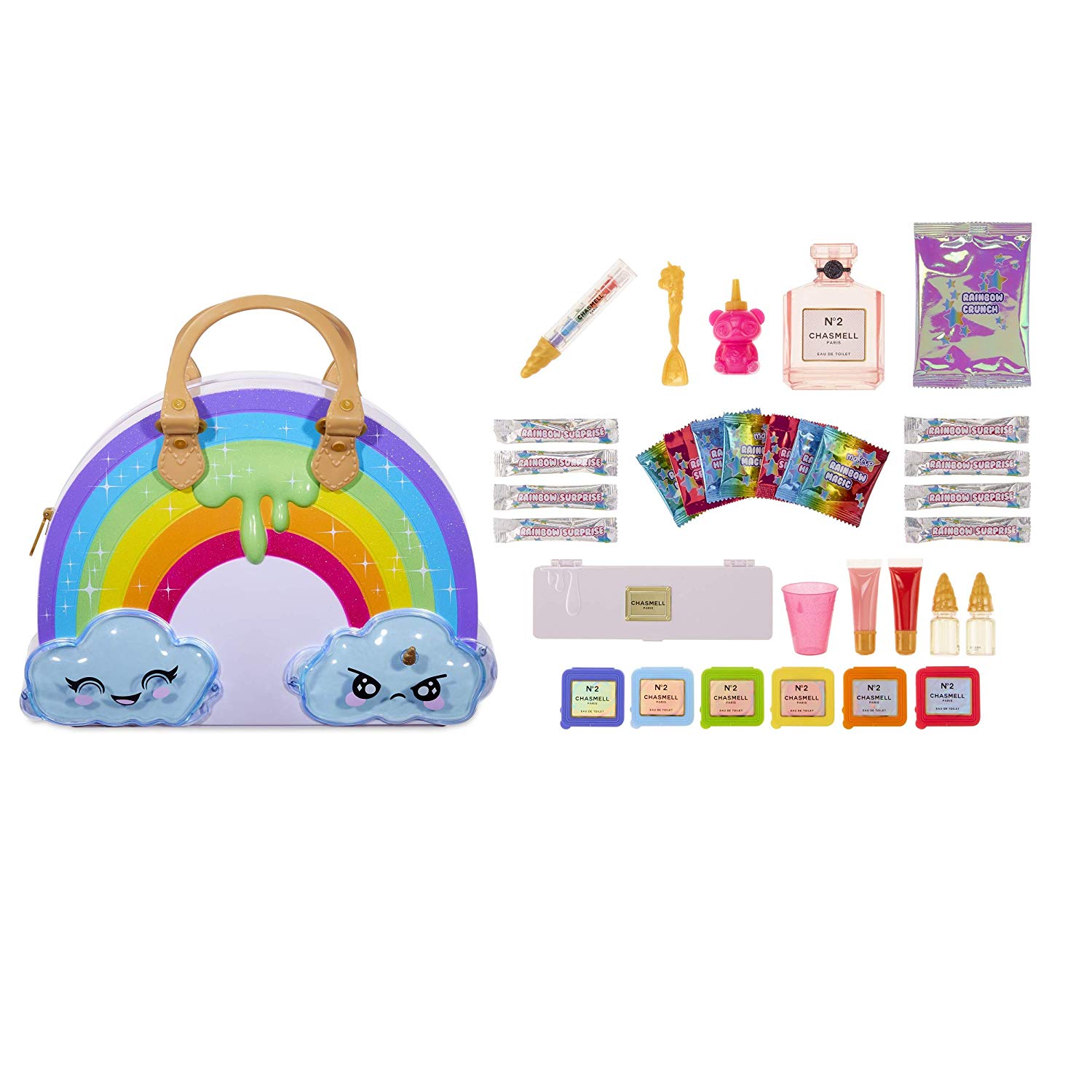 .
Disclosure: Although this post is sponsored by MGA Entertainment, the opinions and language are all my own, and in no way do they reflect MGA Entertainment. Any product claim, statistic, quote or other representation about a product or service should be verified with the manufacturer, company, provider or party in question.