I would like to introduce everyone to Candyce, she is a 10 year old Tortoishell currently living at the Toronto Humane Society and she is on a journey to get to a healthier weight! At her heaviest she weighed in at 11.96kg! Her weight loss story is very inspiring, with help from Dr. Tara Edwards and the Toronto Humane Society, Candyce has been able to lose over 2kg with a clinically proven weight loss diet that helps keeps her full between meals.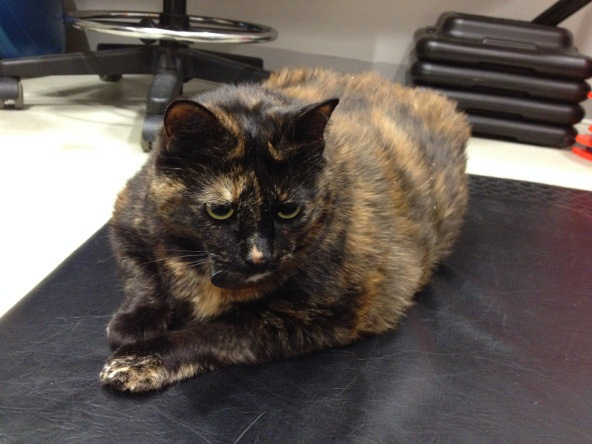 Just look at the difference, she is already looking much healthier! Although she still has a long way to go, she is well on her way to a healthier weight and finding her forever home. You can follow along with her journey on Twitter.
As pet owners it is our responsibility to take our pets to their veterinarian for regular check ups. If your pet is overweight it can greatly reduce their quality of life and increase the risk of weight associated health problems. An excellent way to improve your pets health is to maintain a healthy weight. As pet owners we need to make the best decision when choosing what food to feed to our pets.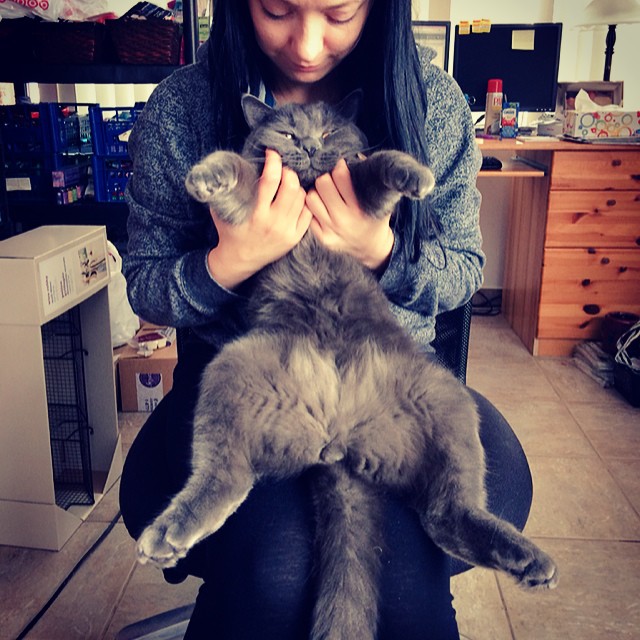 We have a cat, Reggie, or if you want to call him by his full name, Sir Reginald Jackson! He has struggled here and there with his weight, especially after we almost lost him to a blocked urinary tract. He has always been a bigger cat as with his breed, Scottish Fold, males can average between 9 to 13 lbs. He has definitely gone over 13 lbs. a few times in the past! With help from our vet who recommended a specific diet for Reggie paired with exercise he has made great improvements.
If you pet is overweight you should speak to your veterinarian to come up with a weight loss plan that works best for your pet. Your veterinarian is key in finding out what kind of food and diet is appropriate for your pet. Many vets, including ours recommend Royal Canin because of the quality of their products. Their products are also geared to providing the best nutrition to help contribute to your pets overall health.
Check out Royal Canin to learn more about their products and pet nutrition!
Disclosure: Although this post has been sponsored by Royal Canin, the opinions and language are all my own, and in no way do they reflect Royal Canin. Any product claim, statistic, quote or other representation about a product or service should be verified with the manufacturer, company, provider or party in question.