Back To School With Giant Tiger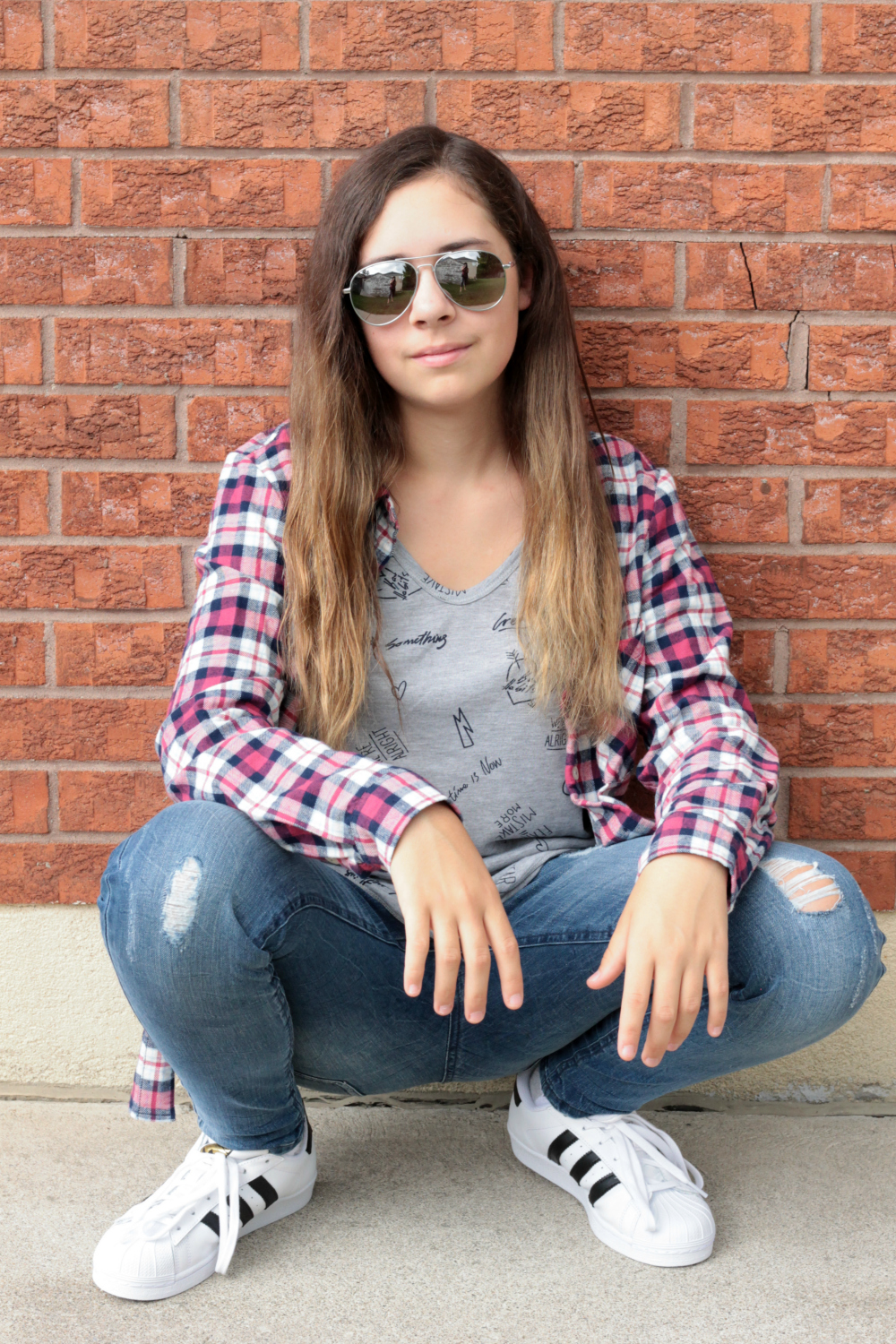 Can you keep a secret? Ok, good! This girl, my oldest daughter Abby, is off to HIGHSCHOOL next week and I am having a very hard time accepting that my firstborn has grown up way too fast!
I have to say though, I have been very lucky so far during her teen years. She has only gave me the silent treatment a handful of times. Abby is a pretty laid back girl which makes shopping for back to school a breeze. Much like her mama, she loves to be comfy – a hoodie and sweats are this girls best friend.
I'm going to admit that I am a total slacker. It is the Friday before school starts and I am still not done our back to school shopping. We went out last weekend to grab the essential new back to school shoes but the long list of supplies is still floating around my messy work desk.
If you are like me and still have back to school shopping to do don't fret. While back to school shopping can be financially stressful for so many families, Giant Tiger is literally your knight in shinning armor. They are your one-stop shop for all things back to school. From your littles that will be off to school for the very first time to your teens entering high school and even the not-so-little ones heading off to college. Giant Tiger is going to send all of them back to school in style while keeping our parental budget in check!
Aside from their affordable and stylish fashion Giant Tiger also has a great selection of backpacks, lunch bags, binders and more to get your kids back to school ready!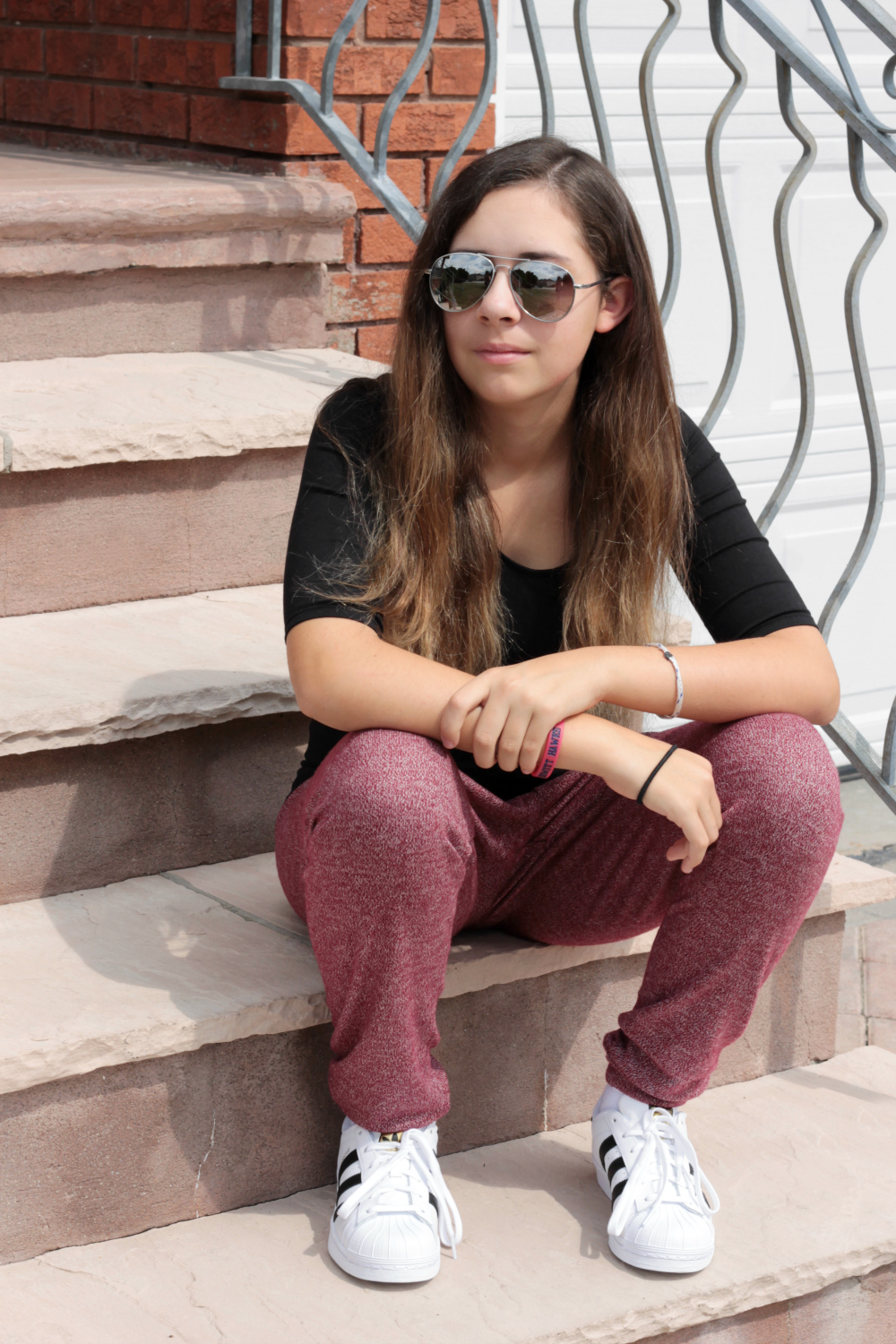 Abby loves to be comfy. She's always been one for the simple life and these mySTYLE women's loose knit pants are the perfect comfy pant for her to wear to school. They are light enough to wear in the warmer temperatures yet warm enough for those cool fall mornings ahead.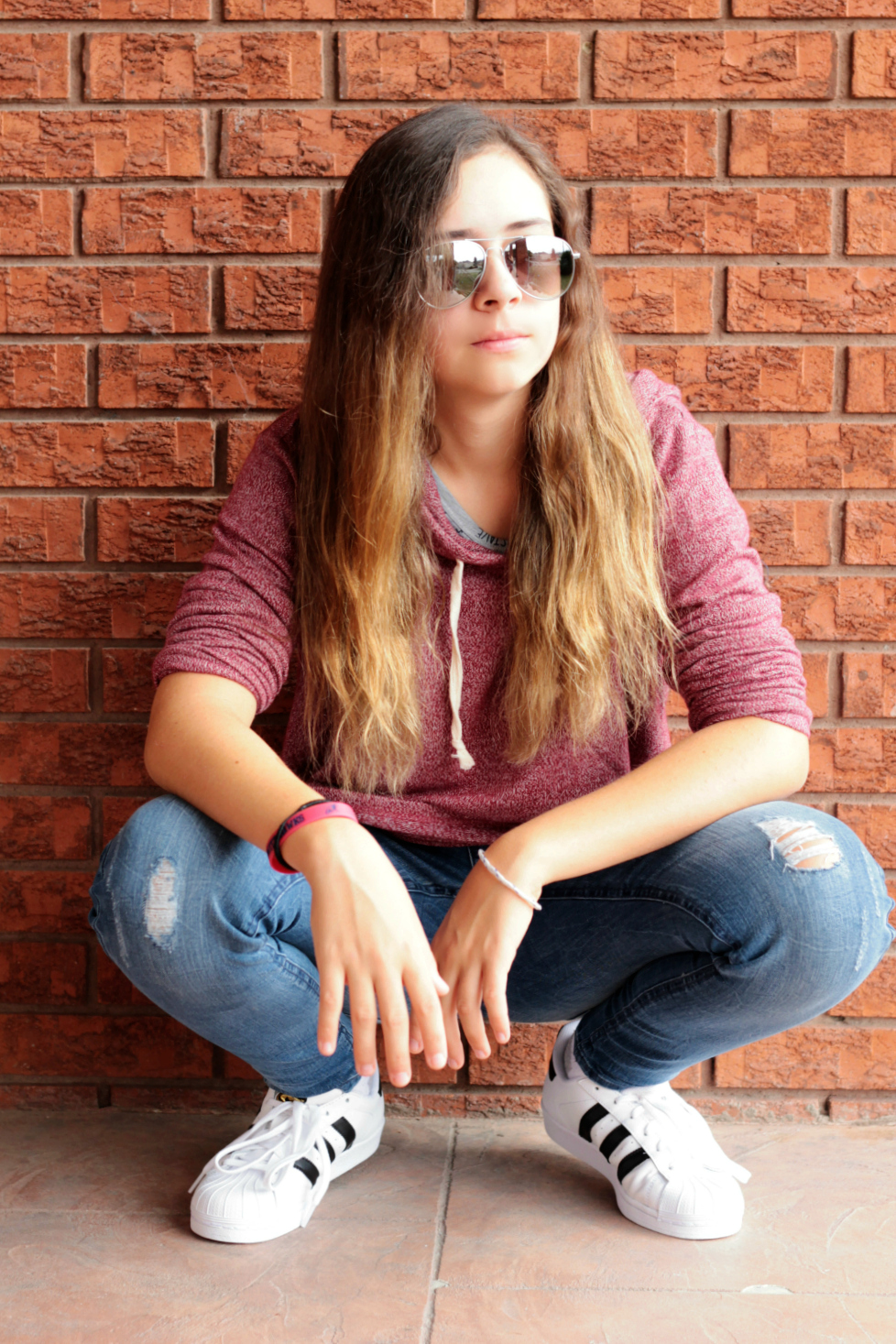 The matching mySTYLE women's loose knit popover hoodies are perfect for those mornings that are not cool enough for a jacket. Who am I kidding, what teen wears a jacket right? Even in the winter I feel like I am fighting a losing battle trying to get her to wear a coat.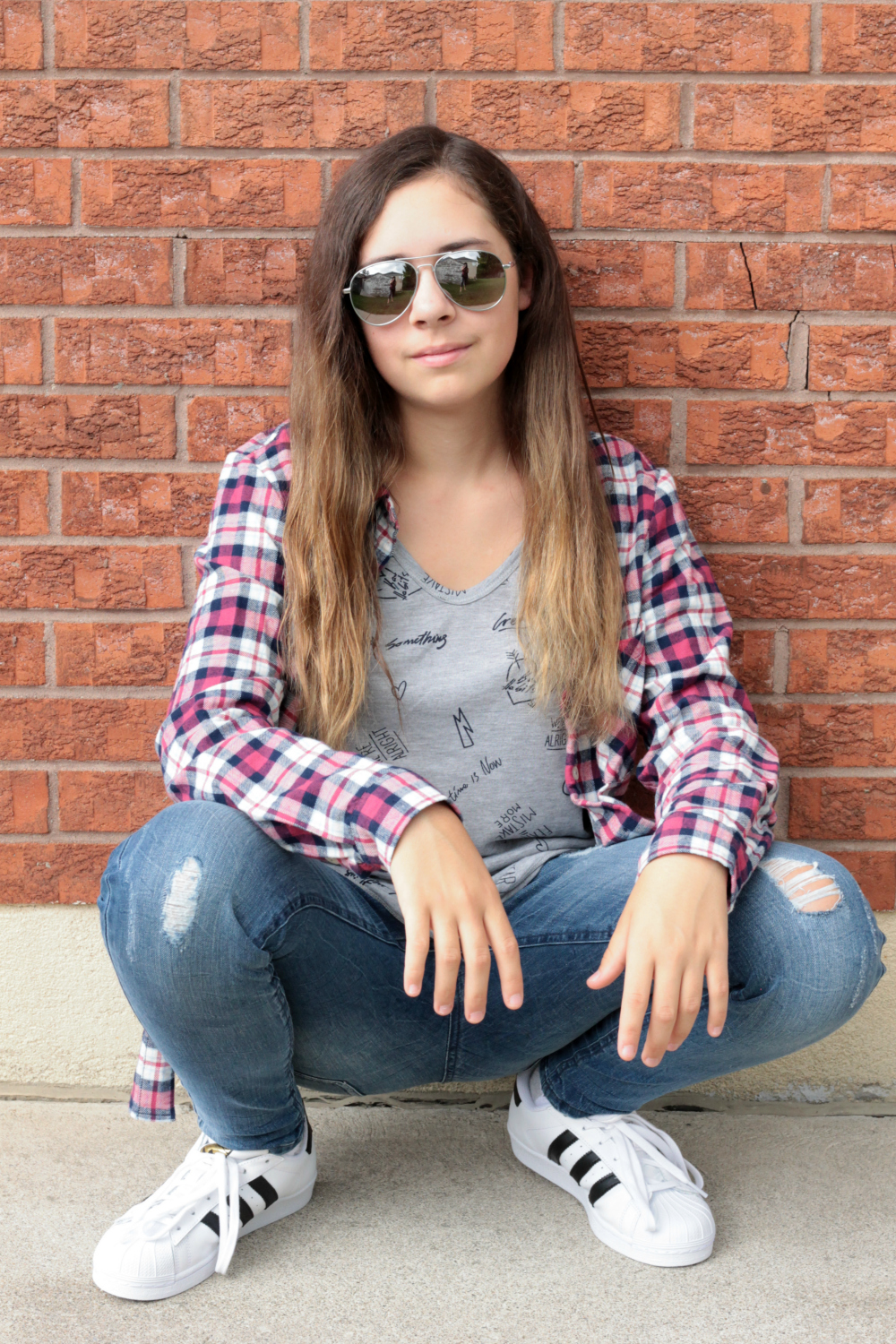 They also have amazing mySTYLE women's nubby v-neck tees that are so super soft and only $7. At that price I she can have one of every style they have. They are perfect for laying under a flannel long sleeve in the fall or a nice chunky sweater.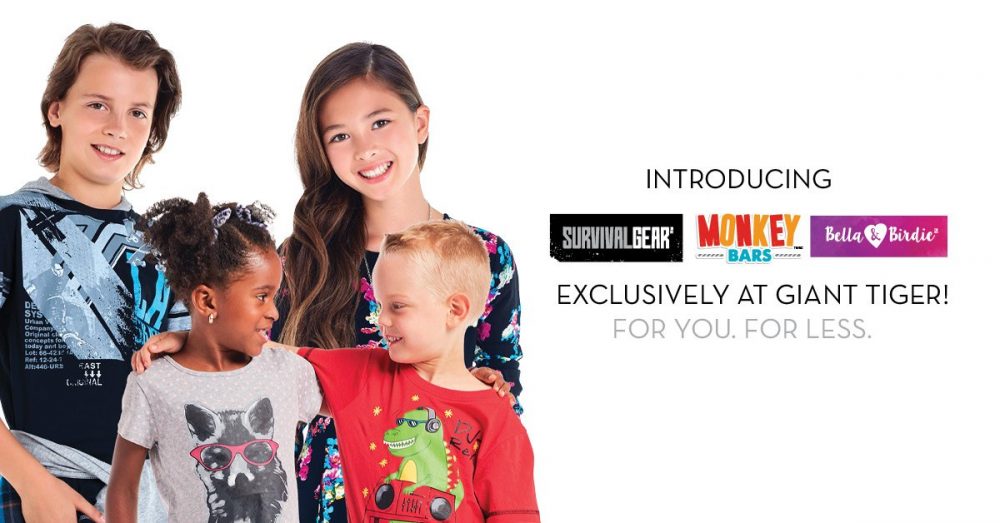 Giant Tiger recently introduced 3 new children's clothing lines just in time for back to school. Not only are all three super fun and fashionable which the kids will love, they are also super affordable and durable which us parents appreciate.
Monkey Bars
While Bella is not yet attending school the Monkey Bars line outfits our little boys and girls from sizes 2 through 6x. It is a brand that is made to withstand our energetic and sometimes rough kids.
Bella & Birdie
Hailee loves all things fashion and the new Bella & Birdie line has not let her inner diva down. It is creative, cool and confident clothing for your girls in sizes 7 through 14.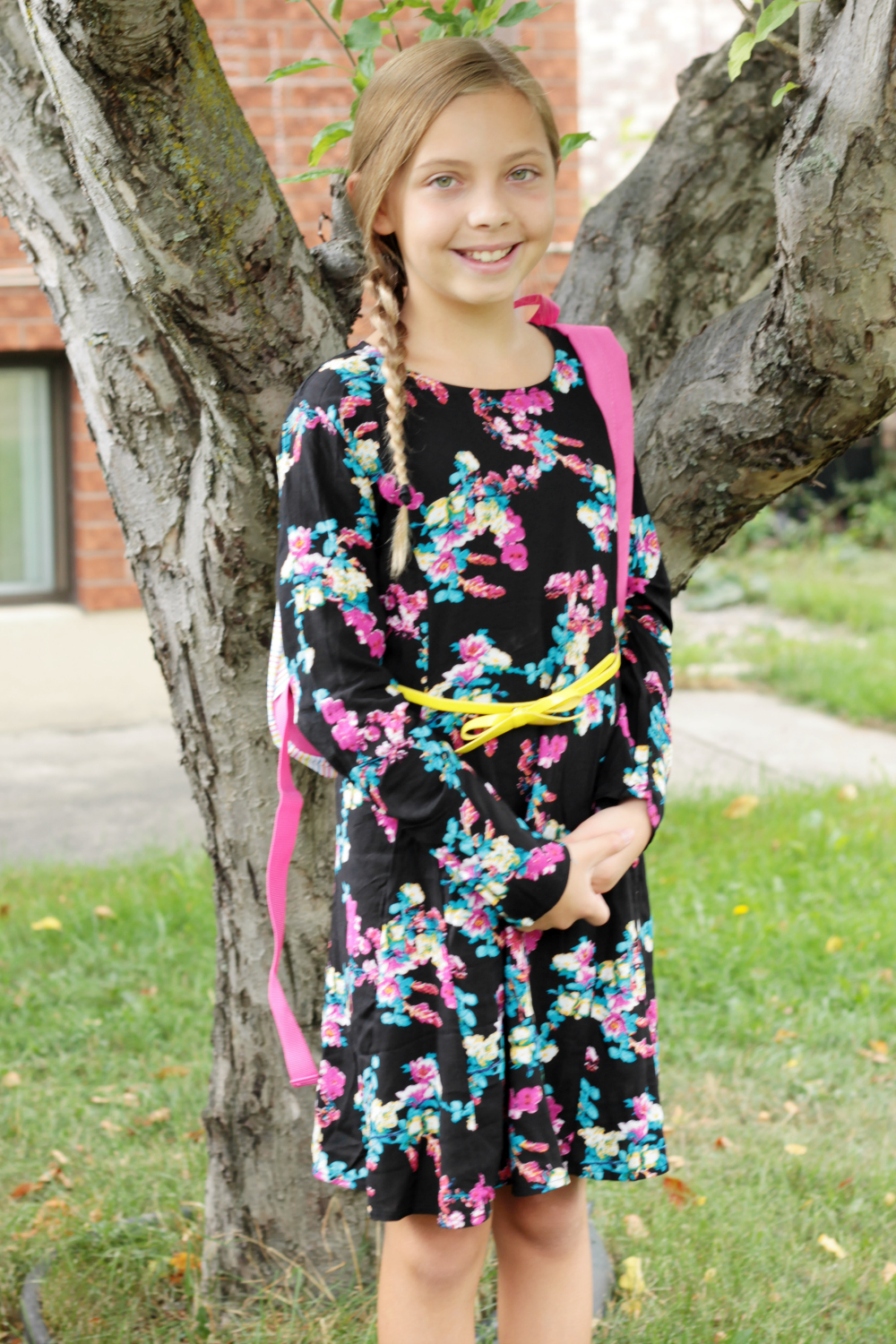 For as long as I can remember Hailee has always loved dresses. Even in the dead of winter this child would fight me to wear a dress to school. When she laid eyes on the Bella & Birdie dress that Giant Tiger sent her she was in love. It is perfect on its own or even when paired with a solid legging for those cool fall days. The pattern is bright and fun which totally suits Hailee.
Survival Gear
I am a mom of three girls but I am also an Aunt to two nephews. Giant Tiger's new Survival Gear line is fun, fearless, and for adventure clothing for your boys in sizes 8 through 16. Last time I was in my local Giant Tiger I was totally checking out the cool stuff for my nephew Chase.
Giant Tiger's NEW Happiness Guarantee
Giant Tiger recently introduced their new Happiness Guarantee, this is one thing that significantly influences where I shop for my kids. If a store stands behind their product and are willing to replace or refund it creates a risk-free shopping experiences which gives me peace of mind.
With Giant Tiger's new Happiness Guarantee, if your child has outgrown, outlasted or simply changed their mind, simply return the item with your receipt for a FULL REFUND. Wondering what the time limit is to return? Well there is none, one week, three months, if you are not happy just bring it back!
How's that for standing behind a product?
Stay up-to-date with the latest from Giant Tiger! Follow Giant Tiger on Facebook, Twitter, and Instagram.
Giveaway
Enter below on the giveaway widget for your chance to win a $50 Giant Tiger gift card. The giveaway ends on September 11, 2016 at 11:59 PM EST.
Disclosure: Although this post has been sponsored by Giant Tiger, the opinions and language are all my own, and in no way do they reflect Giant Tiger. Any product claim, statistic, quote or other representation about a product or service should be verified with the manufacturer, company, provider or party in question.