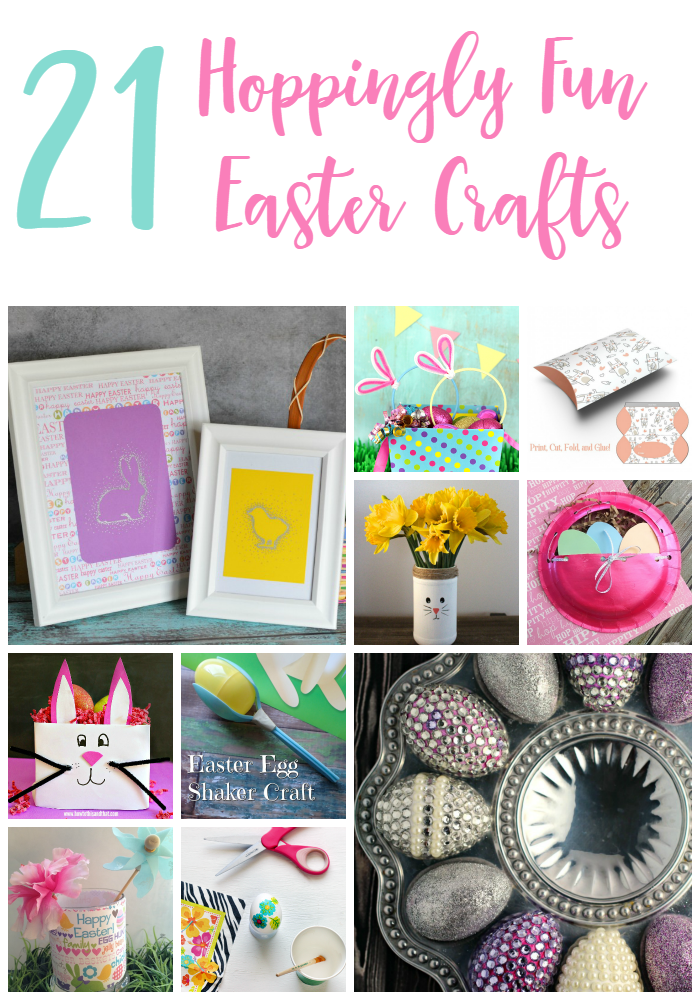 Ah Easter, that time of the year when we are welcoming spring and saying good-bye to winter. I have to admit this winter, in Ontario, wasn't that bad! I actually found it hard to get excited, weather wise, for our trip in February because the weather had been so nice. I honestly can't complain this year, we had barely any snow and the coldest weekend of the winter I was in Mexico!
Back to Easter, I love Easter. I come from a family where we celebrate every holiday like it is our job. I can remember as a child my siblings and I running through the house and outside, searching for our coloured eggs, ripping them open to find the clue to where our prize would be. I think my favourite present of all time was the year I got my Skip-It. If you were a girl born in the 80's you know what I am talking about! Mine even had the counter on it that would count how many skips I did.
Another part of Easter growing up for me was all the Easter crafts we would do. From fun printables off our Commodore 64 to art we were always crafting something.
This of course has trickled down into my children's lives. Every year since they have been born we have always had a big Easter egg hunt. For many years it was always held at my mother's home but now that she lives with me we do it here. Afterwards we would all go inside and the kids would get busy with some Easter crafts. This year I am so excited as my siblings and their children are coming out for Easter so I will be preparing some of the awesome Easter crafts I have linked to below for the kids to keep busy with while us parents catch up and cook!
Easter Crafts
Do you have any Easter traditions? Which craft will you be trying out? Let me know in the comment section below!