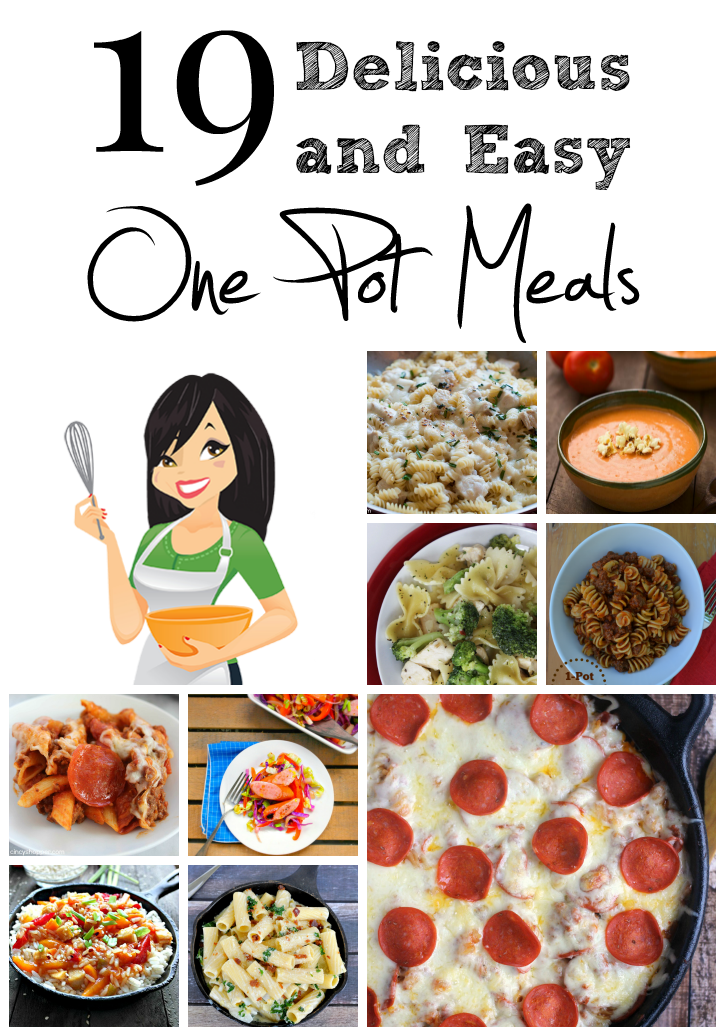 Some people think stay-at-home-mom's or work-at-home-mom's have all the time in the world to cook. Truth be told many days I barely have time to brush my hair let alone plan, prep and make a delicious meal and I am sure a lot of moms out there can relate. Lets not forget all the moms who don't have that luxury and who rush home to throw together something edible and relatively healthy that their kids won't turn their noses up to! PHEW being a mom is a tough gig!
Before Bella was born Abby and Hailee were in school full-time which gave me more quiet time during the day to get work done quickly which allowed me more time to prep and cook meals during the week. Even when Bella was an infant I was able to do this more than I can now as I could pop her in any one of the many devices of neglect – you know swing, exersaucer, etc to get work done and cook. Now that she is in full toddler form embracing the full spectrum of the absolutely wonderful terrible twos I can tell you some days I can't even get into my office. There is nothing that can contain the tiny tornado that resides in my home. On the days I do get into my office she is either in the office with me smashing the keys on the keyboard as I try to type out some work or she is quietly painting my walls in the hallway which I will have to scrub at a later time, most likely in the wee morning hours when I should be sleeping!
Basically I ain't got time to cook most days but I have found many one pot meals that are not only easy to cook but my partner won't yell at me for leaving a mountain of dishes on the counter for him to wash — I don't do dishes!
So check out these 19 delicious and easy one pot meals I rounded up from some fabulous bloggers and if you try any let me know what you and your family thought!
19 Delicious And Easy One Pot Meals
Rotini Beef Skillet – Thrifty Jinxy
One Dish BBQ Chicken Dinner – Homemaking Hacks
Beer Braised Sausage On Sweet & Spicy Warm Slaw – The Weeknight Chef
Skillet Pizza Pasta Casserole – Frugal Mom Eh
One Pot American Goulash – Cincy Shopper
Chicken Chorizo Gumbo – Not Just Paper & Paint
Skillet Broccoli Parmesan Chicken with Bow Tie Pasta – Thrifty Jinxy
Easy Tomato Soup – CopyKat Recipes
Southwestern Style Cornbread – The Weeknight Chef
Southwestern Chicken and Rice Skillet – Mom vs The Boys
One Pot Pepperoni Pizza Pasta – Cincy Shopper
Cheesy Kale One Pot Pasta – Just Us Four
Chicken & Dumplings – Gator Mommy Reviews
Chicken Pasta Florentine – Thrifty Jinxy
Ground Turkey Chili – Mom vs The Boys
One Pan Chicken Alfredo Pasta – CopyKat Recipes
20 Minute Sweet & Spicy Skillet Chicken With Rice – The Weeknight Chef
Stuffed Pepper Soup – Mom vs The Boys
Chili Taco Stoup – Not Just Paper & Paint
Let me know in the comment section below which recipe you will be trying first!