Make Your Own Halloween Story Stones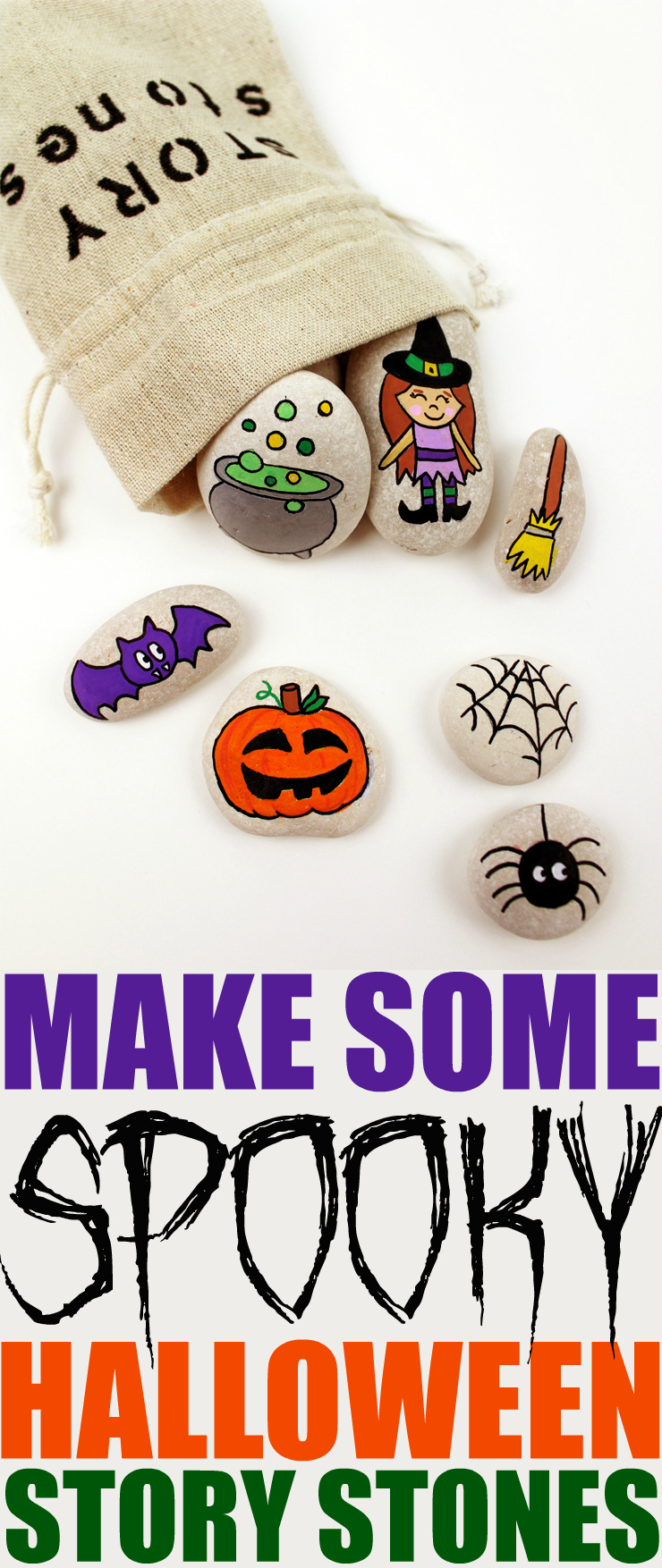 I can't believe Halloween is just a few days away.
October has been a crazy month for us, with Bella sick since starting school and Abby busting her ankle in fitness class, my schedule got away from me.
In the past week I have shared some amazing Halloween themed crafts and a recipe you could do with the kids, or alone … no one will judge you!
I was hoping to have shared this yesterday, but for some reason I need to sleep and there wasn't enough hours in the day. So, I am sitting here in my office on a Saturday afternoon, after taking Bella to swimming lessons, writing about these amazing Halloween story stones!