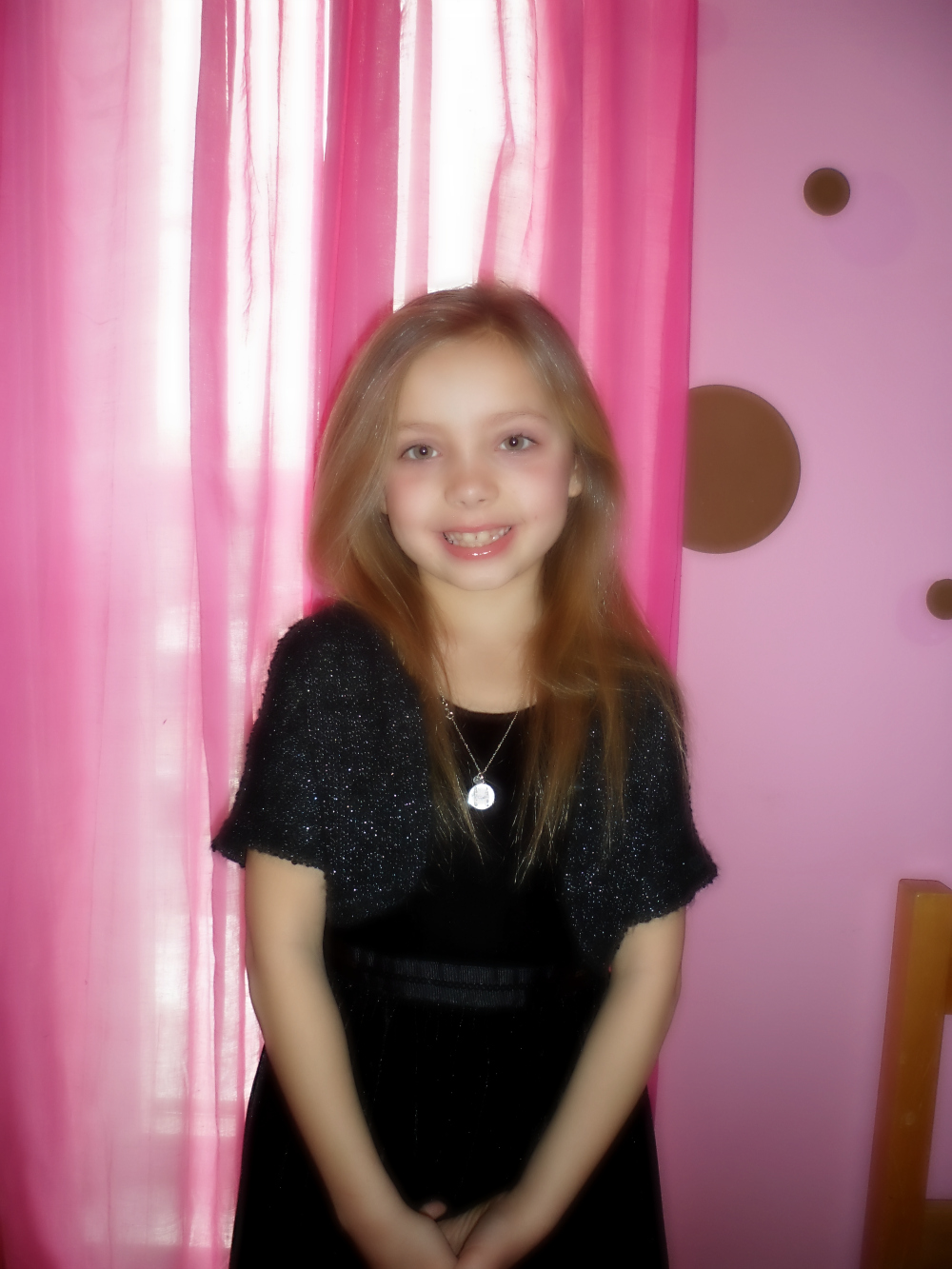 Today is a great and amazing day!
Eight years ago today at 5:05am I was holding my beautiful brand new baby girl in my arms, we named her Hailee Marie. Hailee most definitely was not an easy baby as was her sister, Hailee gave me a run for my money to which I think will continue.
I remember her older sister as a baby was so content, quiet and rarely cried, when I became pregnant with Hailee I was like oh this is going to be a breeze, boy was I wrong. Hailee was not that content, quiet baby and cried all the time lol! I can still recall carrying her down our apartment hall to our friend June's place so that she could rock Hailee to sleep for me as honestly I think that was the only person who could calm her. June was a godsend during that time and I think without her I may have been found rocking myself in a corner speaking gibberish.
Thankfully that phase didn't last forever and Hailee became a toddler, no longer crying all day and night I had a bully on my hands! Hailee would beat up her older sister and poor Abby wouldn't ever defend herself I would just hear her crying that Hailee had bit or hit her. Of course Abby loved her sister and they are only 3 years apart so she was fairly young during Hailee's toddler years but one day Abby must have had enough. I can still recall this day like it was yesterday, the girls had been fed, dressed and were waiting on the stairs in our hallway of our townhome. I was getting ready for work at the Daycare I worked at and all of a sudden I heard Hailee wailing. I ran down the hall and looked at Abby who was about 5 and said to her "what happened?", with an almost smug look on her face she replied "Hailee hit me so I punched her in her belly". I know as a parent I shouldn't laugh but I couldn't help myself, the moment and way Abby described it just made me laugh. I looked at Hailee and said "that is what happens when you pick on people, eventually they are going to stick up for themselves", she stopped crying and we were off to school, daycare and work for me!
Things have not changed much, Hailee still picks on Abby however Abby now 10 doesn't put up with it and they fight like cats and dogs! I am sure one day they will get along like me and my sister now do, but man do I not remember fighting as much with my sister as my two girls do!
Now as you can see my beautiful daughter pictured above is a complete girly girly. She is 8 going on 18. Hailee loves everything sparkly, any type of make-up, high heels and dresses! She has been asking for these things since a very young age and let me tell you trying to convince an 8 year old she can't wear skirts and dresses when it is -30 out is a chore and normally results in tears. I know I am in for one heck of a ride once she hits her teens, thank god that is still quite a few years away so that I can prep myself!
Today my beautiful baby girl turned 8 years old and I continue to ask myself each and every year where the time has gone as I cannot believe how fast my kids are growing up. I thank god every day for my children and enjoy watching them grow up even though I would prefer they stayed small I know that is not possible.
Last night Hailee and I baked cupcakes for her to take in to her class. We tried out the new Duncan Hines Frosting Creations and Hailee chose Cotton Candy as her flavor! I have to say mixing the flavor into the frosting was a breeze and boy did it taste like the summer carnival cotton candy! I almost didn't want to top the cupcakes with it and instead sit down to eat the jar with a spoon. Of course I behaved myself and the frosting ended up on the cupcakes and not in my belly at 12:00 am.
I let her dress up today in a beautiful dress with her sparkly gold flats, we straightened her hair and put on a little blush, eye shadow and her new lip glazes from Stila Cosmetics (I won them for being their 600th Twitter follower). We snapped a few photos this morning and then she was off to school! After school we are going to go out just the two of us as Abby is on a 3 day, 2 night class trip. We are first going to the mall to shop, then we will hit up the nail salon to get a pedicure and manicure then we will finish it off with dinner.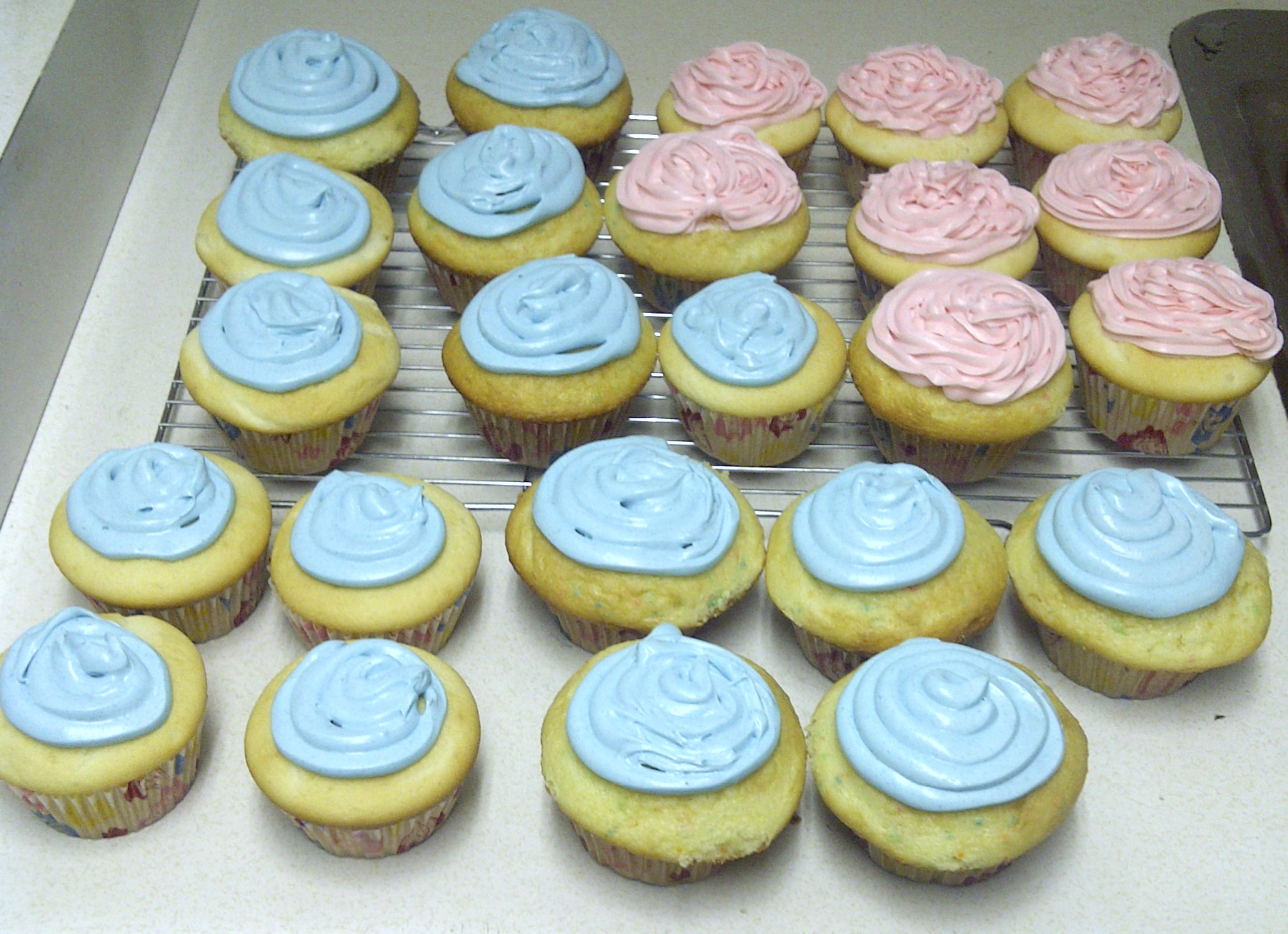 What special things do you do with your kids on their birthday?

Aimee is a suburban mom of 3 daughters and resides in Richmond Hill, Ontario. She enjoys sewing clothing for her small handmade clothing business, baking, DIY projects both big and small, travel, and finding creative ways to save her family money.

Latest posts by Aimee Geroux (see all)