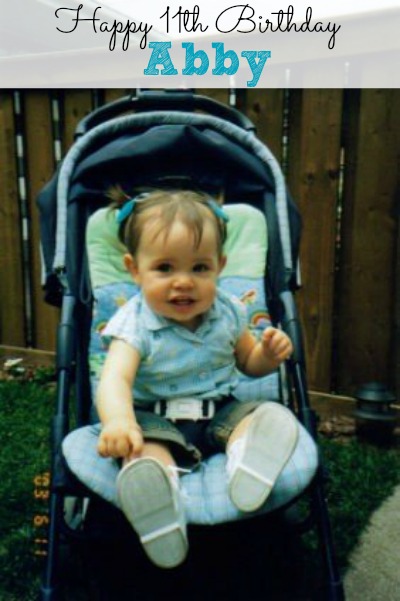 Every year on my children's day o' birth I go through old pictures (sometimes I cry) and remember all the great memories, milestones and accomplishments they have made over the years.
Well Saturday was my oldest daughters 11th birthday and at 12:05am on May 11, 2002 I gave birth to a beautiful baby girl who weighed in at 6lb 2oz. She was my first child and was born the day before mother's day – much like this year her birthday is falling on the day before mother's day! She was the best first mother's day gift I ever could have wished for.
As a baby Abby was content, quiet and honestly never really cried for anything. She didn't need a suckie and thank god because I am totally against them, so much so during our very short hospital stay when I went to the nursery and saw one in her mouth I let the nurse have it! I have very fond memories of rocking her to sleep in her nursery in the rocker and singing her some of her favourite songs as she would drift off in my arms. Actually the other day as me and my boyfriend were driving on the highway "A New Day" by Celine Dion came on and my eyes welled up and I cranked it as that was one of the songs I use to sing to her, of course changing the word "boy" for "girl" lol!
Abby being my first born was very much spoiled, she was the first grandchild for my parents and first child in our very large family. We did everything for Abby so much so she had her own language and we totally understood it. Mema was for money, yaya was for food and so on. She was such a happy baby and toddler and I didn't really experience any of the hardships most parents do, she made me want to have a million more she was that perfect!
At the age of 3 Abby became a big sister to Hailee and she loved the role. She quickly began to talk and walk, becoming my little helper. She loved helping take care of her sister – oh how I wish those days would return!
Sending her to school was more heartbreaking for me than her she literally ran into the school not even looking back, I cried my whole way to work that day.
Abby has given me a few good scares over the years but by far the worst was when she collapsed after a school function on our way home. This was the most terrifying time in my life and I am sure any parent's life, we had no idea what was wrong with her and took her to the hospital because she couldn't walk. After multiple tests and ultrasounds they found fluid on her hip, they transferred us to McMaster Children's Hospital where I was told they would have to put her under to run more tests. They had two outcomes, if the test was drawn and the fluid was clear she could be given antibiotics and go home, if it came back not clear she would have to have emergency surgery. Well the worst happened and the test came back, the fluid was not clear. She underwent surgery to remove the infected fluid which they called "septic arthritis" and then was in recovery. They told me they don't know what causes this but that it rarely returns. Seeing your child in pain and in the hospital is the worst feeling in the world. She had to learn how to walk all over again as the surgery and infection did a toll on her. Thankfully my little warrior pushed through and she was home in about a week.
Looking back over the last 11 years she has taught me a lot, she has taught me patience, unconditional love and most of all the true meaning of joy! She has accomplished so much in her 11 years that it makes me strive to accomplish my goals  however big or small they are because if she can do it, so can I!
Here are just a few of the photos I cried, laughed and went back in time over: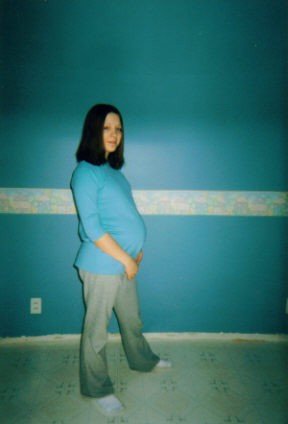 Me at 19 pregnant with my little Abigail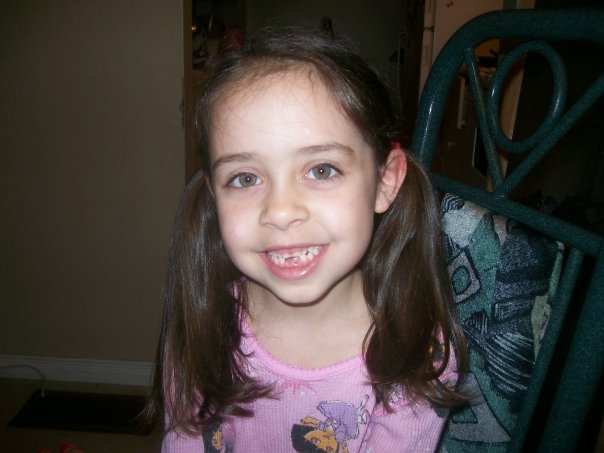 A time when she use to let me do her hair.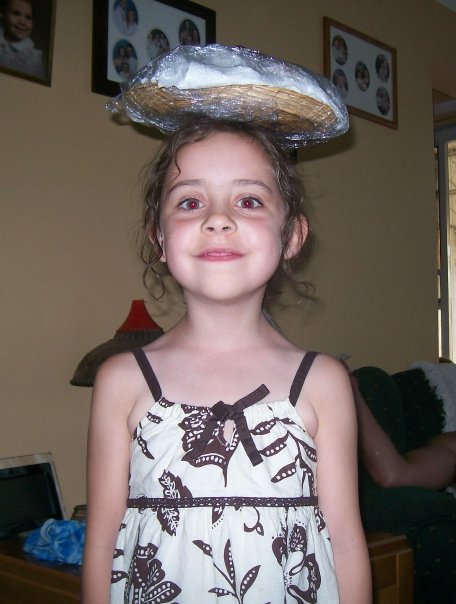 We would have to pay her to get into a dress now!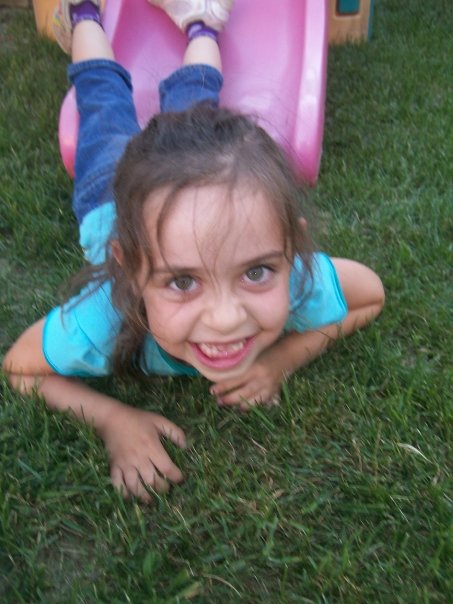 This was taken at our old townhouse, just another summer night playing outside!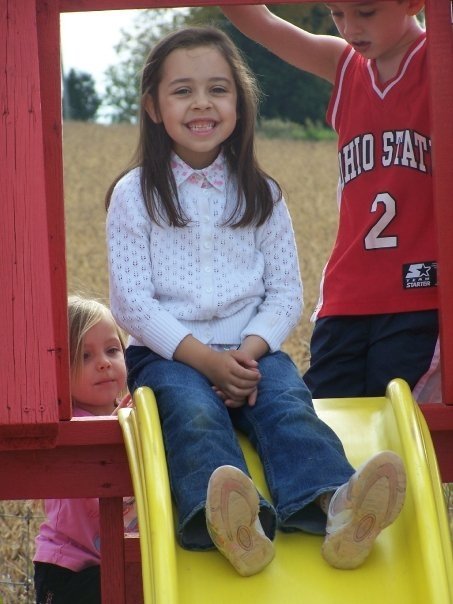 On one of our yearly trips to the pumpkin patch!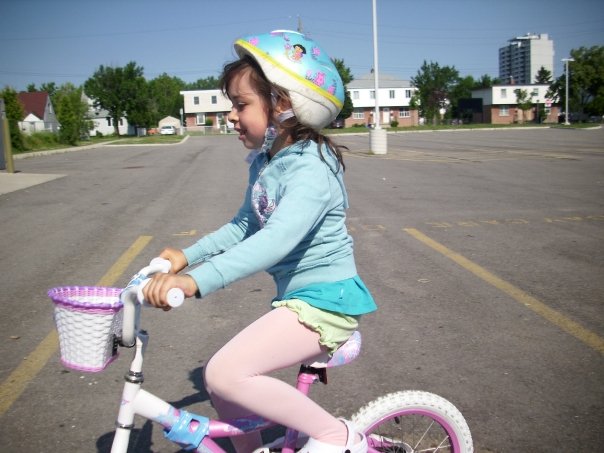 Learning to ride her bike sans training wheels – and yes mid-summer and she wore a sweater and tights because this way the bees wouldn't get her!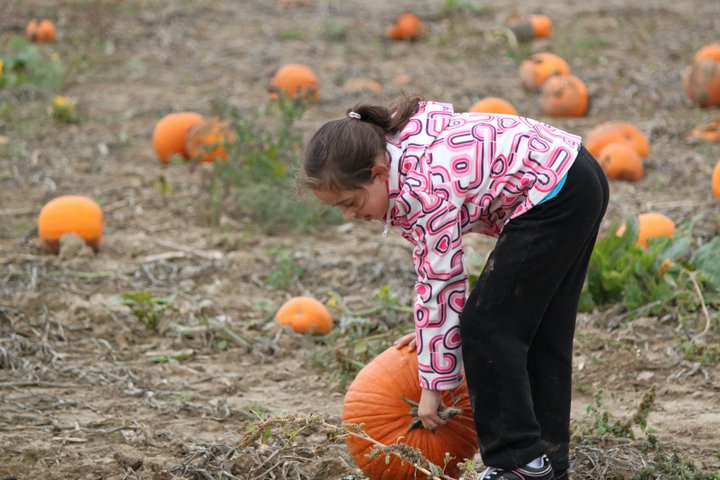 Always picking the biggest pumpkin she can find!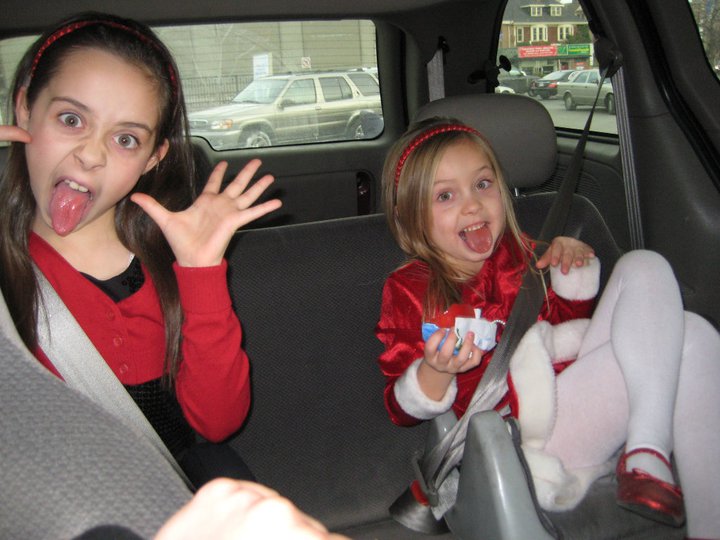 On our way to Christmas, just being silly with her sister!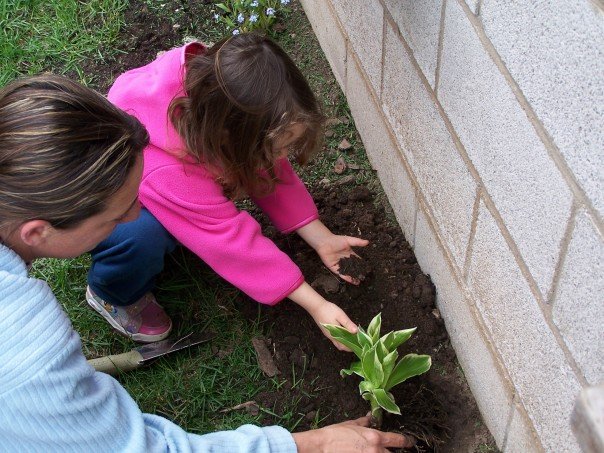 Abby loves time at her nana's and loves helping in the garden still to this day!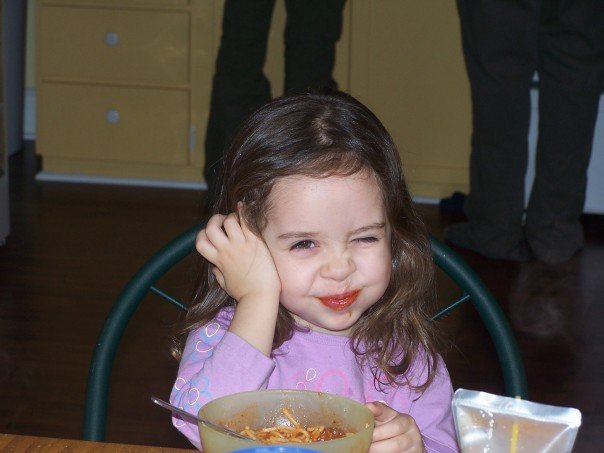 I think Abby ate more pasta as a kid than any other child I know she was and still is a very picky eater!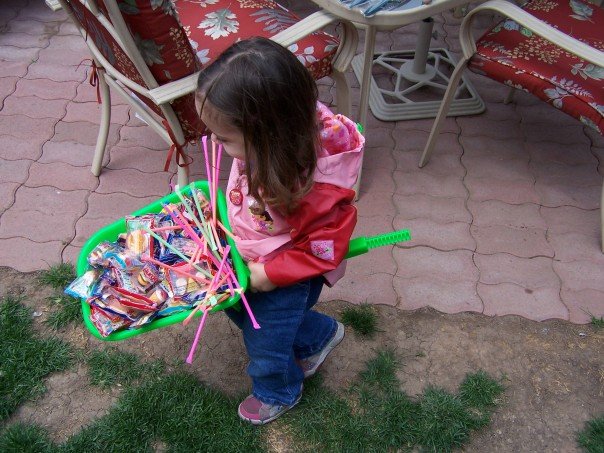 Running away with all the candy, she gets her sweet tooth from her momma!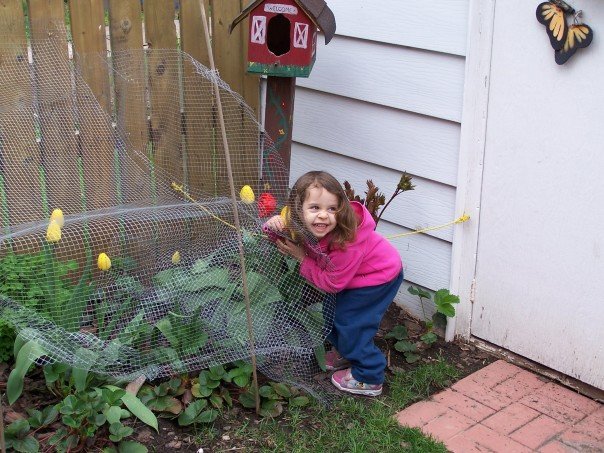 This makes me laugh she was too funny that day playing in nana's garden!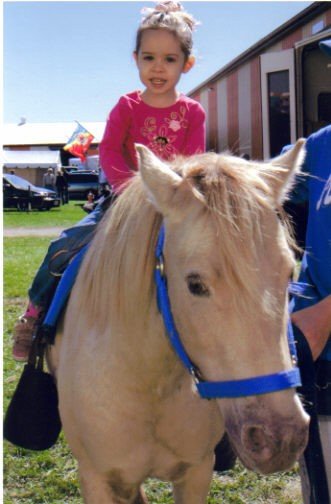 Her first horse ride at the Ancaster Fair.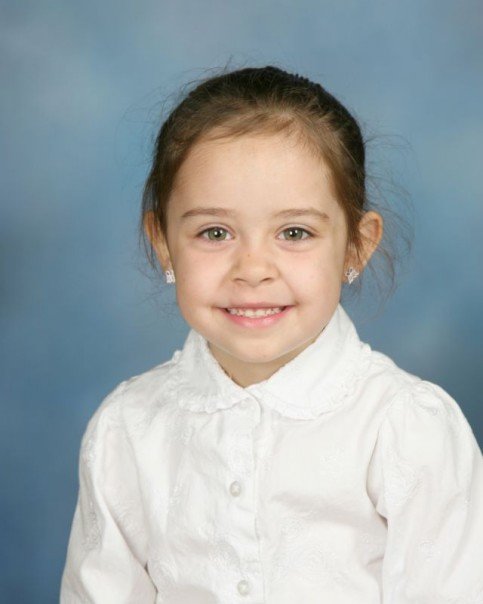 I believe this was her Kindergarten picture, nothing could tame her wild hair it truly has a mind of its own!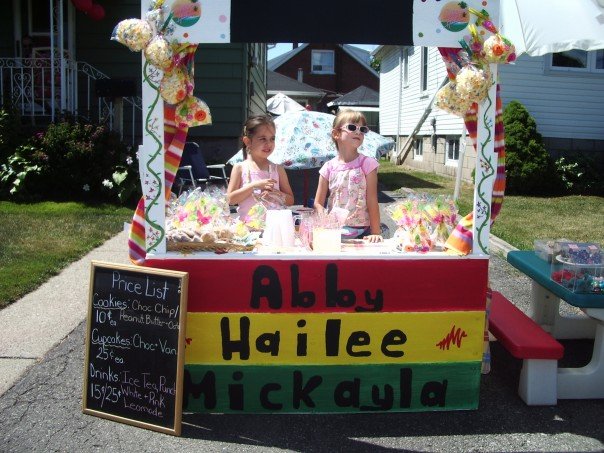 The summer Abby and her bestfriend Mickayla had their bake sale at my mom's. My parents built them their stand and they made about $80.00 that day!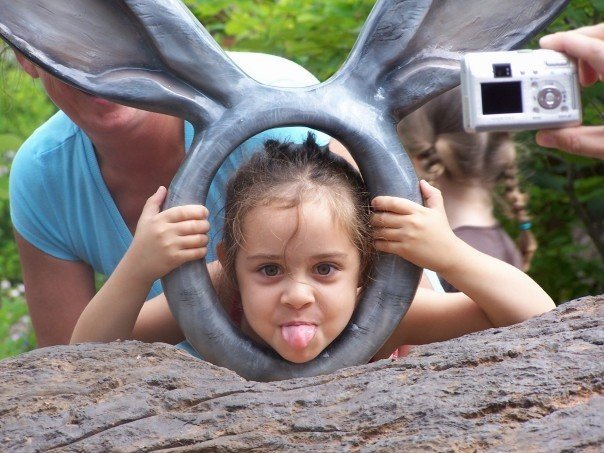 A trip to the Toronto Zoo, this by far has to be one of my favourite pictures!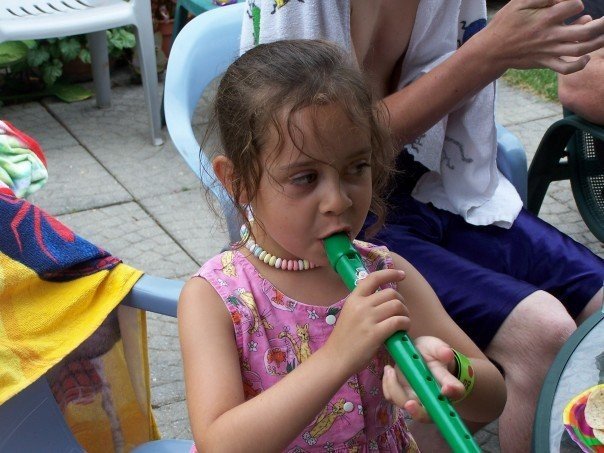 Entertaining the family at my Uncle Wayne's house during a pool party!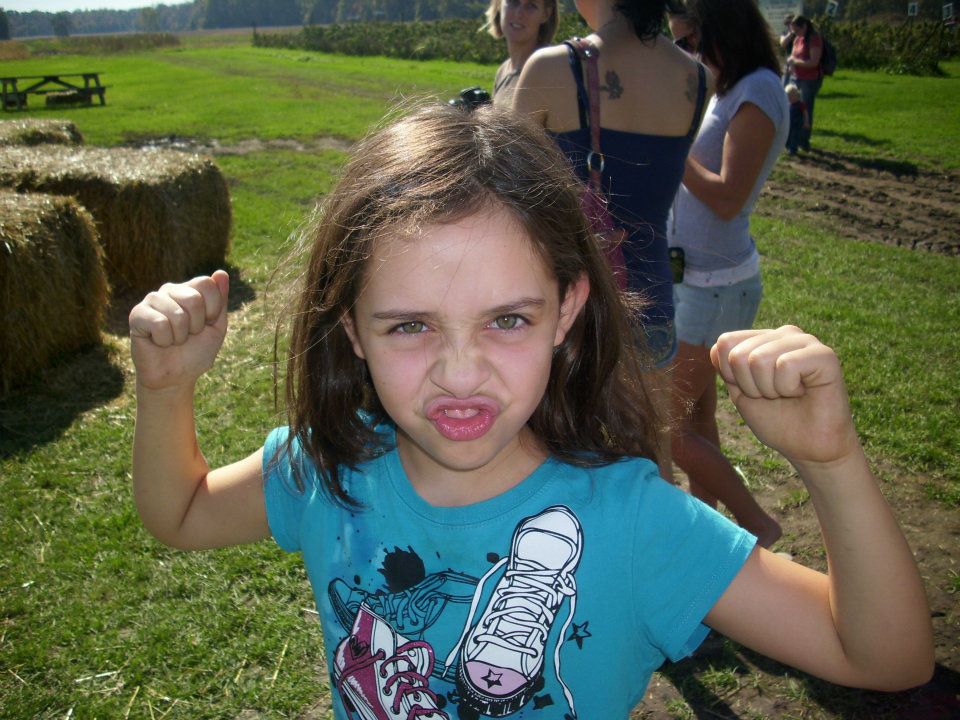 Another trip to a pumpkin patch, just showing off her guns!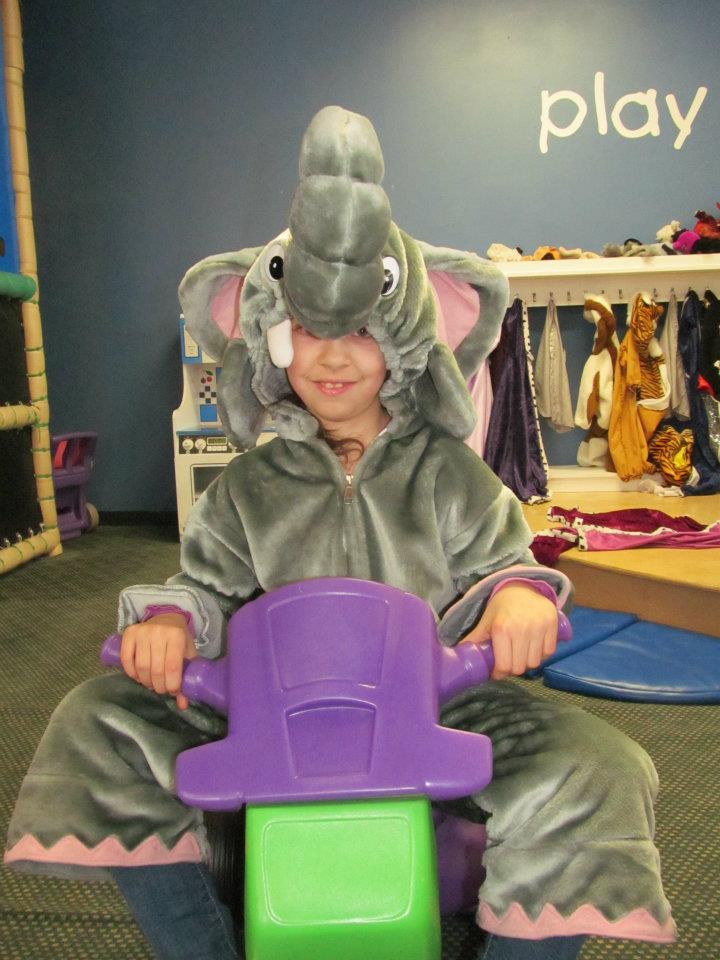 This is another favourite picture, we went to an indoor playground by my apartment with my sister and nephew and Abby took off and came back to where we were sitting wearing this costume. I think I laughed so hard I cried that day!
Now that the weekend of celebrations is over, the cake has been eaten and the gifts put away I wait for next year when I can again go through old photos and reminisce over the memories, milestones and great times we have had!

Aimee is a suburban mom of 3 daughters and resides in Richmond Hill, Ontario. She enjoys sewing clothing for her small handmade clothing business, baking, DIY projects both big and small, travel, and finding creative ways to save her family money.

Latest posts by Aimee Geroux (see all)