Canadian Holiday Sales & Deals 2016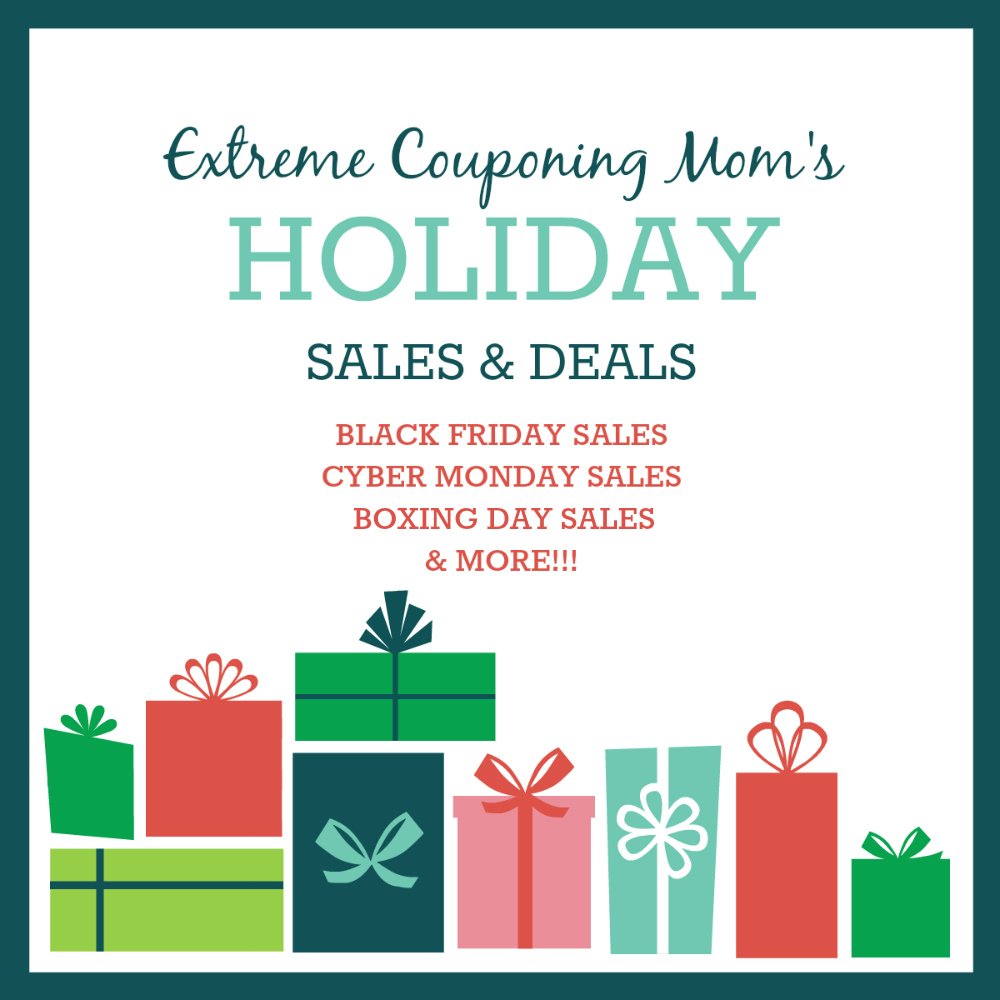 Here we are again, that time of year has creeped up on. Before we blink Christmas will have come and gone.
To help Canadian families save thousands of dollars I will be posting all the hot Canadian holiday sales & deals to get you gifts for a fraction of the cost again this year.
Last year I helped Canadian families save over $375,000.00 from the amazing deals I posted.
If you are NEW to the Extreme Couponing Mom holiday deal postings, I triple check every single deal I post. This is to ensure it is the best deal – lowest price, and free shipping if possible.
CANADIAN HOLIDAY SALES & DEALS 2017
While I do post a LOT of the deals on my blog in the Black Friday and Cyber Monday areas, I do not post each deal on my blog. Why? In 2012 there was such a large amount of Canadians wanting to save money that ya'll crashed my site. It was down for 5+ days right through the biggest savings period! It sucked and I didn't want it to happen again.
To combat that issue I started to post them directly on the Extreme Couponing Mom Facebook page. This also helped with those really time sensitive sales as I was not sending you to my website first and possibly leaving you missing out.
Sadly, Facebook decided they were going to stop showing our followers any posts that contained words like save, coupon, deal etc.
JOIN MY FACEBOOK GROUP
To combat the Facebook issue, in 2014 I opened up a FACEBOOK GROUP. When you JOIN the group I recommend you TURN ON NOTIFICATIONS. Doing so will ensure each and every time I post you are sent a Facebook notification immediately. Hopefully leading to no more not seeing the post until hours later and missing out.
I also have a thread in the group where you can comment with what you are shopping for. I use this thread when hunting for deals! If I come across a deal and you happen to have posted in the thread I will reply to your comment with a link to the deal!
With that said, I will be posting ALL holiday sales & deals on both the ECM Facebook Page and Group. Less time-sensitive sales and deals will be posted in my Black Friday & Cyber Monday section on the blog before being shared to Facebook!
Join the Facebook Group here. You can also add all your friends and family to the group. Simply type their name in the "add people to the group" bar to the left of the page under the header photo.

Aimee is a suburban mom of 3 daughters and resides in Richmond Hill, Ontario. She enjoys sewing clothing for her small handmade clothing business, baking, DIY projects both big and small, travel, and finding creative ways to save her family money.

Latest posts by Aimee Geroux (see all)