Bloody Delicious Bones Halloween Bark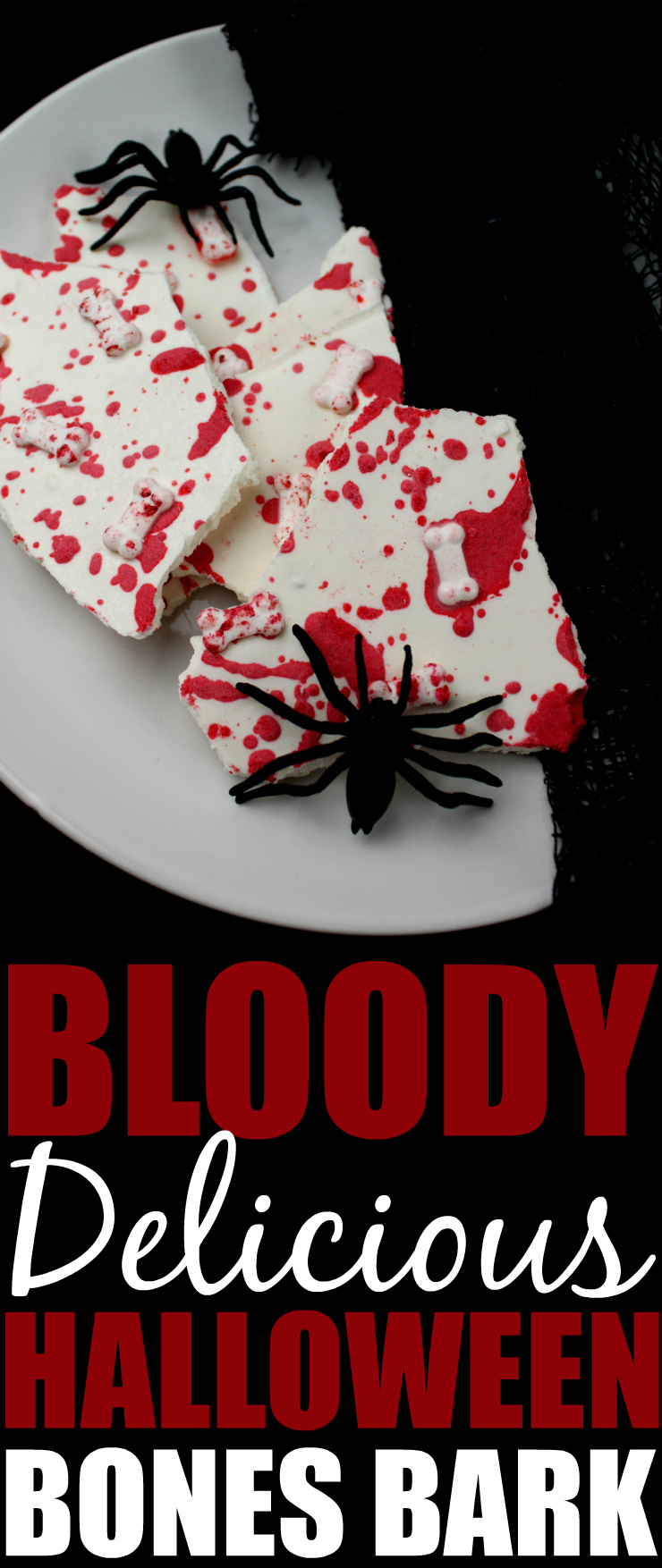 Do you love Halloween?
I absolutely love Halloween. Memories of my childhood flood back to me as I watch my children's excitement. I can remember all the costumes my mom made by hand for us, including the weird frog costume she made for my brother. Maybe I will dig it up, yes she still has it, and show you one day. I too have made my girls costumes over the years when required, it is so fun!
Sometimes I wonder if some adults forget about their childhood when I read posts in mom groups about "do you know how much sugar is in Halloween candy". Or when someone came up with the switch witch. Don't get me wrong, you are entitled to raise your children however you see fit, just remember that a little candy isn't going to kill them … well, unless they are allergic to it, but that is a different situation. Everything in moderation is my motto!
[Read more…] about Bloody Delicious Bones Halloween Bark