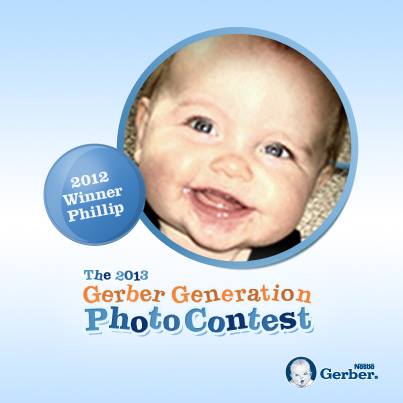 Will your little one be the next Gerber Star?
For the second consecutive year, Nestlé Gerber is giving proud Canadian moms and dads – as well as their friends and family – the opportunity to get their Gerber baby the recognition they deserve! The search for the 2013 Gerber Star is officially on!  You know that your baby is just as cute as the famous Gerber baby, you hear it all the time, right?
Well, here's your chance to make it official (in the name of education!) The baby crowned as the "2013 Gerber Star" will not only bask in the love and admiration of their family and friends, but they will also receive a $2,000 contribution to their RESP. We all know how important education is and how expensive it can be so this is an amazing prize!
This year their contest is bigger & better than ever!  That means there are more prizes, second and third place babies will also receive RESP contributions ~ $500 and $250, respectively. There is also 4 amazing weekly prizes too that are valued at $250 each!
The Grand-Prize winner and two runner-up winners will be selected by a panel of Gerber judges from the 10 photos that receive the most votes. The Grand-Prize Winner will be named Canada's 2013 Gerber Star.
ARE YOU READY TO GET YOUR LITTLE ONE IN THE RUNNING?
The contest is super easy, fun and this year, it's also MOBILE FRIENDLY!
Go to the app of your choice: desktop or mobile version
Upload up to one photo each day
All submissions will be entered into the photo gallery – return daily to vote via your desktop or on your mobile phone!
Each photo submission is a chance at winning one of the four weekly prizes!
Invite your friends and family to visit the photo gallery to vote every day.
To generate more votes from your Twitter followers, share your entry link with the Hashtag #GerberContest too!

Contest will run Sept 30th – Oct 27th  with weekly prizes $250 value each

Week 1, Sept 30- Oct 6: Huggies Gift Pack

Week 2, Oct 7 – 13: Playhouse of choice

Week 3, Oct 14- 20 : Cetaphil Gift Pack

Week 4, Oct 21 – 27: Sears Canada Gift Card
Pretty amazing contest right? I just wish my little bundle was here already so we could enter but we shall have to wait and hope that they will continue the contest in 2014! I can't wait to see all the incredibly cute itty bitty babies in the contest, I just love babies!
The fun doesn't stop there, in addition to entering the 2013 Gerber Star contest for your chance to win the above mentioned prizes, Nestlé Gerber has generously offered a Gerber Prize Pack that includes a cute, decorative picture frame and a brand new Sony Cybershot digital camera worth $100.00 for one lucky Extreme Couponing Mom reader to win!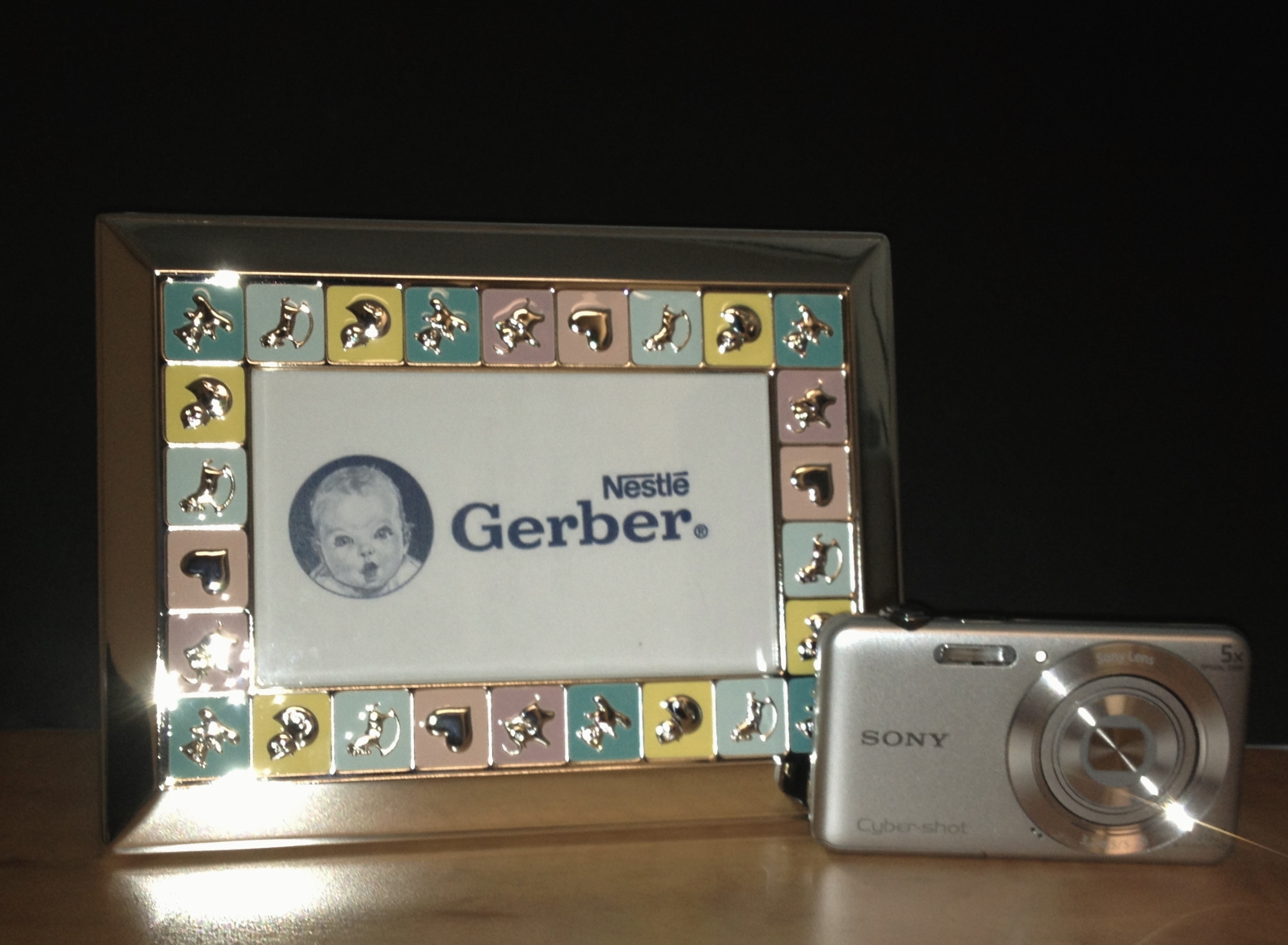 ENTER FOR YOUR CHANCE TO WIN A NESTLÉ GERBER PRIZE PACKAGE BELOW
RULES:
1. Contest is open to residents of Canada who have reached the age of majority in their respective province.
2. You must complete ALL mandatory entry requirements as per their instructions on the widget to qualify, if you do not complete all mandatory entry requirements all of your entries will be void and you will not be entered to win.
3. After completing the mandatory entry requirements on the widget you will open non-mandatory entry options which you can complete as many or as little for extra chances to win.
**Please note each and every entry is verified and those who do not follow the instructions/rules will be disqualified!**