Blogger Giveaway: Enter To Win An Instant Pot Prize Pack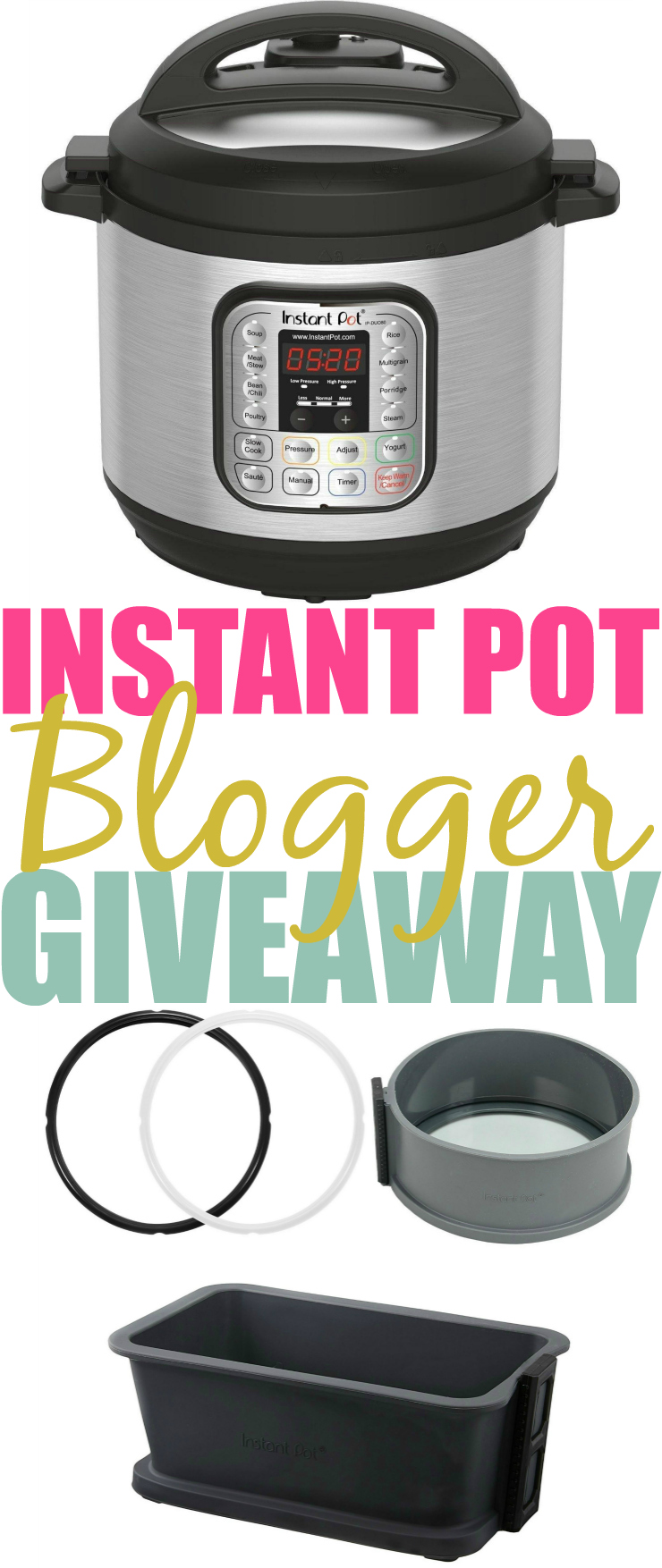 I use my 8 quart Instant Pot Duo 7-in-1 Multi-Use Programmable Pressure Cooker at least 5 times a week. I'm waiting on Amazon Prime Day in hopes the 8 quart goes on sale again so I can have two. Having two will be amazing for when I meal prep!
I'll admit I was a bit intimidated at first, but that quickly went away and was replaced with excitement. These 11 Instant Pot tips for beginners will seriously have you mastering your pot in no time!
Not only has the Instant Pot cut down my cooking time, it allows me to feed my family delicious, nutritious meals without much pre-planning. Some of our favourite meals heat up the house being cooked the traditional way, with my Instant Pot we can enjoy them anytime!
One of my family's favourite meals is my Sausage Rigatoni Pasta. The flavour is incredible, better than when I simmer my sauce on the stove all day. I was most impressed with my Perfect Pot Roast, in my oven it would take 5-6 hours, but in my Instant Pot it took around 2. The Instant Pot is perfect for meal prep, busy families, and so much more!

Instant Pot Prize Pack Giveaway
I've teamed up with 9 more amazing Bloggers for a second chance to win this Instant Pot Prize Pack worth $280 CAD. The giveaway is open to residents in Canada (excluding Quebec) and USA who are 18+. You will have 3 weeks to enter, the contest will run from July 3, 2017 to July 24, 2017.
This contest is sponsored solely by the 10 Bloggers. We have come together to purchase the prize for the winner. Please show love to ALL the Bloggers who have made this giveaway possible by following them via the giveaway entries.
Prize:
One (1) lucky winner will be randomly selected from all eligible entrants to win an Instant Pot prize pack. Total value of the prize package is $280 CAD.
This Instant Pot prize package includes one of each of the following:
Rules:
The first entry (answering the question by leaving a comment on this blog) is MANDATORY and must be completed by each entrant. To leave a comment on my blog simply scroll to the bottom of this page for the comment box. Once you have completed the mandatory entry you will be offered additional entry options to earn additional entries into the draw. These additional entries, while not mandatory, are very much appreciated and show the Bloggers you appreciate them putting this giveaway together.
Important:
ALL entries are verified, if your name is drawn and it is found that you did not complete the entry, or unfollowed the account you said you followed, your entry will be null and void and a new winner drawn.

Aimee is a suburban mom of 3 daughters and resides in Richmond Hill, Ontario. She enjoys sewing clothing for her small handmade clothing business, baking, DIY projects both big and small, travel, and finding creative ways to save her family money.

Latest posts by Aimee Geroux (see all)